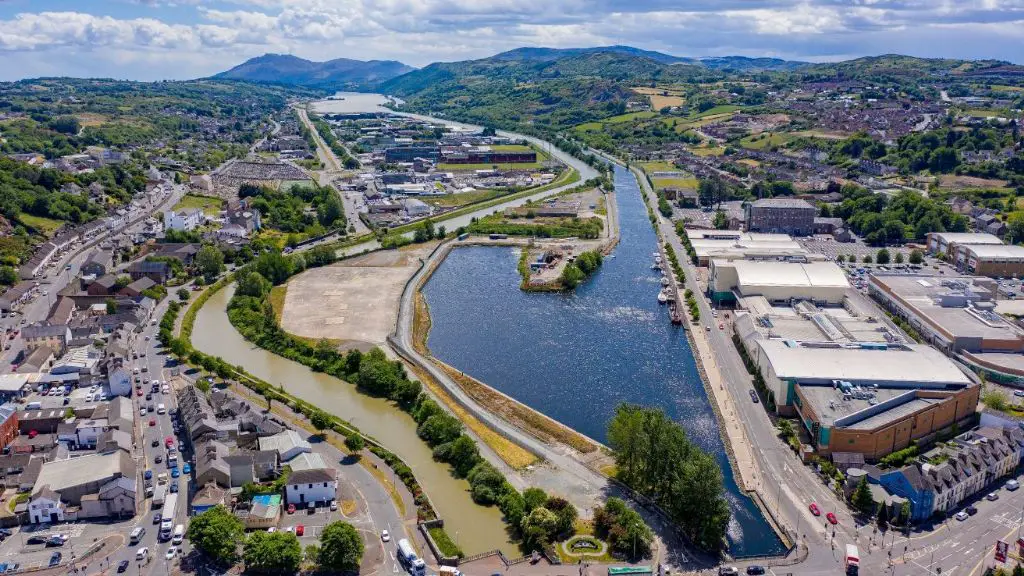 A Northern Ireland council's "sluggish response" has caused it to miss out on a potential EU pot of millions of pounds to complete its city centre park project.
Newry, Mourne and Down District Council (NMDDC) chief executive Marie Ward has told elected reps this week that officials failed to apply for the Peace Plus cash due to 'Stage 2' of the development only being at "concept" level.
The deadline to apply for the EU funds closes today (Sept 7) without an application from NMDDC in regards to the Newry City Centre Park plans.
Downpatrick Alliance rep, David Lee-Surginor had previously proposed a motion in August, to apply for the Peace Plus money to complete the long awaited Albert Basin project, but the motion was sent to committee to be debated beyond the deadline date.
He said: "I am frustrated with other parties and council officers for their sluggish response in this critical matter.
"I am disappointment at the delay in receiving clarity from the NMDDC senior management.
"It's evident that referring the matter to a committee past the deadline was unnecessary and shouldn't have happened.
"I am rightfully concerned that the chair's (Sinn Fein rep Valerie Harte) decision means we do miss out on a valuable opportunity to secure additional funding for the park.
"The Alliance Party is fully committed to the Newry City Park and for any opportunity for additional funding."
Elected members had asked for clarity on the Peace Plus application at Monday (Sept 4) full council meeting, however CEO Marie Ward asked for some time to communicate the reasons in writing.
A letter sent by the CEO to all elected members (Sept 5) and seen by the Local Democracy Service, states: "In summary, the outline business case for the scheme has been reviewed by the Department for Communities economists and a presentation was made to a casework committee on the 3 July 2023 and was well received.
"Following this, council is currently awaiting formal approval from the Executive Office's Department of Finance, which is anticipated in the coming weeks and if approved will unlock £16.2m of complementary funding for the project.
"The council has also agreed to underwrite a further £2.4m, which will deliver a 15-acre city park as park of Phase 1.
"Currently the project has been progressed to the conclusion of RIBA (Royal Institute of British Architects) Stage 2 and council is in the process of procuring and subsequently appointing an integrated consultancy team to take the scheme through from Stage 3 to completion of the project, which is planned for May 2027."
She added: "I wish to explain that any application for further funding whether to Peace Plus or other funds would be for Phase 2 of the project and this element of the project has not been developed further than masterplan/concept at this stage."
Sign Up To Our Newsletter