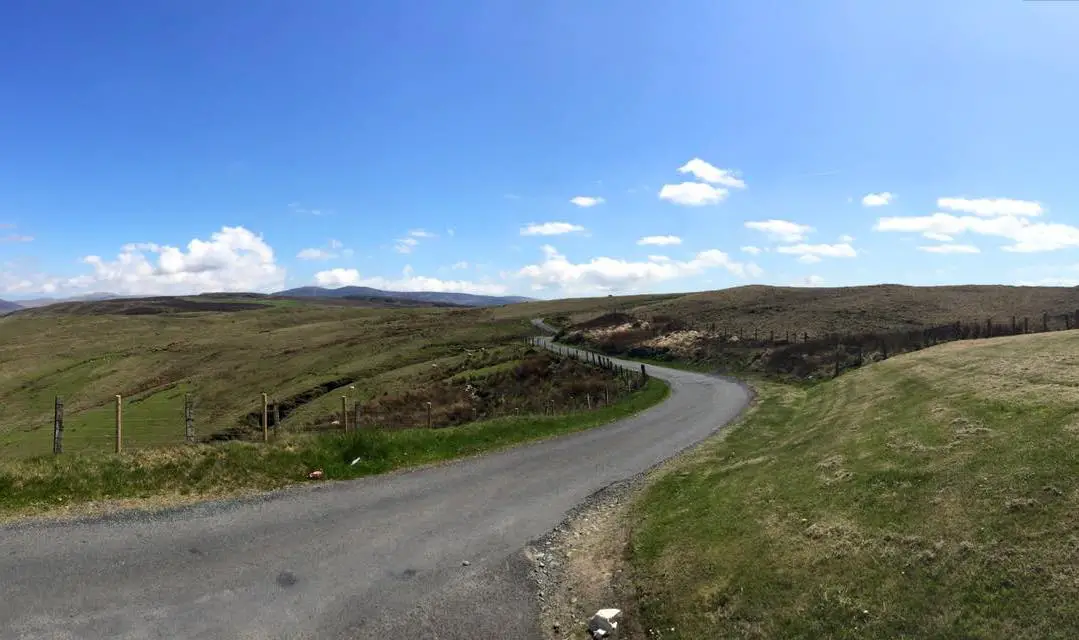 A five-year battle against a wind farm in the picturesque Mourne Mountains looks set to come to a head later this month when a public consultation into the application officially concludes.
A renewed bid to have eight turbines at an overall height of 142.5 metres high on the Mullaghgarriff Road, outside Hilltown, has been lodged by ABO Wind, in a designated area of outstanding natural beauty (AONB).
This is the amendment to the proposals, which has seen a reduction in the number of turbines from 12 to 10 and now 8, however they will be larger in height from the original proposals of 125m.
A protest group, set up five years ago – Mourne AONB Against Windfarms – have been actively opposed the application since its beginnings in January 2015.
A spokesperson for the Group said: "The amendment comes at a time when the Mourne Mountains have seen an unprecedented volume of visitors and hill-walkers looking to experience the unique breath-taking natural beauty of this corner of the world.
"Discover NI have gone to painstaking lengths promoting the natural beauty of the area to attract visitors.
"The recent 'Covid Lockdown' has given people a greater appreciation of AONBs, evident by the increased footfall. We strongly believe in the protection of our unique AONB and this development does not subscribe to the Council's own tourism strategy nor that of Tourism NI."
Independent Councillor Marc Gibbons said he has always been opposed to this application and "I have made sure to be clear and concise regarding why I object".
Said Councillor Gibbons: "I am a great believer in renewable energy and I have no objections to wind-farms in principle, but to propose putting eight giant turbines in an area of outstanding natural beauty is the equivalent of proposing to put office blocks on the Cliffs of Moher, in my eyes.
"There is a very good reason why this beautiful part of the world is recognised as an area of outstanding natural beauty and there is a very good reason why people visit here from around the world in huge numbers. They want to witness its unrivalled beauty in every way, shape and form.
"I believe that this application would have a detrimental effect on tourism in the area and it would completely contradict our own Council tourism strategy and that of Tourism NI.
"There is a time and place for everything-and there has never been a more important time for renewable energy to shine. However, that place should certainly not be in an area of outstanding natural beauty and especially not on this official ASSI site."
The application also includes the construction of an electrical substation and control building, construction of internal access tracks, as well as spoil deposition areas.
So far, there have been 2,191 public comments received; with 1,317 objections and 872 in support of the application.
The public consultation is due to finish on October 13.
Sign Up To Our Newsletter