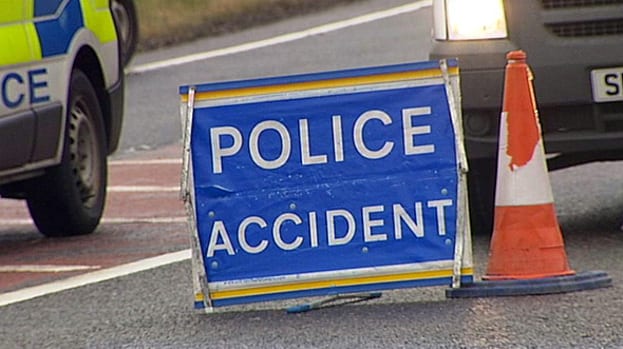 The community is "reeling in deep shock" after the death of a 12-year-old girl in a road traffic collision in Newry.
The child had been the passenger on a beach-type buggy which was involved in a collision with a black Toyota Hilux car.
It happened on the Flagstaff Road at Cloghogue at around 2.50pm on Saturday.
Emergency services were tasked to the scene and the Air Ambulance also attended.
A 14-year-old girl who had also been travelling on the buggy sustained a broken leg.
Newry, Mourne & Down Councillor Liz Kimmins has said the news of the death of a young girl has left the community "reeling in deep shock".
"Our deepest sympathy to the family of the young girl who has lost her life in this tragedy," said the local councillor.
"We also hope that the other young girl injured makes a full recovery."
Inspector Kieran Quinn is appealing to anyone who saw what happened to come forward.
He said: "I am appealing to anyone who may have been in the Flagstaff Road area at the time and witnessed the collision to contact local officers in Newry or the Collision Investigation Unit on 101 quoting reference 772 of the 18/11/17."
Newsletter
Sign up for our weekly newsletter here.