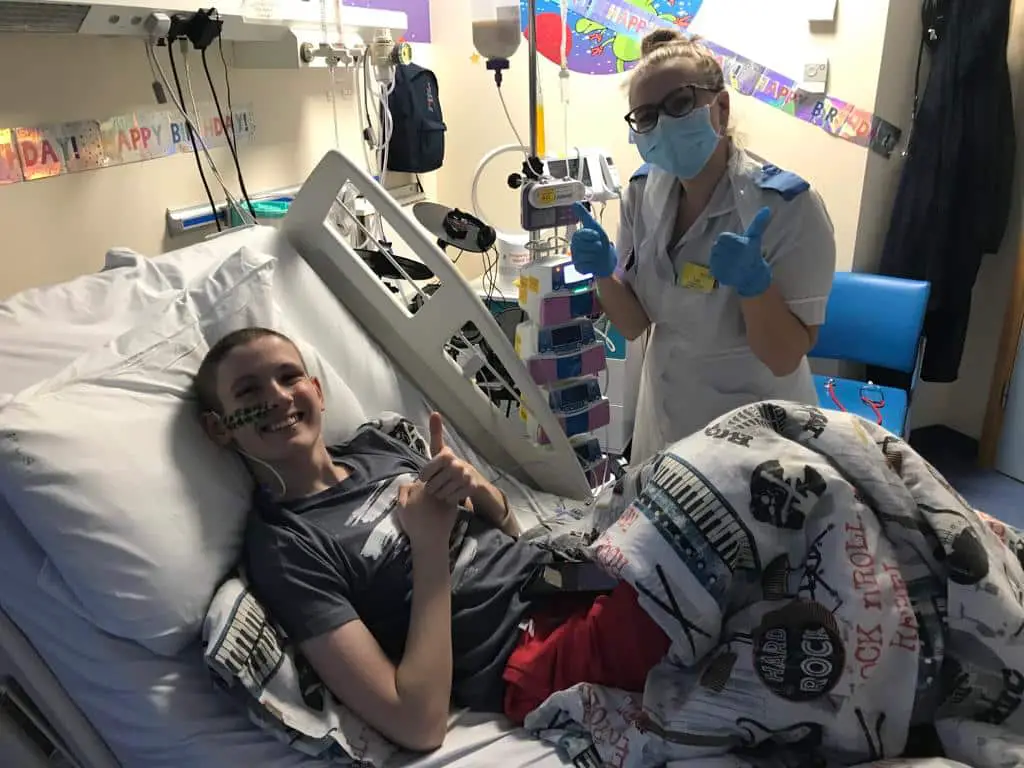 They say a picture paints a thousand words but how about this smile from Newry schoolboy Daniel Greer who received a life-saving stem cell transplant on Friday.
The 15-year-old had travelled across to Bristol this week to undergo the transplant after an extensive search to find a donor.
Earlier this year, Daniel and his family were left devastated with a leukaemia diagnosis.
His subsequent treatment required a bone marrow donor match, which is rare which is why his family reached out to the public urging as many people as register on the stem cell list as bone marrow donors, in the hope that a match can be found for Daniel.
Fortunately, the Abbey Christian Brothers' School student found a match.
"The big smile says it all," the family posted on the Do it for Daniel Facebook page on Saturday.
"We're delighted to announce that our Daniel has safely received his stem cell transplant!
"The procedure took place in Bristol Children's Hospital on Friday afternoon and it took exactly one hour to complete. He was feeling great afterwards and even managed to pose for this photo with his nurse. We're very relieved that it's all gone smoothly so far and very grateful to the wonderful staff in the ward for looking after him so well. While the road to recovery is going to be a long one, hopefully this is the start of Daniel's journey back to full health.
"We're so glad to share this happy news with all our followers who have supported the #DoItForDaniel campaign.
"The future for our favourite 15-year-old now looks bright again. But this hope is only possible due to the kindness of a complete stranger who signed up to the bone marrow/stem cell register and then agreed to donate when they got the call to say they were Daniel's match.
"Please continue to spread the word about the #bonemarrow register and tell your friends what a difference it can make to #bloodcancer patients like Daniel. And please keep him in your prayers that everything keeps going in the right direction, so we can get him back home as soon as it is safe to do so!"
Sign Up To Our Newsletter