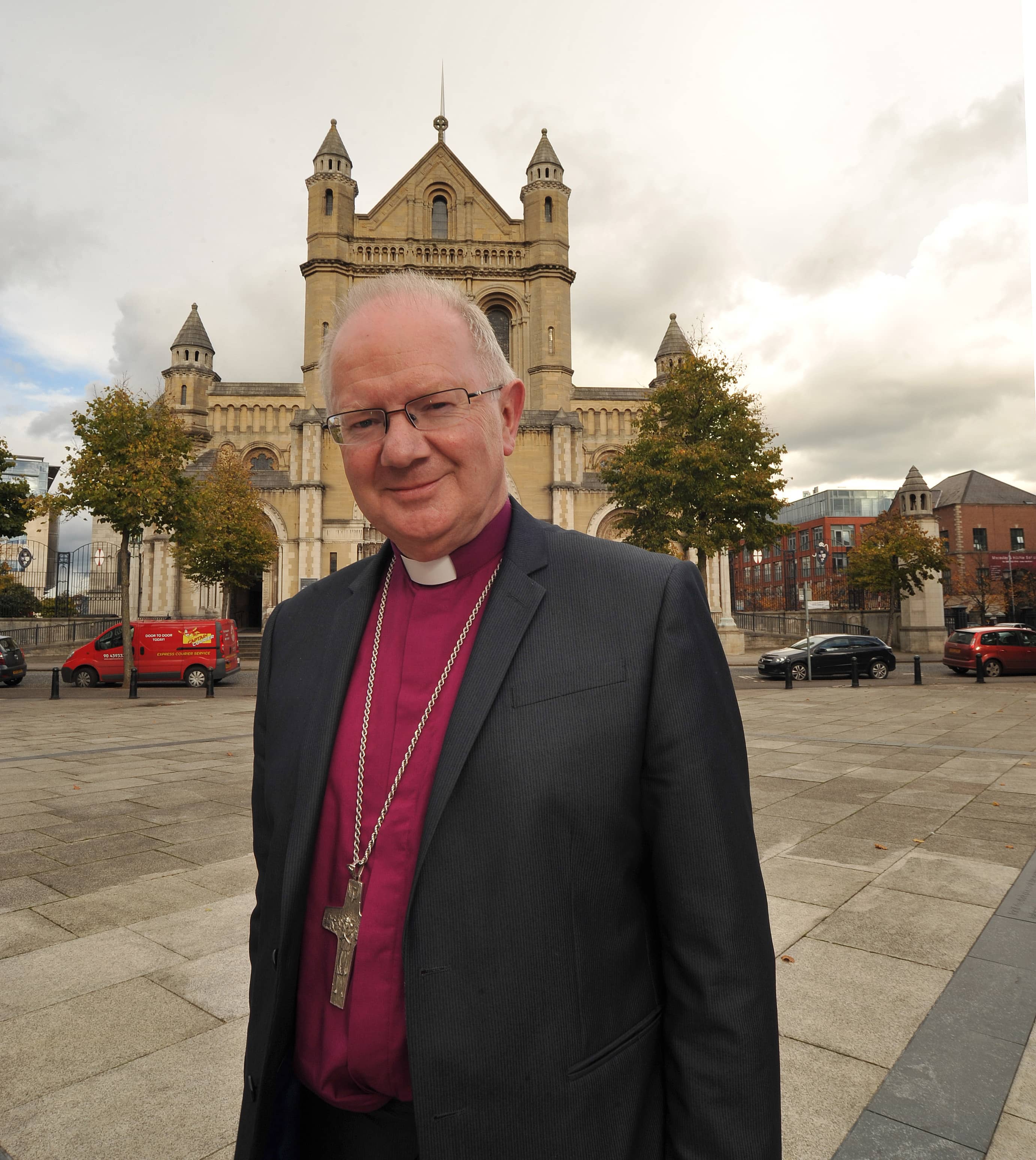 ARMAGH has a new Archbishop, following the election this afternoon of the Most Rev Dr Richard Clarke, Bishop of Meath and Kildare, as Primate of All Ireland.
The 63-year-old was elected by the House of Bishops of the Church of Ireland, following the retirement last Sunday of Archbishop Alan Harper.
Making the announcement in St Anne's Cathedral, Belfast, the Archbishop designate said: 'I would like first to express my sincere gratitude for the huge trust that my fellow-bishops have placed in me by appointing me to the Archbishopric of Armagh.
"I truly feel neither worthy of the heritage into which I am to enter, nor adequate for the tasks that lie ahead. The God of Christian belief is, however, a God of grace rather than a God who looks for human self-sufficiency. All I can pledge is that I will give this task the very best of which I am capable, and the prayer of all of us must be that God in his grace will enable some good to come from this."
He continued: "I know that my friends of Meath and Kildare will not need convincing that I will be deeply saddened to leave them after 16 years of happiness and fulfilment among them. But I know also that I will remain in their prayers and retain their love and friendship. I thank them for all the generosity, kindness and support that they have given to
me and to my family over those years.
"I look forward to fresh challenges and joys, along with new friendships and discoveries, in the phase of ministry in the Gospel that now lies ahead, both in the Diocese of Armagh and within the wider fellowship of the Church of Ireland and beyond. Please pray for the Church of Ireland and for me in these weeks ahead as I prepare to take up this new responsibility."
The House of Bishops also decided that his election would take effect from December 15, which will be the date of the bishop's translation and enthronement in St Patrick's Church of Ireland Cathedral, Armagh.
In the meantime, The Venerable Raymond Hoey, Archdeacon of Armagh, will carry the diocesan responsibilities for the Diocese of Armagh. The Provincial responsibilities are carried by the Archbishop of Dublin, The Most Rev Dr Michael Jackson, until that time.
Born in Dublin in 1949, he studied history and theology in Dublin and London Universities respectively, and holds a doctorate from the former. Although he retains research interests principally in the field of history, and has contributed to a number of journals in this area, he has in recent years become fascinated also by philosophical theology and the relationship between literature and theology.
At present is also the President of the Irish Council of Churches and co-chair – with Cardinal Séan Brady – of the Irish Inter-Church Meeting.
The Archbishop designate is a  former dean of residence in Trinity College Dublin, Rector of Bandon in west Cork, and Dean of Saint Finbarre's Cathedral Cork.
He has been Bishop of Meath and Kildare since 1996 and lists his interests and hobbies as "reading, music – classical and early jazz – travel, attempting to keep fit, and sport – albeit now entirely as a spectator!"
The Most Rev Dr Clarke was married to Linda, who died in 2009. They have two children – Nicholas and Lindsey – both medical doctors.
He will now become the 105th in the succession of abbots, bishops and archbishops of Armagh since St Patrick.
Sign Up To Our Newsletter