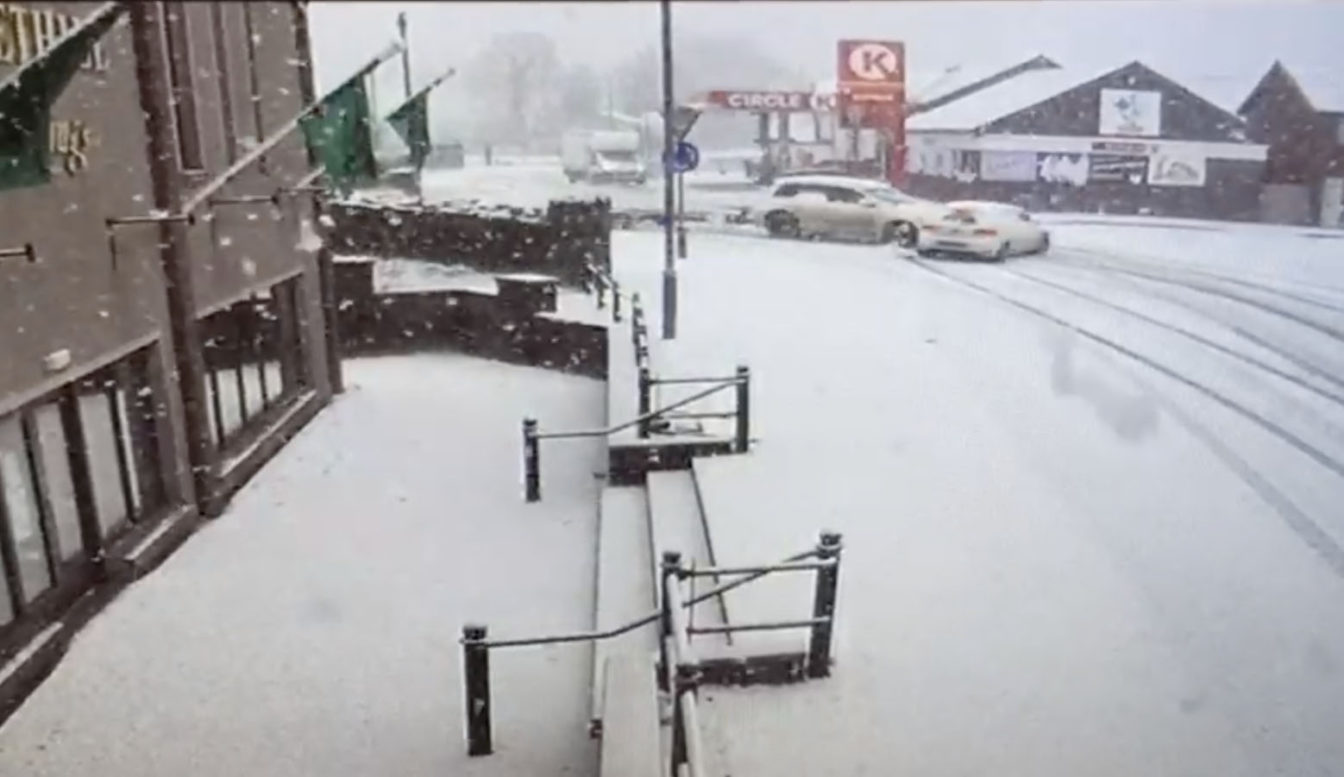 This is the shocking moment an uninsured driver careers into another car being driven by a heavily pregnant woman in Markethill earlier today (Saturday) – before fleeing from the scene.
Lorraine Whiteside, who is seven months pregnant, had just dropped her young daughter off at friend's house when the hit and run happened.
While the collision, in heavy snow, shortly after 9am, looks relatively innocuous at first glance, the car has been written off.
Worse again, the driver had pulled over – briefly – but left the scene as Lorraine exited the car, without so much as checking on her well-being.
Husband Jonny, speaking to Armagh I, said he's livid with how someone could just drive off in that manner.
"What goes through your head when you see a pregnant woman get out of the car?" he said.
"She was only after dropping her other daughter off at a friend's house; they were minding her for an hour until I came home from football. She wasn't in the car at this stage but it hit the side she would have been in.
"It doesn't bear thinking about had the child been in the car.
"I'm just really, really angry. God forbid the child was killed or something and somebody has just driven off after committing manslaughter; it's not worth thinking about.
"The thoughts going through my head weren't natural. Thankfully the air bags didn't come out for some reason."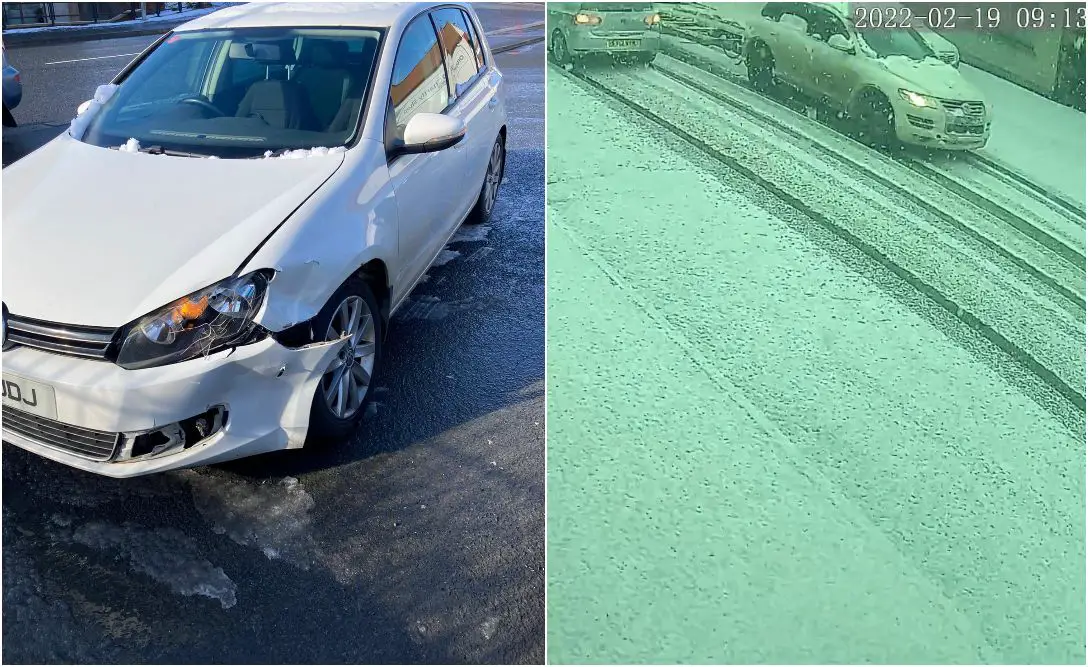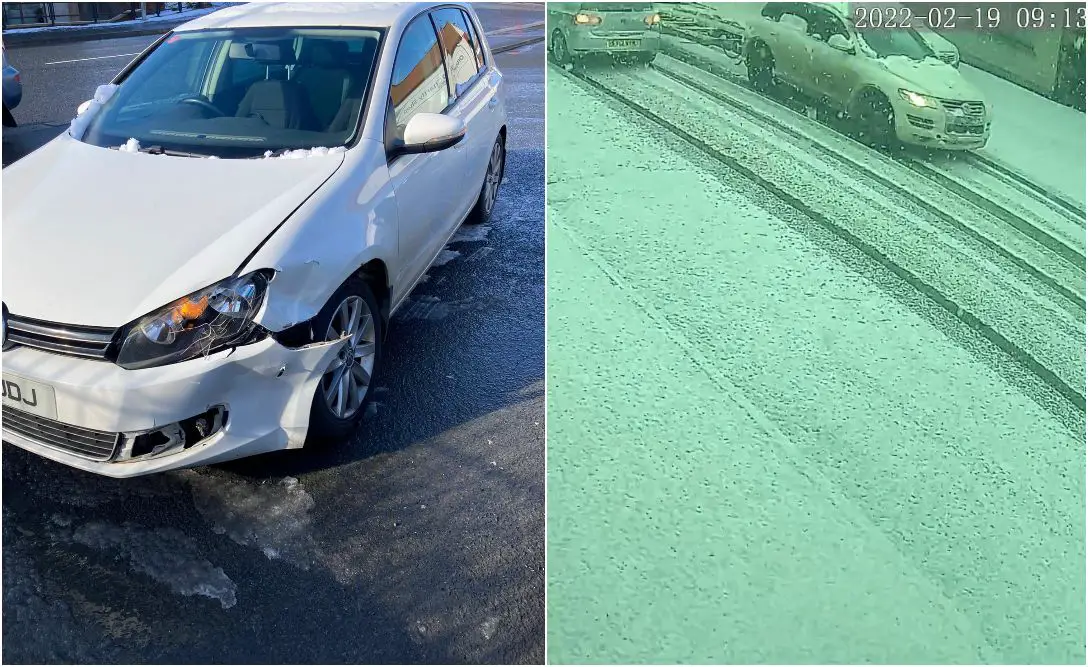 Jonny admitted it was "panic stations" when he heard the news.
"I was away to youth football this morning and left my phone lying in the car," he explained. "When I came out I had about 30 or 40 missed calls from half the town trying to get through to me.
"All I could think about was, was the child alright, are we going to have to go into labour early?
"Lorraine is shaken up, a bit knocked about. We went down to Craigavon Hospital and I think the position of the baby moved but everything seems to be okay, touch wood."
Police confirmed the car was neither taxed or insured. The registered owner – from Carrickfergus – seemingly doesn't know who it was sold to.
Jonny added: "Someone is bound to know something. He was in Markethill for a reason; whether he's just bought the car and hasn't got around to insure it, and he was taking a chance this morning. He came from the Keady/Tassagh direction.
"Even if someone just private mailed me and said 'sorry, I drove away'. An apology would be a start, just something, not just wipe your hands of it. I wouldn't even do that on my worse enemy."
While Lorraine is physically okay, husband Jonny admitted the mental anguish will last a little longer.
If you know anything about the driver of this vehicle – reg BFZ 9629 – please contact police on 101.
Sign Up To Our Newsletter