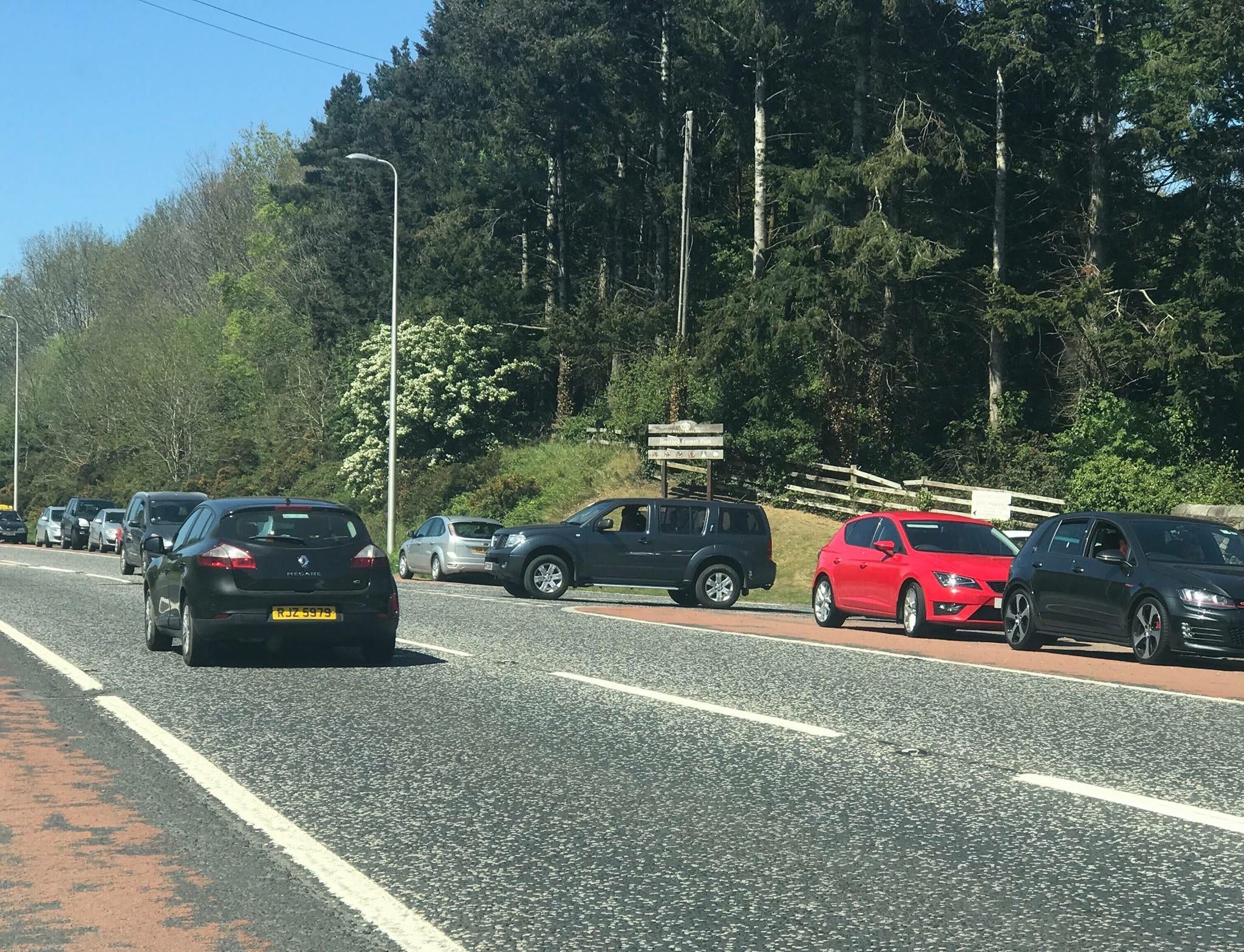 The need for a footbridge over the busy Markethill Road – providing safe links between Gosford Forest Park and the town centre – has been discussed by local business and political representatives.
With multi-million redevelopment plans underway to convert Gosford into a five-star tourist destinations, fresh calls have gone out for safety measures along this road.
There have been many accidents of late and the issue of hard shoulder parking has been a bone of contention.
But pricing plans and other measures have been brought forward to address that in times to come.
Yet the issue of safe crossing between Gosford and Markethill has yet to be addressed.
It was just one of the items which came to the fore during a meeting of the Business Partnership Alliance held in Markethill.
DUP Alderman Gareth Wilson later described the meeting – in the old Markethill Courthouse – as "very useful".
The BPA was set up to promote stronger links between local businesses and local government and the group has been holding a series of workshops in towns and villages across the borough.
Alderman Wilson said: "In my term as Lord Mayor it was great to support the Business Partnership Alliance as it launched and also at various events throughout my term in office.
"The group under the leadership of Adrian Farrell has the success and wellbeing of local businesses and business owners at its heart. Their aim of working alongside our local Council's Economic Department and helping inform and equip local businesses for growth is really important.
"The focus of this meeting was business in Markethill and it was a great chance to talk about the opportunities that this busy town can yield for local business.
"It was interesting to discuss the need for additional business space in the town and that demand was there; this is important for the town and for its sustained growth."
"We also had a good discussion on the development of Gosford Forest Park, the future plans for the site and what this can yield for Markethill in terms of bringing footfall for the town.
"We discussed the need for a physical link between the park and the town and how a footbridge could really provide that safe and secure walkway across the busy Newry/Armagh road.
"All in all, this was a very useful engagement and I wish the BPA well as they continue to host meetings across our borough."
Sign Up To Our Newsletter