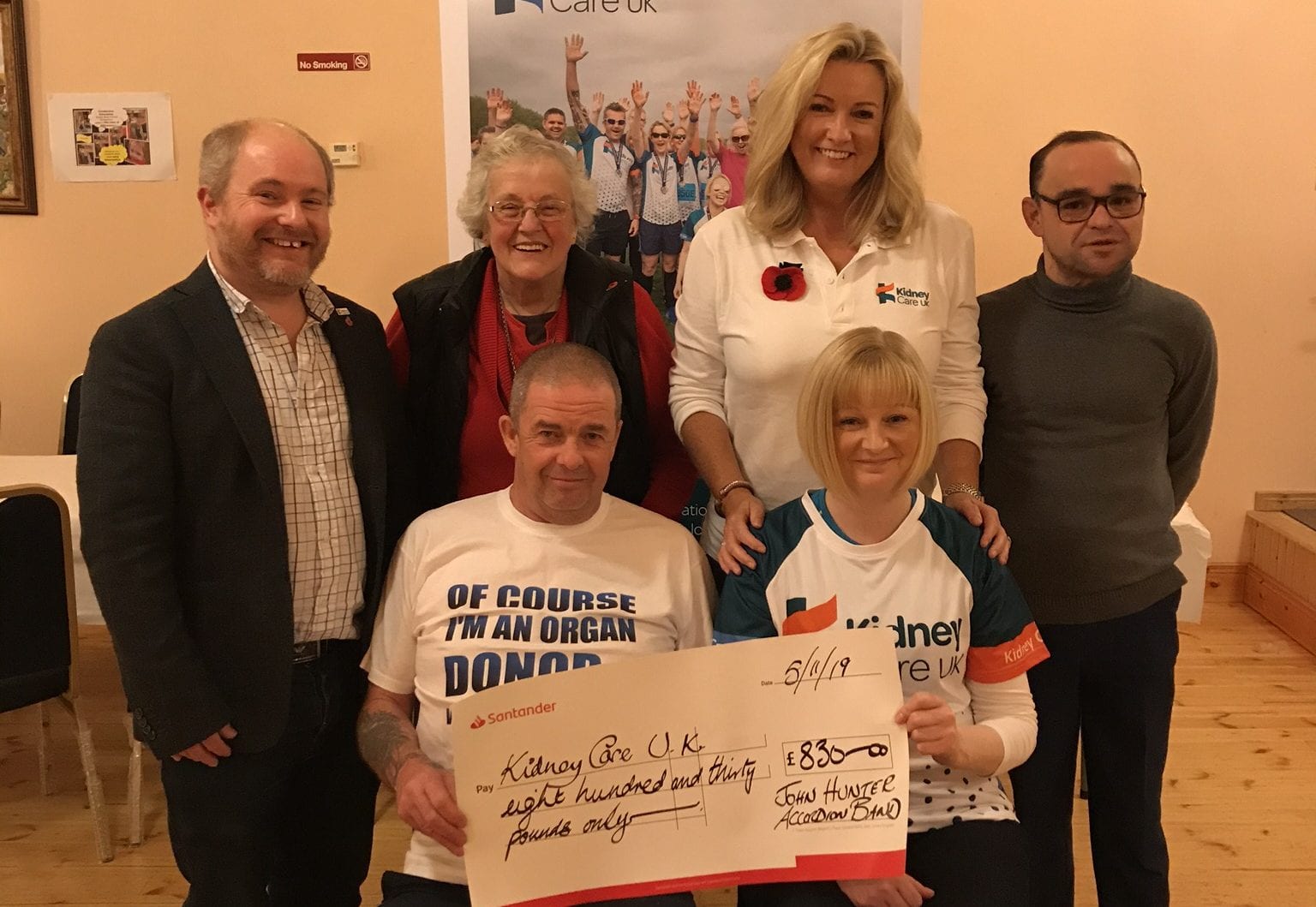 The members of a Co Armagh band have struck the right note for a charity offering vital support to kidney patients.
John Hunter Accordion Band, from Mountnorris, recently presented £830 to Kidney Care UK to help it's work to support local kidney patients and their families.
They did so as they have a strong link with the 'local kidney family' through Alison Jennett, who received a kidney from her uncle Wesley in April this year.
Accepting the generous donation on behalf of Kidney Care UK, NI Ambassador Jo-Anne Dobson said: "I send my grateful thanks to everyone who has contributed in any way to this magnificent fundraising effort.
"Alison is an amazing example of the life-saving power of organ donation and the wonderful team of dedicated professionals which we are blessed to have at the City Hospital in Belfast.
"I send a very special thanks to Alison and her family for everything they are doing to help support her fellow kidney patients.
"Thanks also to Bandmistress Betty Stewart who is instrumental in raising funds to help causes which support people right across the local community and further afield.
"The band, which was founded in 1953, plays a very active role in the local community and by supporting kidney patients in this way is enabling us to continue to bring both hope and help where it is needed at what can be some of the most difficult times in life.
"In my role as Ambassador for Kidney Care UK I am keen to get the opportunity to meet and speak with as many organisations as possible to spread the message that we all have it within us to be life-savers!"
Mrs Dobson, who is a living kidney donor to her son Mark, added: "As a charity we provide dedicated emotional and financial support to patients right across Northern Ireland.
"Our continued life-saving and life-enhancing work would not be possible without this terrific support from the heart of the community for which we are truly thankful."
If you can help support Kidney Patients in Northern Ireland in any way you can contact Jo-Anne by email at ambassadorni@kidneycareuk.org.
You can find out how Kidney Care UK can support you or how you can get involved and support the charity by visiting kidneycareuk.org.
Sign Up To Our Newsletter