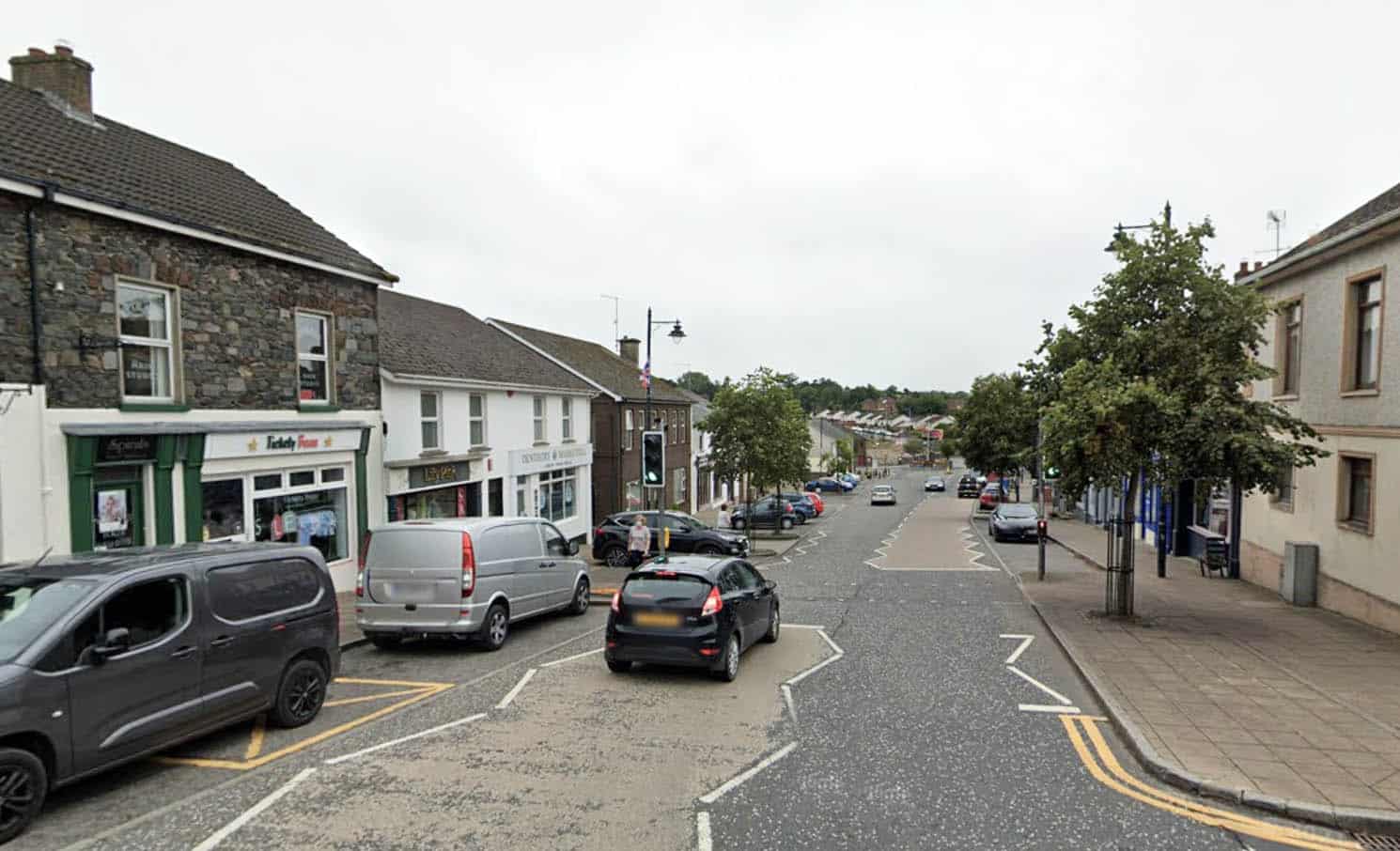 A veteran Ulster Unionist councillor has stopped short of asking for an increase in the patrols of traffic wardens but has called for Armagh City, Banbridge and Craigavon Borough Council's help to solve a parking issue in Markethill.
Speaking at meeting of the council's economic development and regeneration committee on Tuesday, October 11, Alderman Jim Speers said he had been contacted by traders in the village frustrated by those who park in the town all day and head elsewhere in another car.
The UUP group leader explained this means parking spaces in the town, that may be used by those wishing to shop locally, are filled by those offering no economic benefit to the locality and asked the council for guidance about how best to tackle the problem.
"I have been speaking to traders and people in Markethill and I am not sure if this is happening elsewhere but I believe it does," he said.
"We have a lot of people that are park-and-ride in the village so to speak, there are no parking restrictions in Markethill to any great extent.
"Yes, if you parked on a yellow line at a dangerous corner you may be unfortunate that the red coats would call round and give you a ticket but it does allow people to park all day in the centre of the town and move on to another place.
"These cars are literally occupying spaces the business folk in the town would very much appreciate were left for shoppers."
He continued: "Truthfully, I am not quite sure how we effectively respond. I would like some guidance in terms of how we move forward on an issue like that.
"I have witnessed it myself, people just hop out of a car and into another and then they are away for the day and the car is sitting taking up a parking space in the village.
"I am quite sure it happens elsewhere and it is not to the benefit of the area it is happening in. If there is anyway officers can advise of a resolution to this issue I would certainly welcome the support of Council."
Council's head of economic development, Nicola Wilson suggested the local authority could look to put "some sort of communication plan" in place to dissuade people from parking in these free spaces.
"It is disappointing in areas where there are no parking restrictions that people do that and take advantage of what they see as free parking," said Ms Wilson.
"It does make it very difficult for the traders and shoppers as well. Council does have a role to play so perhaps we can talk to some of the traders in the area and get a fuller picture of where and when this is happening.
"This would allow us to, working with the traders, put some sort of communication plan in place where people are dissuaded from parking in those spaces all day."
Sign Up To Our Newsletter