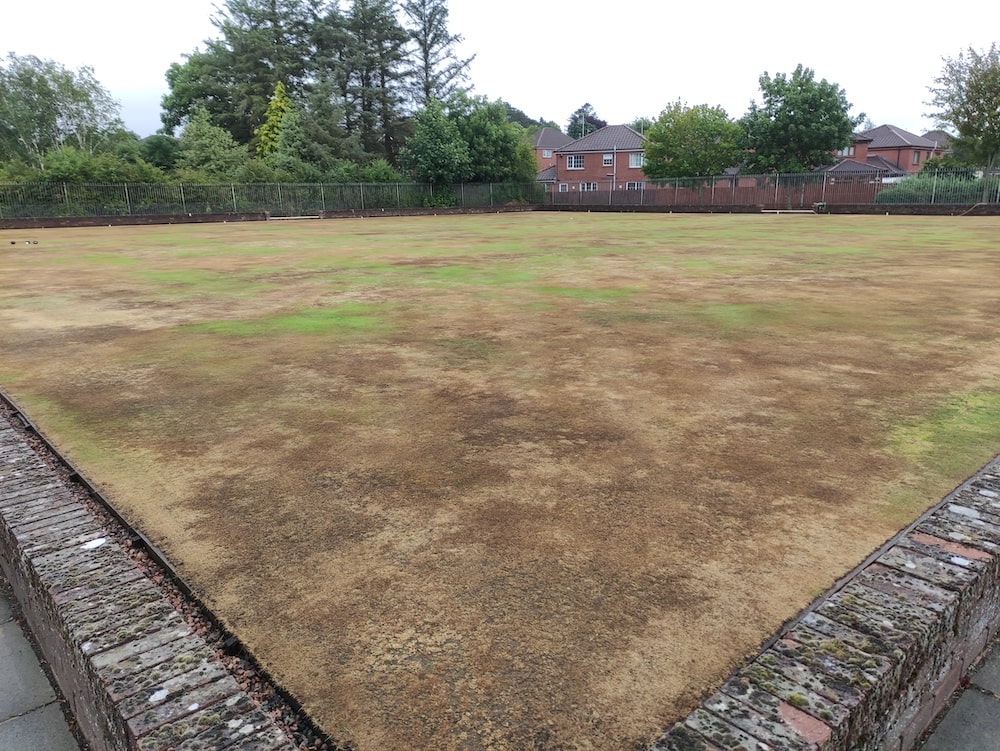 Markethill Bowling Club say they feel like they have been treated like "second class citizens" due to the now annual state and dysfunction of its playing green.
Each summer, for the last number of years, they say the condition of their playing green has become so bad it's an "embarrassment" as they attempt to host clubs from across Northern Ireland.
"The same time every year this is the state of the green – and it's not just due to the warmer weather we have been having," said Andrew Robinson of Markethill Bowling Club.
He added: "A complete overhaul of the green needs to be carried out in time for next season.
"I reference Lurgan and Banbridge bowling greens which are both to a high standard; it leaves Markethill feeling second class citizens and at a major disadvantage when competing in the same division.
"Lurgan, I note, had substantial work carried out a number of years back by an external contractor, what I believed to be relaying of the top covering on the green.
"We also have five teams in our league, each travelling from the locality of Bangor, Whitehead and Larne, and it is an embarrassment to the club making these teams travel such long distances to a green of this poor standard, whenever they play on council-owned greens which are kept to a high standard."
Mr Robinson says the Markethill club caters for both young and old, with its youngest member just 11-years-old, with the eldest 80.
He continued: "We are proudly a cross community club with members from all sections of the community. Many members rely on this as a source of social interaction and supporting their mental health.
"Recently it is becoming much more difficult for some members to play and for us as a club to encourage new members to join, completely due to the horrendous state of the green.
"Unfortunately due to empty promises in previous years and no improvement in the condition of the green, we are calling on the Council to support us, now, as a club to help us progress.
"As a club we would like a formal acknowledgment of what major work can be done to benefit this and what support the council have to offer on this matter."
Armagh I contacted Council for a response.
"Council is aware of the issue, and officers are currently engaging with representatives from Markethill Bowling Club to resolve the matter," said a Council spokesperson.
DUP Alderman Gareth Wilson, who represents the area, commented: "Obviously the images clearly show the issues at hand and following a discussion with council officials there is a recognition that work must be done to improve the playing surface.
"Hopefully a way forward can be established and implemented that will see the playing surface addressed and improved for the benefit of all users."
Sign Up To Our Newsletter