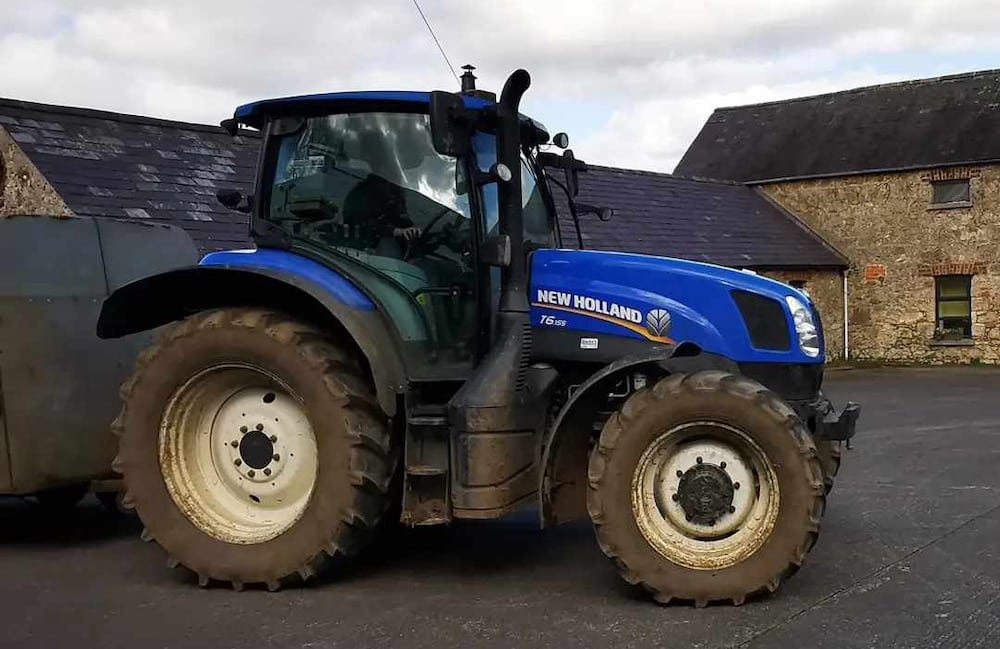 A tractor, which was stolen from a farmyard in Collone last Friday evening, has been recovered by police.
The blue New Holland T6155 was taken from the property along the Killeen Road where walls and gates were rammed in a bid to remove it from the yard.
The owners reached out to Armagh I to help raise awareness – and it looks like it paid off.
A family member updated us on Tuesday evening, saying: "Thank you so much for sharing our story. The family were able to locate the tractor tonight and police now have it. We couldn't have done it without your coverage of it and getting the news out there to people. Thank you again."
However, this was a positive result in this instance but these are rare.
Research carried out by NFU Mutual shows an increase in the cost of rural crime in Northern Ireland to £2.5m last year.
Upper Bann MP Carla Lockhart says it is a reminder to farmers of the need to secure their farm assets, but also for the PSNI to ensure the necessary resources are available for effective rural policing.
Responding to the report, Ms Lockhart, said: "A 51% increase in the cost of rural crime from last year is a staggering rise, and one that will undoubtedly cause alarm to farmers across Northern Ireland. It will be an added concern at a time when there are already all too many challenges to face.
"The question is how can this increase in rural crime be combatted effectively? There is a challenge here for farmers, to do that bit more to make their farms and farm assets more secure. However, whilst some measures can be basic with no cost attached, some of the more effective measures such as CCTV or trackers, can be costly, and this is at a time when many farmers are facing challenging market conditions.
"Of course it is also vital that when farmers are doing their bit, so too are the PSNI. We have seen question marks over policing numbers emerge in recent weeks, and it is a real concern that the impact of any reduction would be a less visible police presence in our rural communities. That would be unacceptable.
"We need a collaborative approach to tackling this problem, that combines awareness, prevention and enforcement, and I would urge all stakeholders to approach this matter in this way."
Sign Up To Our Newsletter