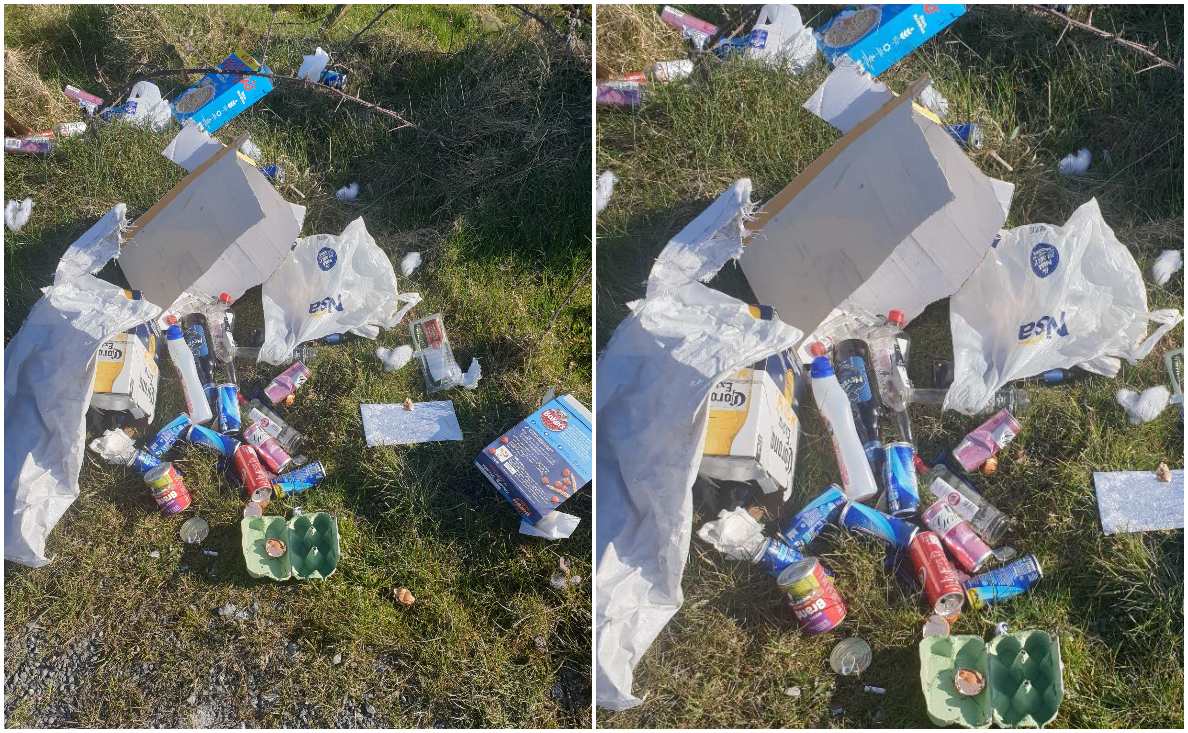 Hardly what you would call a 'reasonable excuse' for leaving home now, is it?
As people are asked to stay at home and only venture out where it is absolutely essential we still have those who are happy enough to do this.
Here is the scene on the Blackquarter Road in Clady on Sunday afternoon.
Someone has, quite simply, pulled up and dumped their entire household rubbish on to the roadside.
Soft drinks cans, egg cartons, cereal boxes, bacon wrappers, soup tins and much more besides – all just scattered along the road.
A local resident said she was sickened by the sight and the selfish actions of the culprits.
She told Armagh I : "We all have household rubbish to dispose of but we can't go around dumping it anywhere we feel like it.
"I'd ask for people especially in current climate to please dispose of their own rubbish in a reasonable way."
We couldn't agree more!!
Sign Up To Our Newsletter