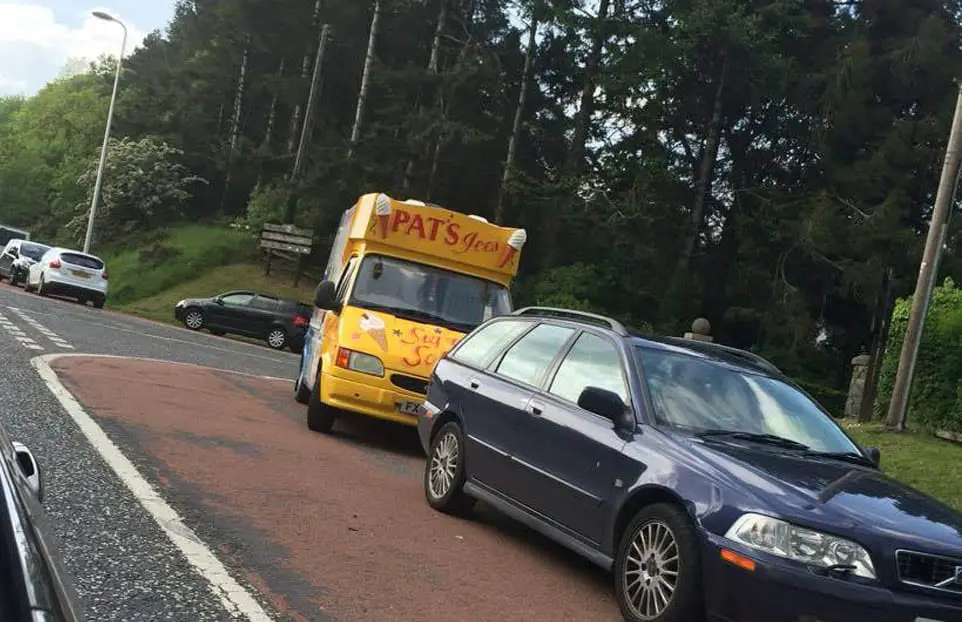 Easter holidays and a glimpse of sun in recent days has brought the age-old problem of parking on the hard shoulder at Gosford Forest Park back into the spotlight.
The past two days has seen dozens of cars taking to parking along the hard shoulder, obscuring the views of motorists leaving the park.
There are huge investment plans for the park in the year ahead and beyond.
But the issue of having to pay to enter the forest park at present – or take an annual pass – is still something which does not sit well with many.
DUP Councillor Gareth Wilson, however, believes that a fiver is a small price when you consider the potential consequences.
There have been numerous accidents at the entrance to Gosford over the years and vocal locals and visitors believe it will only be a matter of time until someone is killed.
One local resident this afternoon branded it an "absolute disgrace" and hit out at those who are willing to risk lives because they are "too stingy to pay £5".
There have been numerous meetings and efforts to try and resolve the situation.
Councillor Wilson has been very involved in those discussions and is working with others to try and find a solution.
He said: "I have seen folk allow kids to stand at the back and side of the car and 40ft lorries going past. That in my opinion is not worth saving a fiver for, given the big risk with the passing traffic.
"Council are actively looking at full plans for the park which could include price revision, however that isn't a solution for the here and now.
"Is a solution maybe a lane leaving the park going left, allowing cars to rejoin the carriageway and then a slip way for cars to leave the carriageway entering the park from the Armagh direction?
"I think that would remove the hard shoulder for a few hundred yards each side of the park entrance as it would be part of the carriageway and prevent people parking there."
It is another possibility and there are indeed many.
The entrance fee has been branded too high by many despite the fact that a children's play park has been added.
There have been calls for admission charges to be applied to pedestrians too and the fee for vehicles to be reduced.
As another summer approaches, it appears that the situation will continue, despite calls for a resolution to be agreed as a matter of urgency.
Sign Up To Our Newsletter