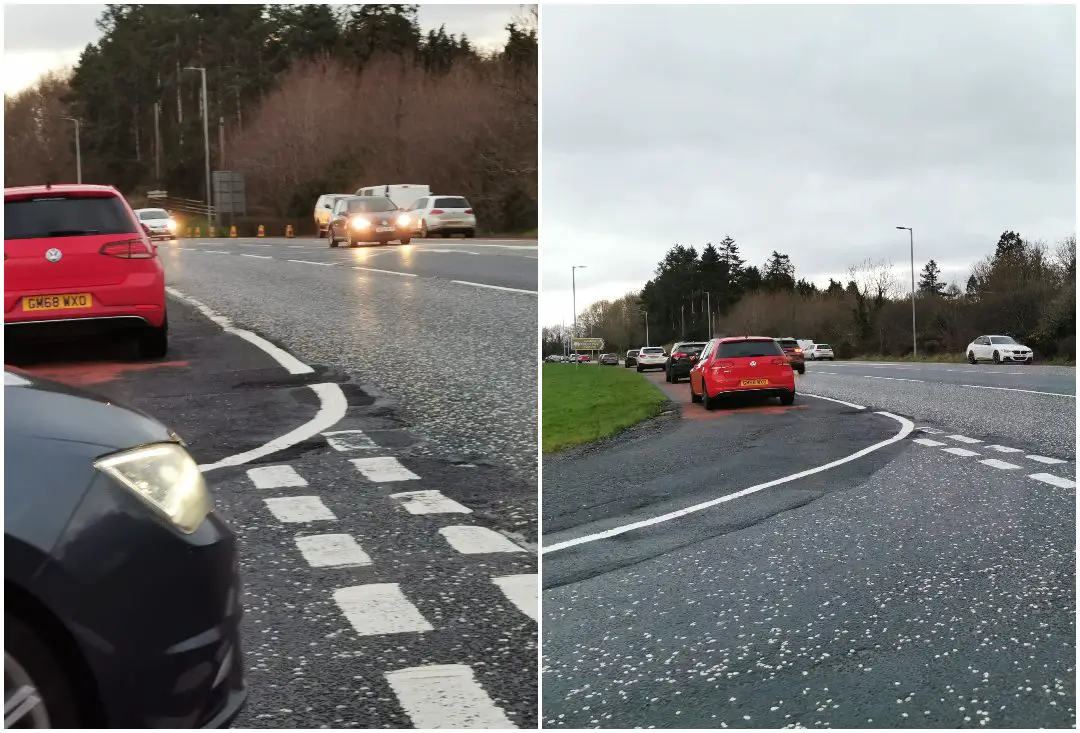 A driver is pleading for the powers that be to take action after nearly wiping out a young family outside Gosford Forest Park in Markethill on Sunday.
David Nicolay says he was travelling along the Gosford Road on Sunday afternoon, next to the entrance of the park, when he came within mere inches of tragedy.
Speaking to Armagh I, Mr Nicolay said something needs to be done about parking on the hard shoulder outside the main entrance, before it's too late.
"It's not a case of if something is going to happen, it's when," he said.
"I was just driving along past the park, all within the speed limit, when suddenly a Volvo 4×4 pulled out from the hard shoulder without looking," he said of the heart-stopping moment.
"Without looking and operating on instinct I swerved to avoid a collision but I nearly wiped out a young family who were walking on the opposite side of the main carriageway – it was madness!
"The family were walking up that side of the road because there were a number of cars parked on along there too.
"I reported the incident to police on the 101 number and they said they would send someone out but an hour later I went back down the road; there was no sign of authority and both sides of the road were just as busy."
Read more: Parking problems at Gosford and Loughgall Park 'council's responsibility to sort out'
He added: "I was driving back past and there were cars on the hard shoulder with doors wide open onto the main road – these were families with young kids.
"It's only a matter of time, isn't it. That's the reality of the situation.
"Personally I couldn't live with myself if I wiped out a family or left children without parents.
"Whoever is responsible needs to stand up to the mark but I would implore the people to ask themselves to have a think about what they are doing."
Mr Nicolay said he'll think twice about travelling along the that route, unless he absolutely has to.
Read more: Council urged to make parking at Gosford and Loughgall Parks 'top priority before a life lost'
Sign Up To Our Newsletter