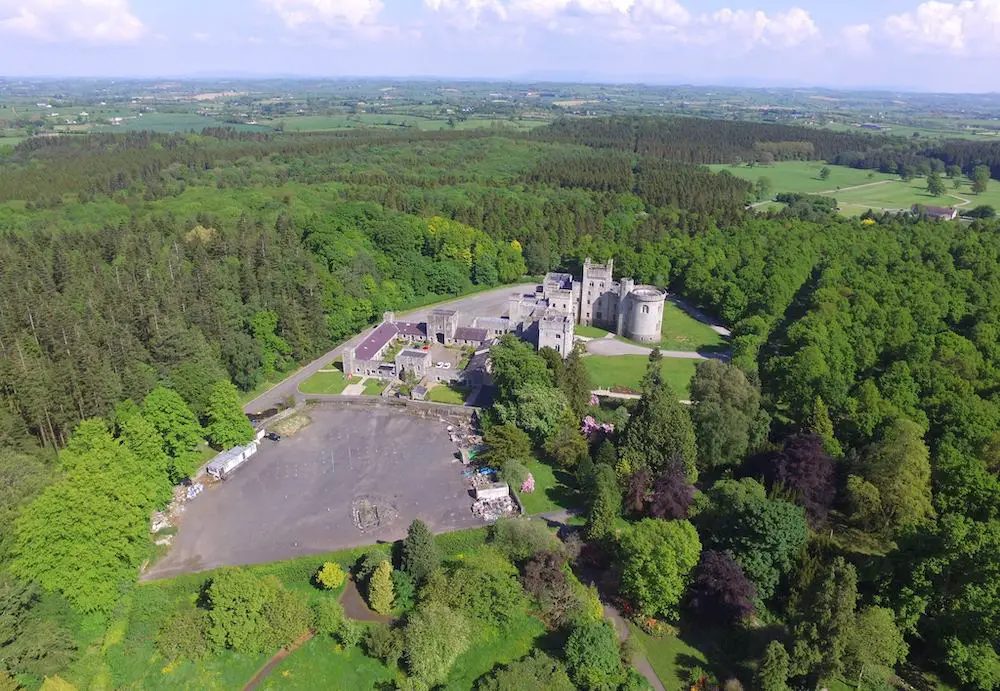 Plans for a controversial housing development next to Gosford Castle have been refused planning permission.
An application for the works – lodged in the name of Sam Marks from Newtownabbey – came before the monthly meeting of ABC Council's planning committee today (Wednesday).
Councillors considered the recommendation to approve the development – consisting of a total of 11 properties to be built in a former car park beside the 19th Century castle – before making their decision.
Armagh I revealed last Thursday that the proposals – which we exclusively first reported in May last year – were to be recommended for approval.
The 11 homes were all to be one-and-a-half storeys in height and represent a mix of accommodation types. The development would comprise of three detached houses, two semi-detached and six townhouses.
The plans also included the provision of private amenity space for residents of the new homes, as well as parking.
The applicant also detailed proposals to carry out a landscape scheme which would include a maintenance plan for the walled garden, which has a pond at its centre.
The earmarked site is described in the submission as being on "lands adjacent and to the west of Gosford Castle, Markethill". It is listed as "hardstanding ground" which was "formerly a public car park".
Within hours of us first revealing proposals last year, letters from neighbours and other interested parties – as well as petitions – were compiled for forwarding to planning officials tasked with considering the application.
But they would still recommend that the development proceed despite the high level of opposition.
Today's decision means that the proposals have been turned down and the developer has been denied the opportunity to proceed, although he will, of course, have the right to appeal that decision if he so chooses.
Speaking after the meeting, Alderman Jim Speers commented: "I am delighted with the outcome at the ABC council planning committee meeting this evening.
"I attended this meeting in solidarity with those who rightly objected to the housing development in Gosford Forest Park.
"I want to thank all those who attended the meeting opposing this development, but particularly too local ladies Joanna Singleton & Ann McCorry. Well done."
More details on the story and debate of the Gosford proposals will follow.
Sign Up To Our Newsletter