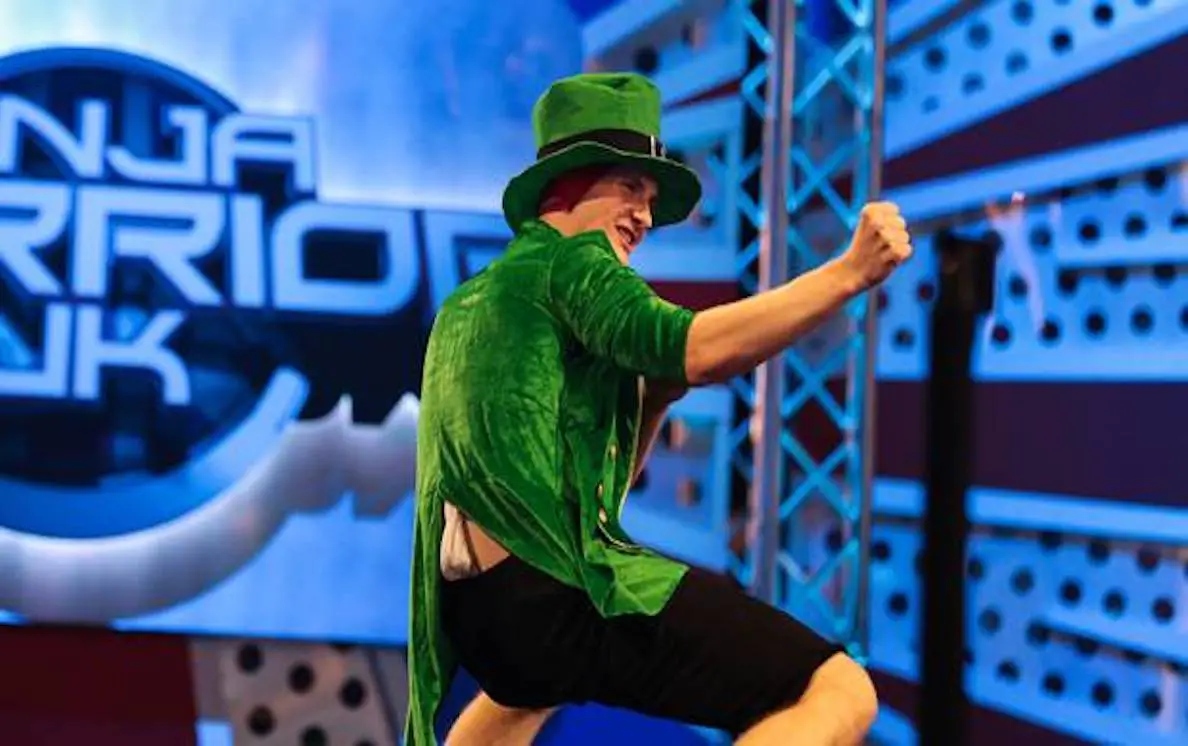 Co Armagh student Johann Drayne is hoping his flying acrobatics – and leprechaun costume – will be the luck he needs to jig his way into the finals of ITV show Ninja Warrior.
Despite already knowing the outcome of the pre-recorded show, the Maths student from Aghalee, has kept stump on how he got on, so much so, even his friends and family have been left in the dark.
The 19-year-old, currently studying in Canada at the University of British Columbia, is a former GAA player, but says fitness is one thing; having a spanner-like grip is another.
"I was a bit nervous with all the contestants as a lot of them were pretty serious athletes but you get over it, they are all great people," Johann told the Belfast Telegraph.
"It was great fun, I'd never done anything like that infront of the cameras or anything so I had a ball being an absolute eejit.
"I'm excited to see how it looks on Saturday, a lot of people are asking me about it but I have to keep it under wraps, I won't ruin the excitement!"
"I was doing a lot of chin-ups to train for half a year beforehand. I have a bit of general fitness, I play hurling, I do dancing and I used to be a GAA man," he said.
"One thing I would advise to any further contestants is to work on your grip, a lot of contestants have grips like spanners, that was something I need to improve."
To see how Johann got on, tune into Ninja Warrior UK this Saturday, May 12 at 6.30pm on ITV.
Sign Up To Our Newsletter