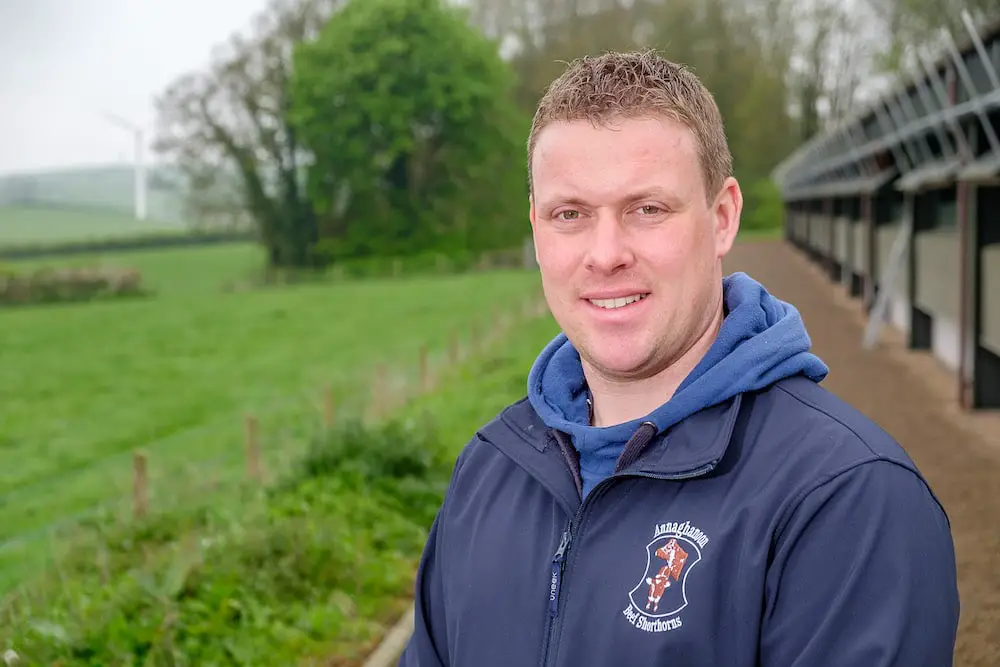 Waringstown beef and poultry farmer, Kingsley Jordan, has been announced as the regional winner of this year's Low Impact Farming Award in the M&S Select Farm Awards.
As the Low Impact Farming Award winner in Ireland, Kingsley was invited to receive his award during the M&S Select Farm Awards ceremony on the M&S stand at this year's Balmoral Show.
The judges commended Kingsley for his commitment to improve aspects of his farm relating to sustainability, as well his work with other farmers and bodies within the industry.
Kingsley, who farms alongside his wife, Rachel, is a fourth-generation farmer on his family-run farm.
They have a poultry enterprise encompassing four chicken barns, and a beef enterprise comprised of shorthorn cattle, which they graze as much as possible.
Across both enterprises, Kingsley and Rachel place great emphasis on minimising inputs.
Kingsley is continually looking to reduce their impact across both enterprises. Each of his four chicken barns are heated by wood-pellet fuelled biomass boilers and use LED lighting, with one fitted with solar panels, all helping to insulate Kingsley against the rising energy prices. He has also been keen to protect the two kilometres of waterways running through his farm.
"Two years ago, we joined the Environmental Farming Scheme, and have created fenced off buffer strips of between two and ten metres, stopping the cattle from getting too close," Kingsley explains. "Additionally, we have our own well on farm, so all the water we use is not taken from mains water sources."
In 2020, Kingsley joined a local Environmental Farming Business Development Group.
"I joined to learn what other farmers are doing and also share my ideas and what I was doing on farm," he adds. "In March, I had 15 farmers visit which was rewarding, but I gain more from seeing what everyone else is doing; they are very valuable meetings."
As his dad did, Kingsley has worked extensively with M&S poultry supplier, Moy Park, to perform trials at a purpose-built, state-of-the-art performance chicken house on the farm. "I do a lot of the work myself, with a small team visiting once per week to give me a hand. Results from the trials are then used applied to other Moy Park suppliers," he explains.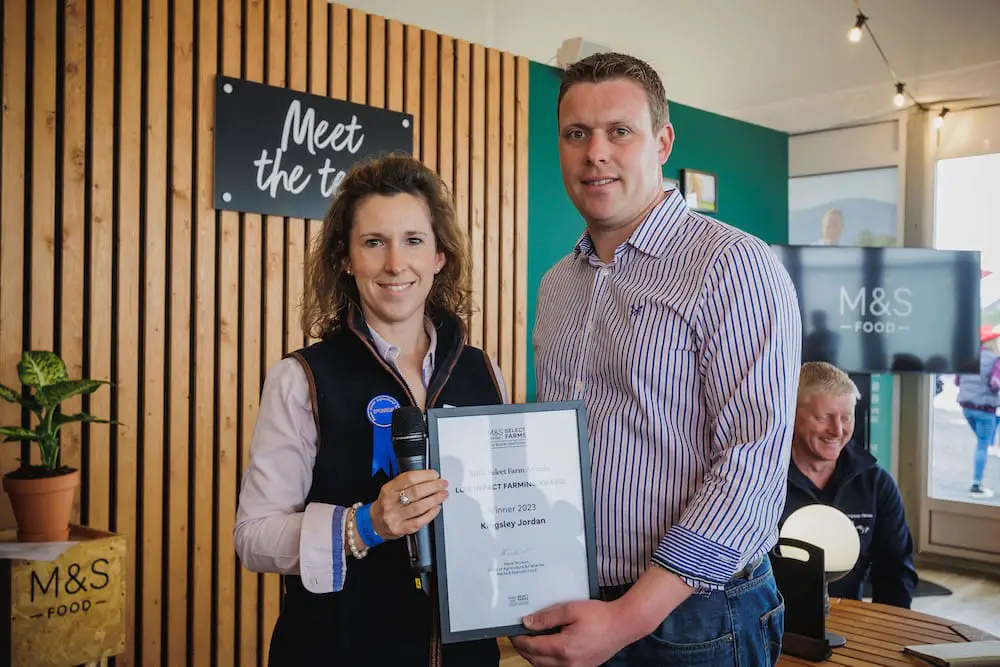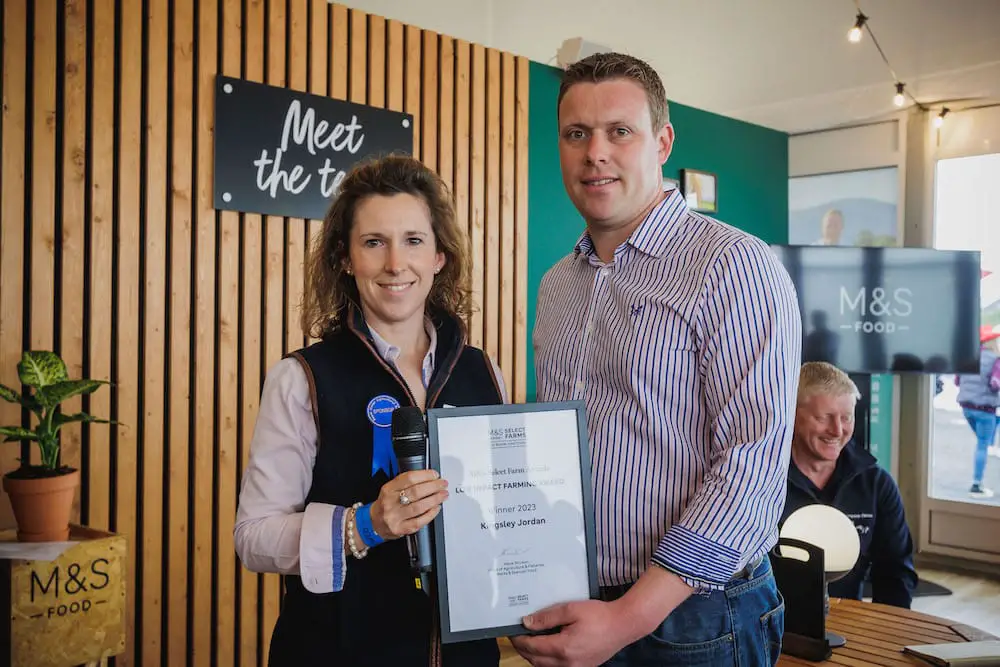 Steve McLean, Head of Agriculture and Fisheries at M&S, said: "Every day, our Select Farmers and suppliers go to extraordinary lengths to deliver great quality M&S food, whilst demonstrating best-in-class innovation, animal welfare, sustainability and biodiversity.
"We are really proud to work with farmers such as Kingsley, who has taken significant steps to farm with sustainability and reducing his impact in mind. Kingsley's commitment to sharing his ideas, reducing his inputs, utilising renewable energy systems and having a key role in trials that are positively impacting the poultry industry is admirable."
As regional winner of the Farming with Nature Award, Kingsley was presented with a certificate and M&S hamper on the M&S stand during this year's Balmoral Show.
Sign Up To Our Newsletter