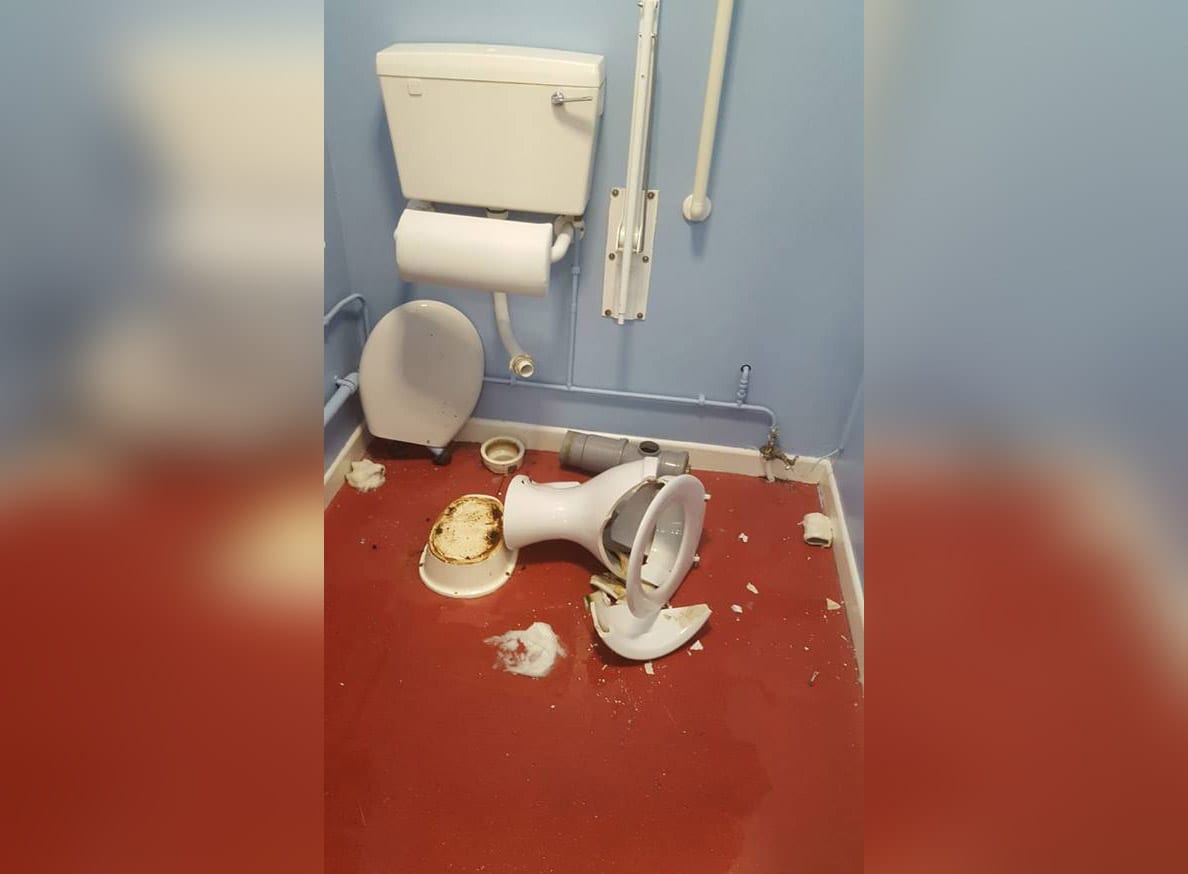 A disabled toilet was smashed and ripped from the wall in the home end of Mourneview Park on Saturday afternoon.
The damage was inflicted as Glenavon hosted Newry City in the Irish Premiership – a game which ultimately saw the Lurgan side remain top of the league with a 2-0 win.
"Now this is sad," posted Old Lurgan photos on Facebook.
"We normally don't get involved in this sort of issue, but we feel sickened and angry that someone thought it clever to vandalise a disability toilet at Glenavon after their match on Saturday.
"This affects us all whether its at the rugby club, cricket club, Gaelic club, hockey club, tennis club…whatever!
"Some low life in our society did this unnecessary damage and we want your help in finding out who.
"If you have any idea who done this message us and we will along with Glenavon offer that person, the opportunity to right a great wrong by either fixing or paying for it to be fixed.
"We can not tolerate this…no club can. So please help us to help Glenavon…we would ask the same for any club in our town."
Incidentally, there have been some kind offers to replace and re-fit the toilet free of charge.
Sign Up To Our Newsletter