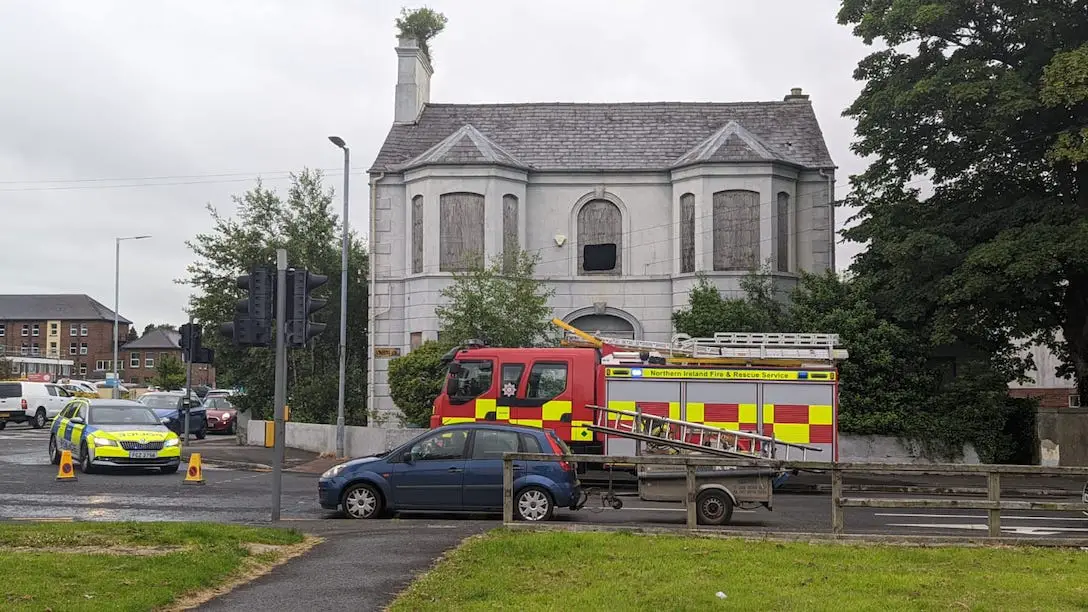 Fire crews were called to tackle a large blaze inside a derelict building in Lurgan this afternoon (Tuesday).
A total of 26 firefighters from Lurgan, Portadown, and Banbridge stations, as well as command support from Lisburn, attended the incident at the two storey property on Union Street shortly before 5pm.
Two supervising officers were also in attendance.
Crews, using thermal imaging cameras to navigate the building took just over two hours to get the fire under control and eventually extinguished.
The incident was cleared at 7.05pm.
The cause of the fire remains under investigation at this stage.
There were no reports of any injuries.
Police confirmed they attended the incident but were there to facilitate the flow of traffic around the incident site.
Sign Up To Our Newsletter