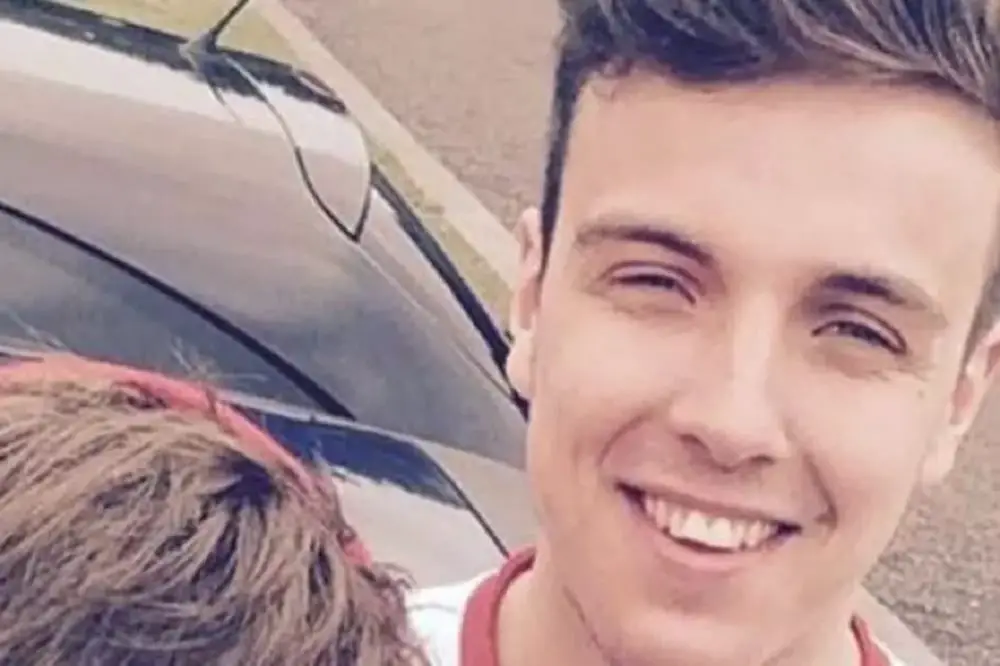 The parents of a young Co Armagh man who died after suffering an asthma attack are planning a fundraiser in his memory tomorrow (Saturday).
Stephen and Donna Green want to raise money to buy equipment for Craigavon Area Hospital to say 'thank-you' to the wonderful medics who battled to save 20-year-old Tiernan's life.
Their son, a former student of the Southern Regional College in Armagh, suffered an early morning asthma attack in January.
And despite the best efforts of, firstly, his family, and then the paramedics and medical teams at Craigavon Area Hospital, he sadly lost his life.
His parents and family circle have been trying to raise awareness among other asthma sufferers of the importance of using their brown – or preventative – inhaler, even when they may not feel the need to.
Stephen and Donna have also been overwhelmed by the support of the local community, their friends and family, and by the staff at the Norman Emerson Group in Lurgan.
The family-owned quarry business – where Stephen works as a lorry driver – have come together to help stage a huge truck run and fun day at its premises at Ardmore.
Stephen, speaking to Frank Mitchell on U105, said he and Donna were "empty" after the devastating loss.
But they paid tribute to those around them who had been there for them and for Tiernan's siblings, Stefan, 24, Mise-Eire, 18, and seven-year-old Ryan.
"You don't bring a child into the world to lose him," said Stephen. "You should be going first. He should be carrying you not you carrying him."
But he told the radio phone in show: "It's great to have people like that around you in times of need. They've been a great comfort to me and Donna, our family. They've been so good, and the local community too, they've just been great."
Stephen said he believed his son, who had a devoted girlfriend Lauren and was a big music fan and loved football, would still be alive if he had used his brown inhaler.
He told how they fought to save him when Tiernan woke at around 3.30am unable to breathe.
"When you're in that position where you're helpless it's awful," he added. "It's an awful place to be and if we can prevent that from happening to any other child… That's what we want to do. That's what our campaign is about. It's to raise awareness of asthma, using the right medication, using your brown inhaler, keeping on top of it. Even if you're feeling OK, still use your brown inhaler."
The family promise a "great day" tomorrow.
The day's activities are due to begin at 12.30pm at the yard in Ardmore. Well over 100 lorries will take part, and are due to leave at around 2.15pm, making their way towards the Moira Roundabout, back along the motorway, through Silverwood and the local area before returning to Ardmore.
There will be something for all ages, including face-painting for the kids and even a Strongman Competition – pulling the lorry which Stephen himself drives for the Norman Emerson Group.
A barbecue will be laid on and a raffle, which has seen some great prizes donated to help raise as much money as possible.
And that money will be going towards buying equipment to help in resuscitation at Craigavon Area Hospital, where Stephen said the doctors and nurses showed "dedication and total commitment" in trying to save their son's life.
"I could see their faces and they were so committed," said the devastated dad. "They were treating Tiernan as if it was their own child."
Everyone is invited to come along and join in the fun tomorrow – please do show your support to this very worthwhile effort.
Sign Up To Our Newsletter