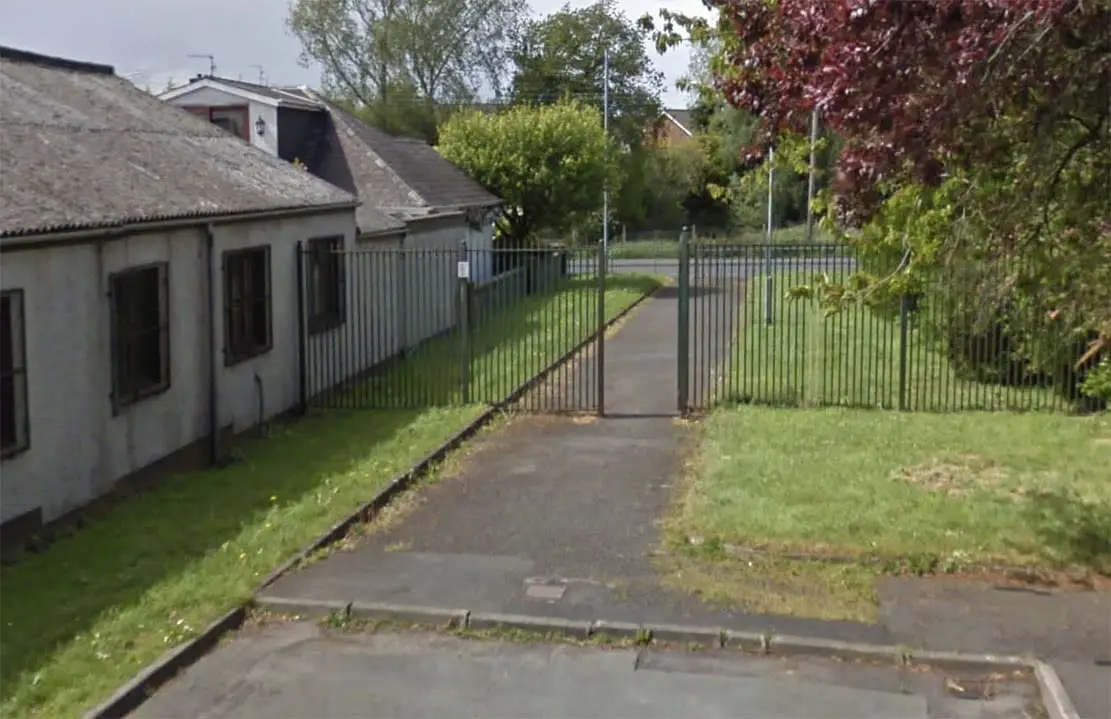 A steel fence erected for the "preservation of peace" in Lurgan more than 20 years ago is to be demolished this summer.
The 2.4m-high steel railing fence and gates were erected on a pedestrianised area of Margretta Park – just off the Tandragee Road in 1999.
The fence (main image) is owned by the Department of Justice, and is one of many similar structures across Northern Ireland which separate unionist and nationalist communities.
However, the gates have not been locked in 10 years.
A spokeswoman for the department told the PA news agency that the gate has not been closed in almost a decade.
"This area would not now be considered as an active interface," said the spokesman.
"DoJ believe that the existing structure is no longer needed for 'the preservation of peace and the maintenance of order'; the legal basis for keeping such structures in place.
"Departmental officials have a working partnership with colleagues in Armagh, Banbridge and Craigavon Council to progress interface reduction and removal work across the district.
"Following engagement with local residents, support for the removal of the current structure has been achieved."
The fence will be removed by the end of this summer.
Alliance councillor for the area, peter Lavery, welcomed the news.
"I want to thank all those who worked hard to help get to the stage where this wall is being removed, including Justice Minister Naomi Long," he said.
"It is understandable some residents living close to the structure may express concern but I am confident they will see there is nothing to be apprehensive about.
"It is well documented the damage these barriers cause to both the health of people living nearby and the economic wellbeing of the area.
"It is vital work continues to take down these structures across Northern Ireland. It is a major step in creating the united community in which people can live, learn, work and play together."
Sign Up To Our Newsletter