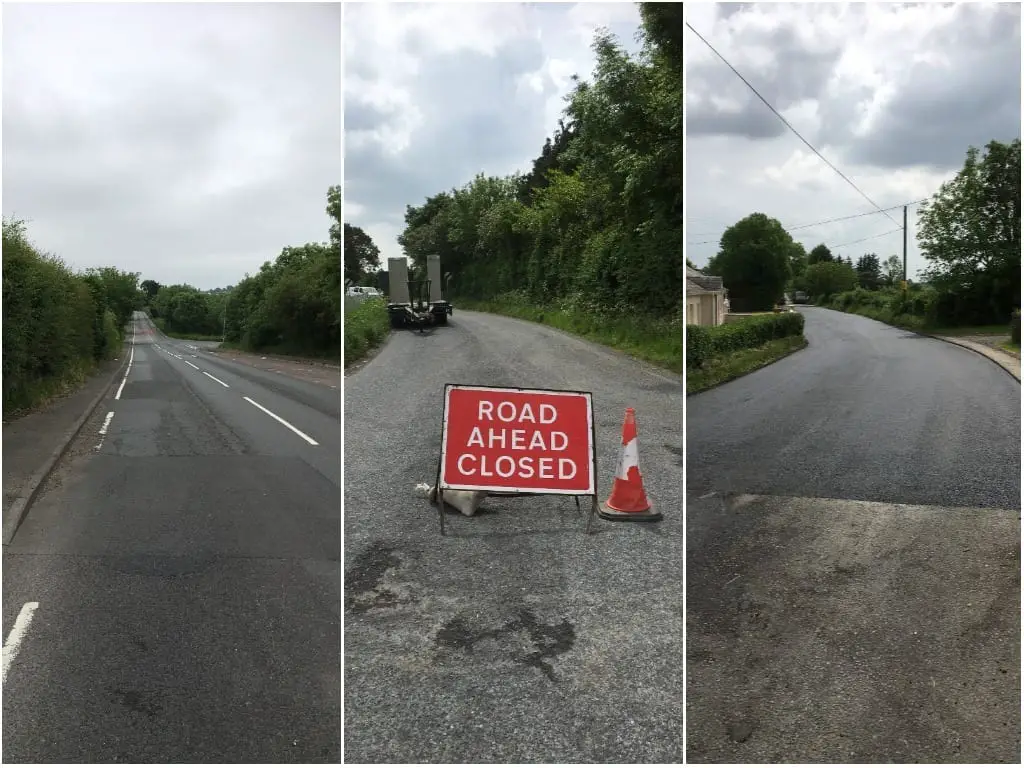 A number of rural roads in north Armagh have been resurfaced but extreme disappointment has been expressed as others in bad need of repairs have been forgotten.
SDLP councillor Declan McAlinden welcomed the work the resurfacing of sections of the Charlestown Road in Derrytrasna.
"Over the past number of months I've been calling on Transport NI to take action on the state of the roads in the rural areas and this work will hopefully alleviate many problems the rural motorists have to deal with," he said.
"While welcoming work on Charlestown Road I am extremely disappointed that there are no immediate plans to do work on the Derrymacash Road from Wolfisland Terrace to Kinnegoe embankment."
He added: "This stretch of road is in dire need for major upgrading and I'm contacting TNI officials on a regular basis for work to be done.
"The footpaths are dangerous and only last week I reported how an elderly man was unable to use the footpath on his mobility scooter in fear of coming off onto the main road.
"This is an extremely busy road with many motorists and hauliers travelling sometimes at high speeds.
"Many children use it also going to the local GAA club Wolfe Tones.
"I will continue to lobby officials to take action on this stretch of road and for officers to take the safety concerns of rural dwellers seriously before someone is injured or indeed a fatality."
Sign Up To Our Newsletter