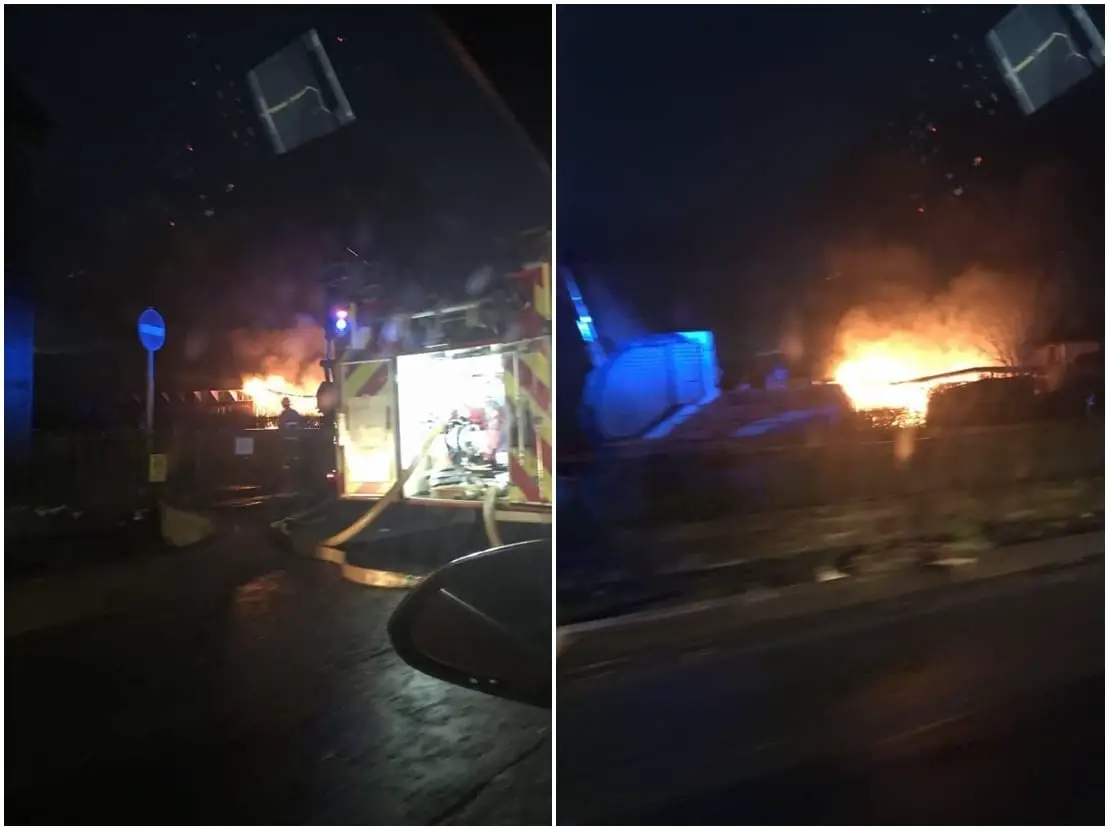 Residents in Lurgan were left fearing for their properties after arsonists set fire to derelict property on the former St Michael's Grammar School site.
The blaze, which saw three crews and 15 firefighters attend, was started deliberately around 8.30pm on Saturday night.
Portadown Station Commander Anderson told Belfast Live: "Residents were concerned and they were right to be.
"This was obviously a deliberate fire and it was close to a domestic property. The person over the fence said was the second time they have been affected by this.
"There's a six foot gap, a hedge and then this guy's garden. It's close enough to be concerned."
The grounds of the former school are currently a building site with preparatory work ongoing ahead of a new multi-million pound school development for St Ronan's College in the town.
Mr Anderson said it is now a priority to secure the site and prevent any further incidents from happening.
This was the second time a fire has been lit – the Portadown fire officer does not want a third time.
One woman commented under our original story on Saturday night saying: "This is the second time this has happened! My parents live next door the fire could have swept through their home! Next time they may not be so lucky!!"
Sign Up To Our Newsletter