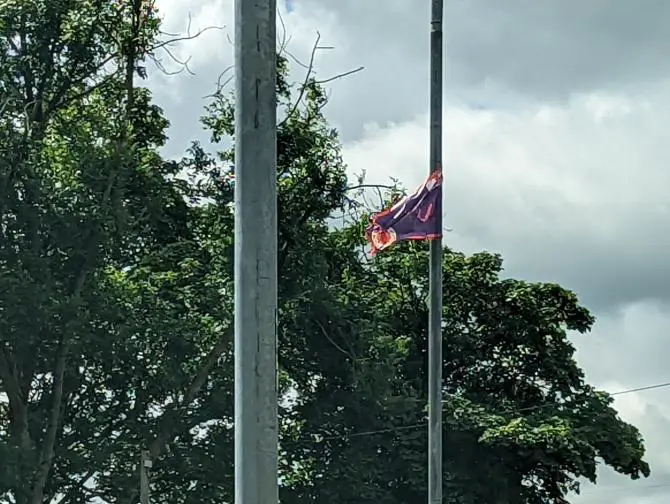 Lurgan residents have raised concerns over the erection of paramilitary flags in the town centre over recent days.
It's an issue that rears its head on an annual basis and Alliance Councillor, Peter Lavery, says "it is a clear attempt to mark territory and intimidate residents".
The Lurgan representative says he has reached out to the PSNI and DfI asking for the flags to be removed.
"Lurgan is a growing, diverse and welcoming town. The thugs who erected these flags will not hold us back as we continue to work for a positive future for the whole community," he added.
Sinn Féin councillor, Keith Haughian, added: "In recent weeks, a young Catholic mother was intimidated out of her home in the Avenue Road area of Lurgan, now illegal paramilitary flags have been erected in the same area.
"Residential areas of the Avenue Road, Flush Place and Banbridge Road in Lurgan have all been targeted with these sinister illegal flags, bearing the name of the loyalist death squad, the Protestant Action Force.
"I have contacted the PSNI and called for those responsible to be investigated. These flags should be removed.
"Everyone should be able to live free from harassment and intimidation and I am calling on political leaders in the town to speak with one voice against this display of hatred."
Sign Up To Our Newsletter