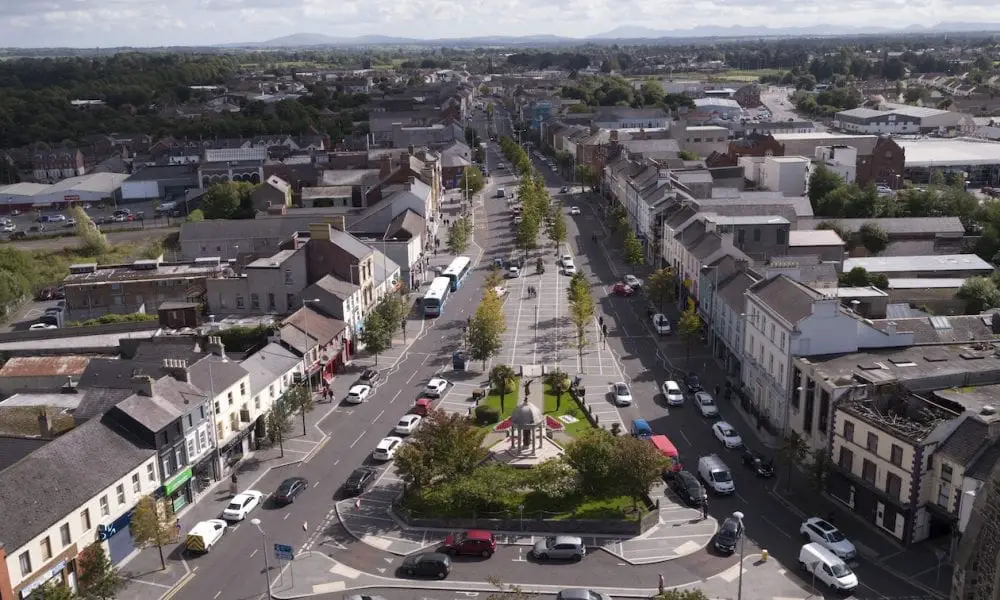 The Great Famine is to be commemorated in the borough with plans for a public art installation to be delivered in Lurgan town centre at acost close to £50,000.
Interpretative panels and benches could also be installed in parks in Armagh, Lurgan, Banbridge and Portadown.
Details of what is being proposed are being presented to Armagh City, Banbridge and Craigavon Borough Council's leisure committee on Monday evening.
And it follows on from the passing of notice of motion back in 2019.
It read: "This council in recognition of the devastating impact of the Great Famine of 1845-1849 and in particular the impact in Lurgan and the surrounding area where hundreds died from hunger and disease will erect a monument and an interpretive information panel in Lurgan Town Centre to commemorate those who died and mark this terrible period in the history of the town.
"Also that further discussions take place with local historians and a working group be set up which would also look at the impact of the famine across the Borough with a view to similarly marking the events of this period."
ABC Council officers have had a series of meetings since the beginning of the year with a working group on the Great Famine to discuss the proposed projects and associated costs, which led to the detail in the report to committee.
In relation to the public art, the process would involve inviting expressions of interest, before selecting an artist and commissioning the art work. Possible funding would be investigated to cover the appointment of the artist.
Under proposed costings, the report to committee indicates a cost of £10,000 in relation to the decision and appointment of an artist, with a further £37,000 for the art piece itself.
The cost of the latter has been budgeted for under council reserves.
The installation of benches and commemorative panels has been estimated to cost in the region of £15,000 for which council will be seeking funding.
If successful, these would be positioned in the Palace Park in Armagh, Lurgan Park, Portadown People's Park and Solitude Park in Banbridge.
Other elements of the commemoration a Great Famine lecture series and historical talks, to be delivered via Zoom to reach local, national and international audiences. This has a proposed cost of £6,000.
According to the report: "Officers will be seeking to attain additional external funding for other elements to  propose as part of the programme. Any new elements of the programme will be dependent on securing budget provision."
It is being recommended that the committee agree to the content of the report on how to commemorate the Great Famine and its impact on County Armagh.
Sign Up To Our Newsletter