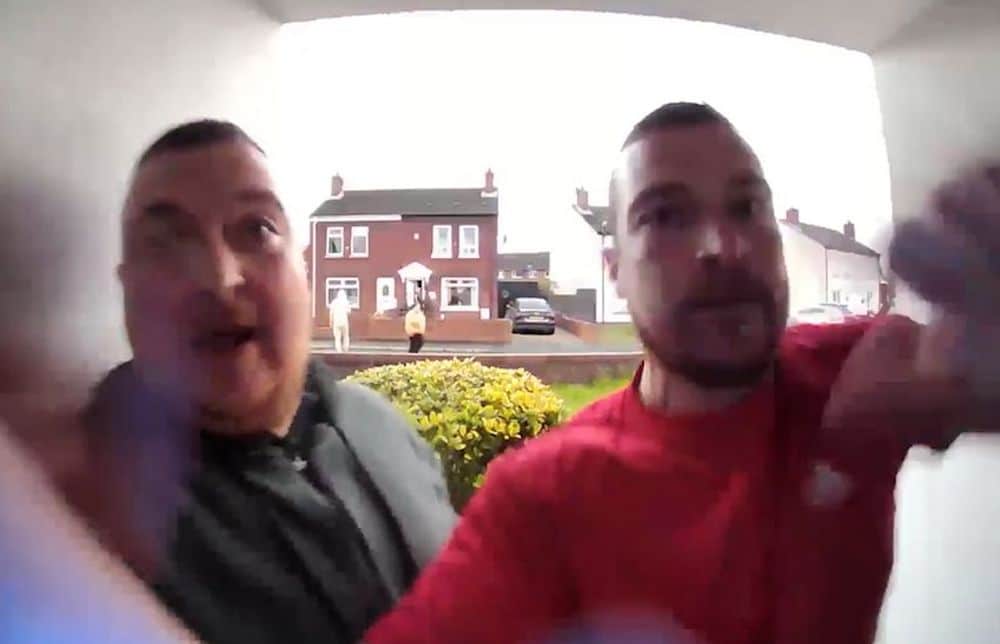 The PPS are liaising with senior police to build a case against two Co. Armagh brothers who criminal damage after they allegedly attacked the home of a single mum, a court heard today (Friday).
District Judge Bernie Kelly said she understood the case against 37-year-old Alister Douglas and his brother Adrian (34) "is going on indictment" and a prosecutor confirmed steps were being taken to progress the case.
He told Craigavon Magistrates' Court the PPS are waiting to receive "material from the police re papers, awaiting results from enquiries with senior police re the form of the Crown Court case."
The Lurgan brothers, from Charles Baron Gardens and Carrick Drive respectively, are currently charged with attempting to cause criminal damage to a door belonging to Danielle Skelton and with attempting to steal her ring doorbell worth £70 but previous courts have heard the PPS intend to add a charge of intimidation against them arising from an allegedly sectarian incident at Ashleigh Crescent on April 30, this year.
It is the footage recorded from the ring doorbell that has landed the two brothers in court after they were recorded allegedly shouting sectarian abuse such as "get this fenian out" and "the taigs in" as well as hammering and kicking the door.
On spotting the doorbell camera, one of them allegedly tried to prise it off the door frame and with the video posted online, the footage has been viewed thousands of times and has evoked public revulsion and condemnation from all quarters.
In court today, District Judge Kelly suggested adjourning the case for a month but with the senior prosecutor off on annual leave, defence solicitor Kevin McCamley suggested six weeks so the case was put back to August 25.
Sign Up To Our Newsletter