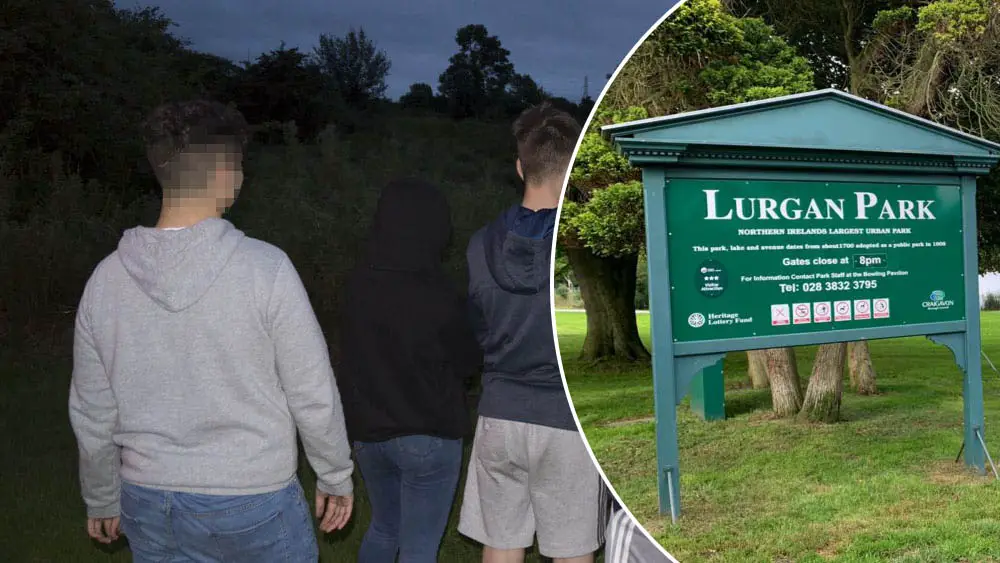 Lurgan Park has been the venue of pre-arranged fights for youths and most of the surrounding area has seen a "significant" rise in anti-social behaviour, police have confirmed.
This comes after Armagh City, Banbridge and Craigavon Borough Council confirmed last month they had appointed a private security firm to tackle the "concerning escalation" of such behaviour at the park.
The revelations regarding this emerged during a Lurgan Virtual Community Engagement meeting.
Local PSNI Inspector Duncan McBain singled out two geographic areas for concern with regards to anti-social area, those being the Lurgan Park and the Portadown Road underpass.
"Elected members met with myself and other council representatives in relation to a bit of an upsurge in pre-arranged fights in Lurgan Park, which caused up a bit of a concern," he said.
"We increased our footprint in the park, alongside park rangers and Eventsec, who were put in place for the weekends by the council, just to have that extra element that could prevent these pre-arranged fights."
The inspector also told the meeting that there had been reports of some older youths "annoying" younger children and their parents near the play park.
Meanwhile, another area which continues to be an anti-social hot-spot, according to Inspector McBain, is the Portadown Road underpass.
He stated: "We will be linking in with our council colleagues, with DFI around street lighting predominantly and community groups in the area hopefully over the next few month, to see what we can do in relation to that.
"The plan is hopefully to erect some fencing, which will make it a wee bit less attractive for some of the young people using that area."
Alliance Councillor Peter Lavery, who had previously claimed the park was at risk of becoming a "no go zone for kids", thanked the police, the PSCP and statutory agencies for their good work.
He commented: "I know it was sort of escalating there over March. That seems to have gone down a bit but that has been down to the substantial effort of the various organisations."
Inspector McBain also went on to reveal a 30% rise in anti-social behaviour reports, compared to the same period last year, with eight of nine wards seeing an increase.
It was outlined that the biggest rises were seen in Aghagallon (up 240%), Lough Road (up 115%) and Magheralin (up 126%).
There were also a 91% increase in such reports in Derrytrasna, 76% in Knocknashane, 72% in Waringstown, 20% in Mourneview and 26% in Park Lake.
However, the inspector added: "In Shankill Ward, which is normally our main area of concern in relation to anti-social behaviour, we had a 10% decrease in the number of calls."
Inspector McBain stated that after conducting some research he had concluded that around a third of the increase was linked to "Covid related calls".
"That could be noisy parties, people gathering in public places and some neighbour disputes arising out of people being cooped up at home a bit more than normal," he explained.
"As a result, their tolerance levels for their neighbours may not be as high as it would have been previously, especially if that neighbour is trying to keep themselves busy doing this or that, some DIY or whatever."
Sign Up To Our Newsletter