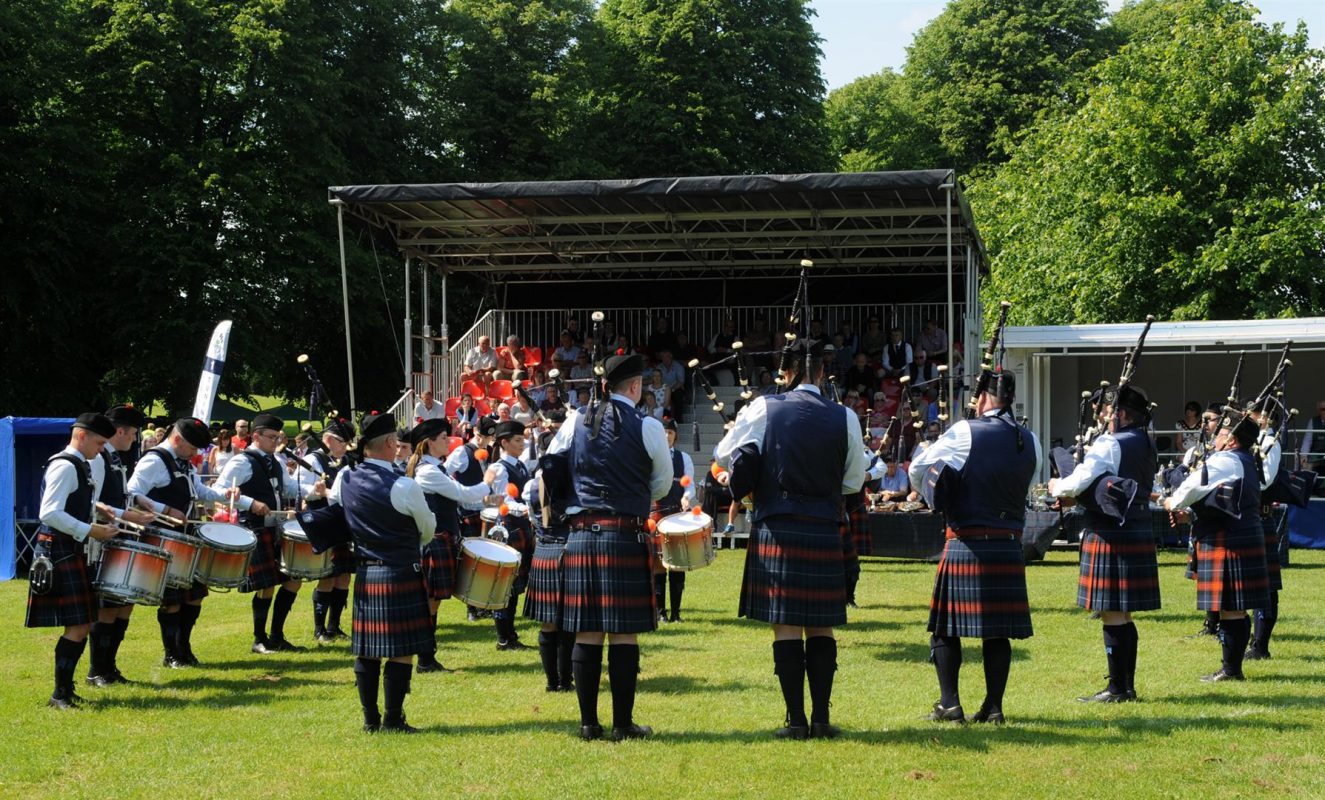 Co Armagh is gearing up to host the UK Pipe Band Championships again this summer.
And council has agreed to close Lurgan Park and Waves Leisure Complex on the relevant dates to facilitate the bands' big day out.
Thousands attended the showcase last year when it was held at Lurgan Park after an arrangement by ABC Council and the Royal Scottish Pipe Band Association.
The council's leisure committee was told that it had been a great success despite very heavy rain for most of the day.
And the Pipe Band Association was very pleased with the venue, response from bands and the support from council.
Bands attended from across Scotland, England, Canada and the Netherlands.
The big event will now return to Lurgan Park on Saturday, June 13.
And the plan is that it will be staged there again the following year too, on Saturday, June 12, 2021.
A report to leisure committee highlights: "The RSPBA organise the World, Scottish, British, United Kingdom and European Pipe Band Championships as well as the World Solo Drumming Championships.
"These Championships allow local pipers, dancers and drummers to compete with those from across the world.
"The event features pipe band competitions, highland dance competitions and a programme of complementary attractions for visitors."
It will include food stalls, special interest stalls relating to the event, children and family entertainment area and a bar, located in a marquee in the park as featured at all UK Pipe Band Championships.
In order for the event to take place safely – and on the advice of the PSNI – Waves Leisure Complex will need to be closed to the public on the day of the event, June 13.
It will not be accessible from the main road as the PSNI will be closing Robert Street for coach parking only. Access to Waves car park will be for the coaches carrying band members only with up to 100 coaches attending from across Scotland, England and further afield.
The coaches will remain in the car park throughout the competition as the bands store equipment there for use between each competition.
Lurgan Park itself will need to close on the day  t00, from early morning, to facilitate the safe set up of the event infrastructure.
When it begins there will be an admissions charge of £5 per person at each entry point to the park at Robert Street, Windsor Avenue and Avenue Road.
Committee was told there were "no major issues" arising from any of the closure plans or the admission charges last year and gave the go-ahead for the same to happen again to allow 2020's plans to proceed.
Sign Up To Our Newsletter