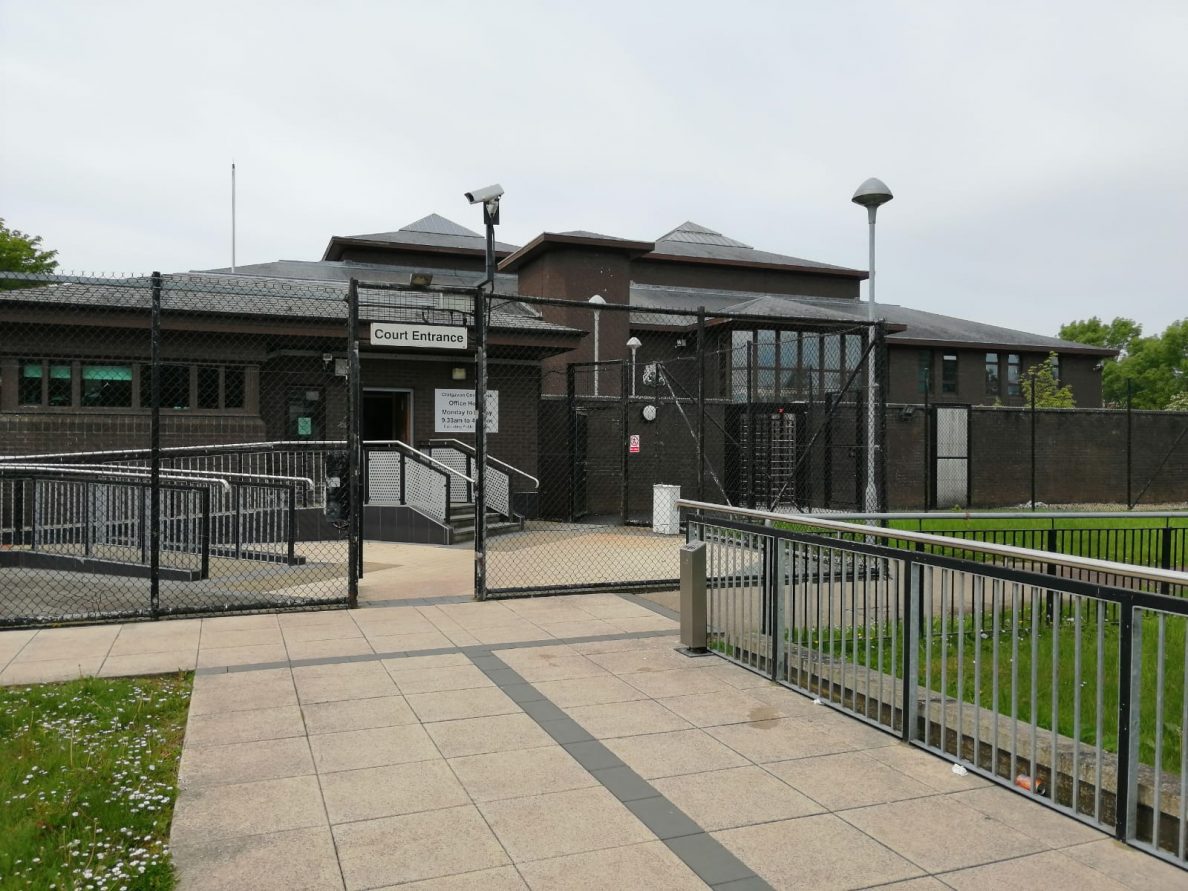 A paedophile pensioner was convicted of drugging and sexually abusing a schoolboy in Lurgan more than 20 years ago.
The Craigavon Crown Court jury deliberated for three and a half hours over two days before returning a majority 10-2 verdict against Noel Brendan Cooney, convicting the 72-year-old of inciting gross indecency with a child.
Last week a different jury convicted the paedophile of further charges of gross indecency and indecent assault of the same victim between January 1999 and December 31 2002.
The juries heard that using the lure of watching cartoons on Sky TV, he enticed the boy into his home before getting the victim to pull his trousers down.
On another occasion the victim, who was between eight and 11 at the time, ended up sitting in Cooney's knee.
Prosecuting counsel Joseph Murphy told the court that on a third occasion when the boy was in Cooney's house, the defendant asked him if he wanted a drink.
"He could see him put something back in his pocket but he consumed the drink and began to pass out," said the lawyer, adding that when he came to, the boy "could feel something on the back of his head and neck."
The jury heard that at that stage, Cooney "was behind him" sexually assaulting him but the boy fell unconscious again and when he awoke "he felt hazy."
"The defendant told him to leave and pushed him out the door," he told the jury.
Arrested and interviewed about the allegations in 2021, Cooney, with an address at Deramore Mews in Belfast, denied the accusations that the jury heard that this victim was Cooney's eighth.
In 2008 Cooney was handed an 18 years sentence for a trial of 37 offences including three of raping a girl, indecent assault and gross indecency upon a boy and four girls from 1989 to 1993.
The judge, who put Cooney on the sex offenders register for life, said he had carried out a "campaign" of abuse.
In court on Friday, Judge Patrick Lynch KC said Cooney "has shown no remorse whatsoever – I regard him as still a danger to society" so despite defence pleas to free the pervert pending sentence, "there will be a remand in custody."
Ordering a pre-sentence probation report, the judge said he would pass sentence on March 31.
---
Follow the latest court news here.
Sign Up To Our Newsletter