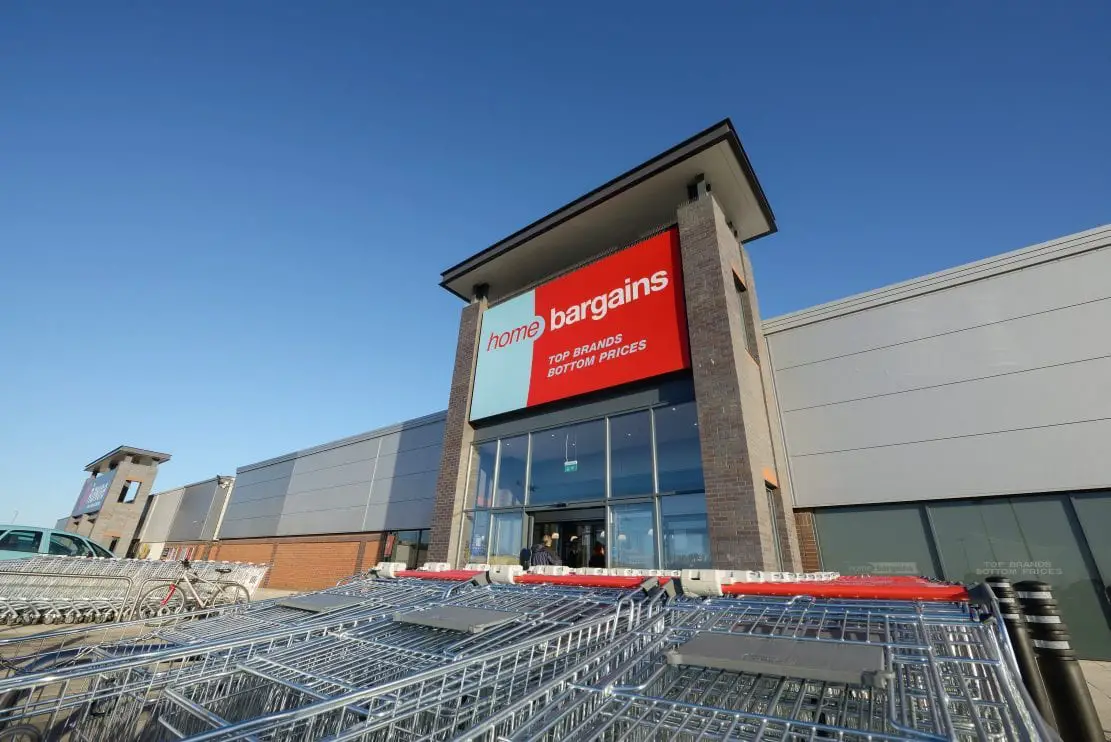 A new £5 million retail development in Co. Armagh will bring more than 75 much-needed new jobs to the area.
Plans are in the pipeline to create two major new retail units side by side in Lurgan.
And it is widely believed that Home Bargains is on board for the larger of the two.
It has been earmarked for vacant lands north of Millennium Way – a former industrial area and a site for which housing was previously approved – and there would be a pedestrian link from Shaerf Drive.
Proposals have been drawn up by the Belfast-based Curleys Properties Ltd which it says will "revitalise this area of Lurgan" and act as a "further catalyst for the wider development" of Millennium Way.
Indeed, the development will see the provision of over 2,300 sq metres of retail space and will form part of the Millennium Way Retail Park. The first unit – a supermarket – will be 1,393 sq metres and the second 929 sq metres.
An 'end user' for the development has now been identified and it is intended to be occupied by a "discount retailer that provides a mix of retail convenience and comparison goods".
It will represent a "new retailer coming to Lurgan" and "will provide economic benefits to the town".
The developer – prior to agreement being reached – had described it as being "ideal" for the likes of Home Bargains or B&M Bargains.
The tenant is described as already having outlets in Craigavon, Portadown, Armagh and Banbridge, with Home Bargains the only one of the two suggested to fit that description.
Unit two is described as being developed with a "bulky retail warehouse style operator" in mind.
A total of 147 car parking spaces – as well as 18 disabled bays – are included in the plans.
A pre-application consultation event had taken place with the local community.
And Armagh City, Banbridge and Craigavon Borough Council – in a design and access statement submitted with the planning application – has been told there was "broad support for the proposal in Lurgan".
It says the proposed development will deliver a "significant number of benefits".
Over 75 new jobs will be available to local people upon completion, with further job creation "through construction, maintenance and security".
It would also assist with the "retention of existing retail choice and enhancement of qualitative retail offer".
It will also boost the local economy through enhanced retail provision, planners have been informed.
The design and access statement adds: "The edge of centre location of the proposal means that shoppers will be retained in Lurgan and there will be scope for shoppers to walk, cycle and drive to the shops, and combine their trip with a link trip to other shops and services in Lurgan.
"This is a significant investment boost for Lurgan and the design and access of the proposal has been careful to maximise the opportunities for all members of the local community to visit the development safely, conveniently and frequently."
The application – described as falling in the 'major' category – will be publicly advertised next week with a decision expected in due course.
Sign Up To Our Newsletter