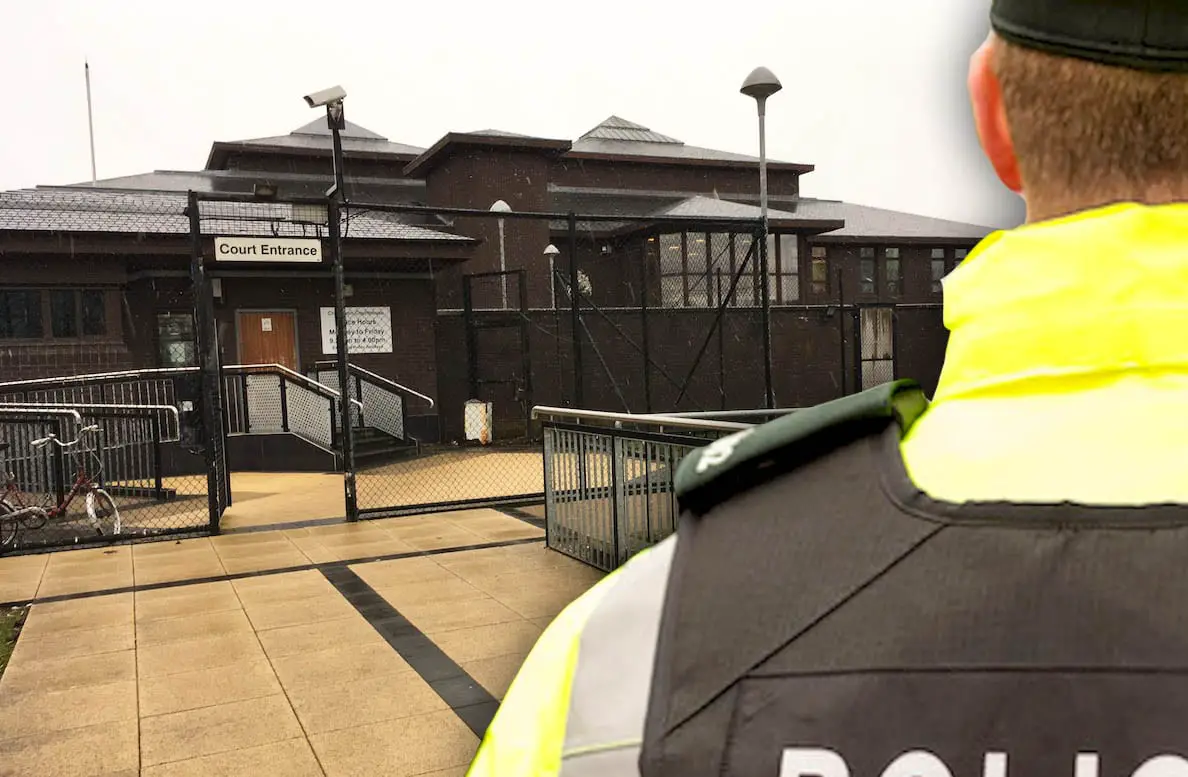 A man who made a threat to slice his brother's partner's throat has been handed a 12 month probation order.
The judge told the 26-year-old: "This is a serious offence, particularly when set in the context of your record, I have absolutely no doubt that you said it."
Michael Gregory Burke, whose address was given as Maghaberry prison, appeared for sentencing on threats to kill at Craigavon Magistrates' Court on Wednesday.
Prosecution outlined that on April 17, at around midday, police received a report from the injured party that the defendant – her partner's brother – was outside her home on Campbell Walk in Lurgan.
She said Burke was highly intoxicated and that he had made threats to kill her, which she feared he would carry out.
The injured party told police the defendant had said: "I am going to slice everyone of your throats".
It was heard that Burke had also made a gesture with his hand to the same affect.
The defendant was arrested for the offence the following day and taken to Lurgan Custody Suite.
During interview, he denied being on Campbell Walk or seeing the injured party on the date in question.
Prosecution informed court that there would also be an application for a restraining order in the case.
Defence counsel stated: "At the end of the day it was a plea, problems could have arisen such as the issue as to whether the threats were meant."
District Judge Bernie Kelly said: "They don't have to be meant, there has to be a fear it would be carried out and given his record I can see why someone would have those fears.
"This charge would have been very hard to contest, given that he can't remember the incident but at the time was certain he had not made the threats."
Defence counsel added: "He is now living outside the area, is doing well and is looking to get on with his life.
"He does have more serious matters coming up at the end of the month which will probably be going to the Crown Court."
Judge Kelly stated: "Mr Burke, this is a serious offence, particularly when set in the context of your record, I have absolutely no doubt that you said it.
"However, you have no entries on your record since last November, although that does not sound like much you have lasted almost a year, and I notice that you have not had a community based disposal in some time."
Burke was sentenced to 12 months probation for the offence.
Newsletter
Sign up for our weekly newsletter here.