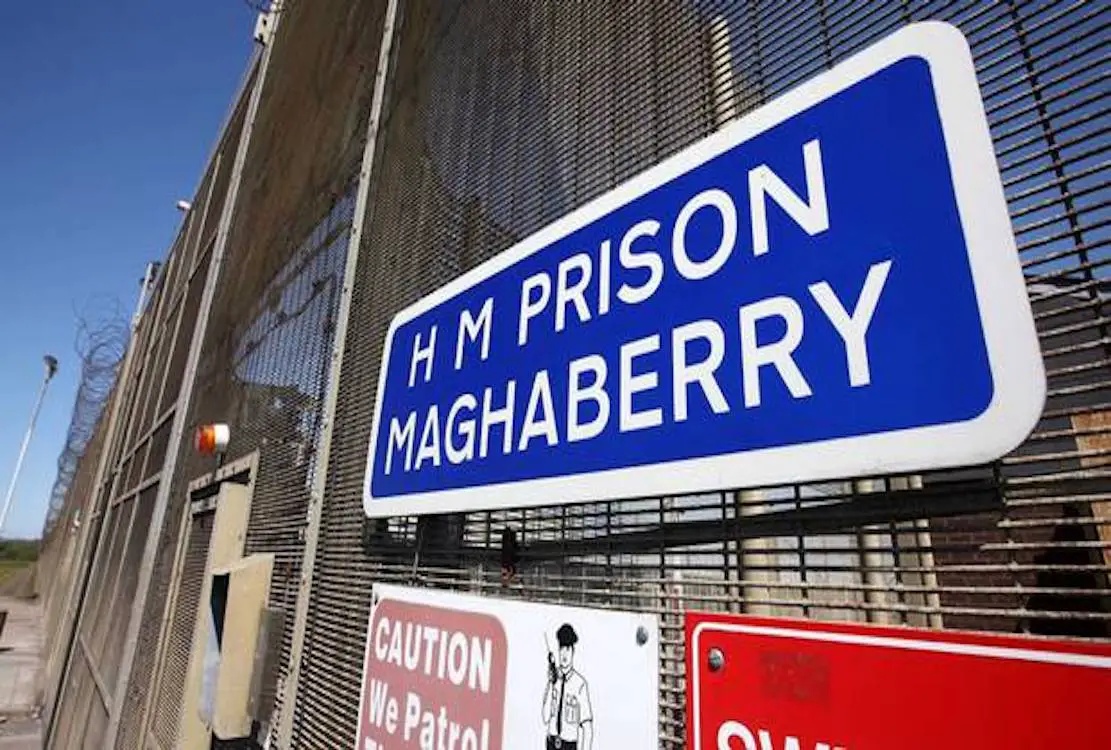 A man who breached a restraining order twice in four months- on one of the occasions slapping the mother of his child – has been handed a 12 month prison sentence.
Sentencing the 47-year-old the district judge stated: "The reality is, this is a serious situation. It is completely unacceptable to go back and assault the same injured party, and the police officer who came to her assistance. I think a message needs to be sent out."
Dwyer Campbell, of Cairn Terrace in Crumlin, appeared for sentencing on two charge sheets at Craigavon Magistrates', sitting at Lisburn, on Friday via videolink from Maghaberry.
On the first of these, the defendant was charged with breach of a restraining order, assault on police and criminal damage.
The second related to charges of common assault and breach of the same restraining order.
Prosecution outlined that on March 17, at 9.40pm, police received a report of a domestic incident at an address in Lurgan.
Officers arrived at the property to find the kitchen in disarray with smashed glass on the floor. The defendant's wife and a number of females were present at the time.
Campbell's wife told police that they had been drinking all day when the defendant lost it and threw objects in the property.
Although initially making no other complaint, the injured party later stated that she had been assaulted by the defendant, that he was in breach of a restraining order by being at her home and that he had damaged her phone.
When arrested for the offences, Campbell was aggressive towards police and punched one constable to the head.
He was interviewed at Lurgan Custody Suite the next day, and during this the defendant stated there had been a disagreement but he denied being aggressive.
Campbell accepted breaching the restraining order but could not remember any assault which occurred.
The second set of offences occurred on July 10. In the early hours of the morning police received a report from the defendant's wife.
She claimed that Campbell had breached his restraining order by being at her address once more and stated that he had slapped her.
When police spoke to the injured party they observed that she had a small cut to her lip.
The defendant was subsequently arrested and taken into custody, where he gave a no comment interview.
Defence barrister John McCann stated: "In the first case, he would say that he was invited to the house by the injured party. They were drinking together all day and his memory is not clear.
"Luckily there was no serious injury caused to the police officer and there was limited damage to the mobile phone."
He continued: "In the second incident, he was once more invited to her home and probably believed that a reconciliation was on the cards. More alcohol was taken and he accepts breaching the restraining order."
Court heard that Campbell was handed a suspended sentence for an offence of common assault on May 22 of last year.
Mr McCann stated: "Prior to that last entry, Mr Campbell had been out of trouble for the best part of a decade with his last assault dating back to 1999."
He informed the court that the couple have a 10-year-old child together and that is was "now established that the relationship is over".
Mr McCann added that social services were keen for the defendant to have a role in his child's life and that a job as a taxi driver was available to him upon his release.
District Judge Rosie Watters stated: "The reality is that he was given an immediate custodial sentence which he appealed. It was then increased but suspended for the maximum of three years, which he was so lucky to get in the first place.
"He breached the restraining order, then was released on court bail on March 27 and committed further offences and breached not only his bail but also the restraining order."
She continued: "The reality is, this is a serious situation. It is completely unacceptable to go back and assault the same injured party, and the police officer who came to her assistance. I think a message needs to be sent out."
Campbell was sentenced to eight months in prison.
District Judge Watters also invoked the suspended sentence making a total a 12 months sentence in custody.
Sign Up To Our Newsletter
Sign up to our newsletter for major breaking news stories as they happen – right to your inbox.