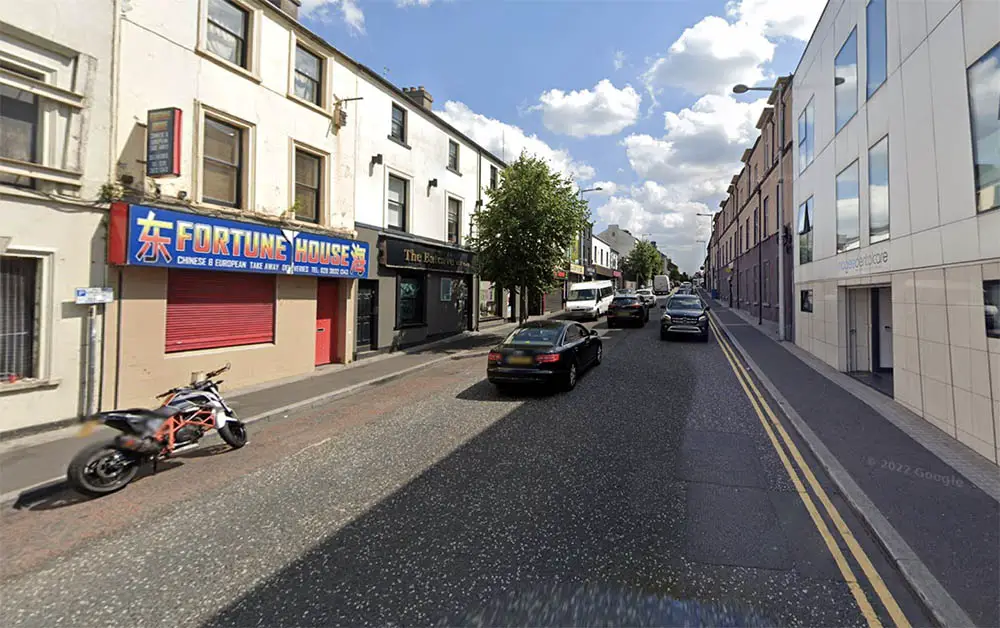 A convicted pervert appeared in court today (Wednesday) accused of sexually assaulting teenagers on a public street in Lurgan.
Appearing at Craigavon Magistrates Court by videolink from police custody, 63-year-old Raymond Hugh Fitzpatrick was charged with five offences arising from incidents in the County Armagh town last Saturday, January 15, including sexual assault, attempted sexual assault, two counts of common assault and using indecent behaviour.
Objecting to Fitzpatrick being freed on bail, Constable McIlwaine outlined how police were initially alerted to an "aggressive male" at Rushmere Shopping Centre but, with no complaints, Fitzpatrick was allowed to leave.
A short time later however, there was another report of an "aggressive and disruptive male," matching Fitzpatrick's description, on William Street in Lurgan and although he had already left, a woman working in a Chinese takeaway reported how the male had been on the premises "put his hands on his genitals, over clothing, and asked her was she preggers?"
While police were speaking to her, a group of teenagers, aged 14-15, approached the officers to report that two of them had been sexually assaulted a short distance away.
The boy reported how the male "put his arm across his shoulder before sliding his hand down to touch his left buttock…[and] used his left arm to touch his face before trying to kiss him."
"The male injured party pushed him away but there was a further report from a female injured party who was in the same group," said the officer adding that according to her, Fitzpatrick had taken her face in his hands, told her "you look so pretty" and tried to kiss her.
Having allegedly "squared up" to the group of friends, Fitzpatrick went into a local taxi office and left the area but later surrendered himself to police custody where, during interviews, he denied all of the accusations.
Const. McIlwaine said police were objecting to bail amid fears that Fitzpatrick, a repeat sex offender who has multiple breaches of court orders, was likely to commit further offences, adding that his address, the Premiere Inn hotel on Waring Street in Belfast city centre, was only temporary and not suitable.
Defence solicitor Jim McGinnis conceded that Fitzpatrick was in the area at the time but "he was asking for directions to a taxi stand" and that throughout his police interviews, "he repeatedly denied, and still does, any assault of any nature".
He submitted that the hotel address was appropriate and that Fitzpatrick could be freed "perhaps on stricter conditions" but District Judge Greg McCourt revealed that just last week, Fitzpatrick had been handed a community service order so is potentially in breach of that.
"It concerns me greatly that he would reoffend while on bail so I have to refuse," said District Judge McCourt who remanded Fitzpatrick into custody and adjourned the case to February 11.
Sign Up To Our Newsletter