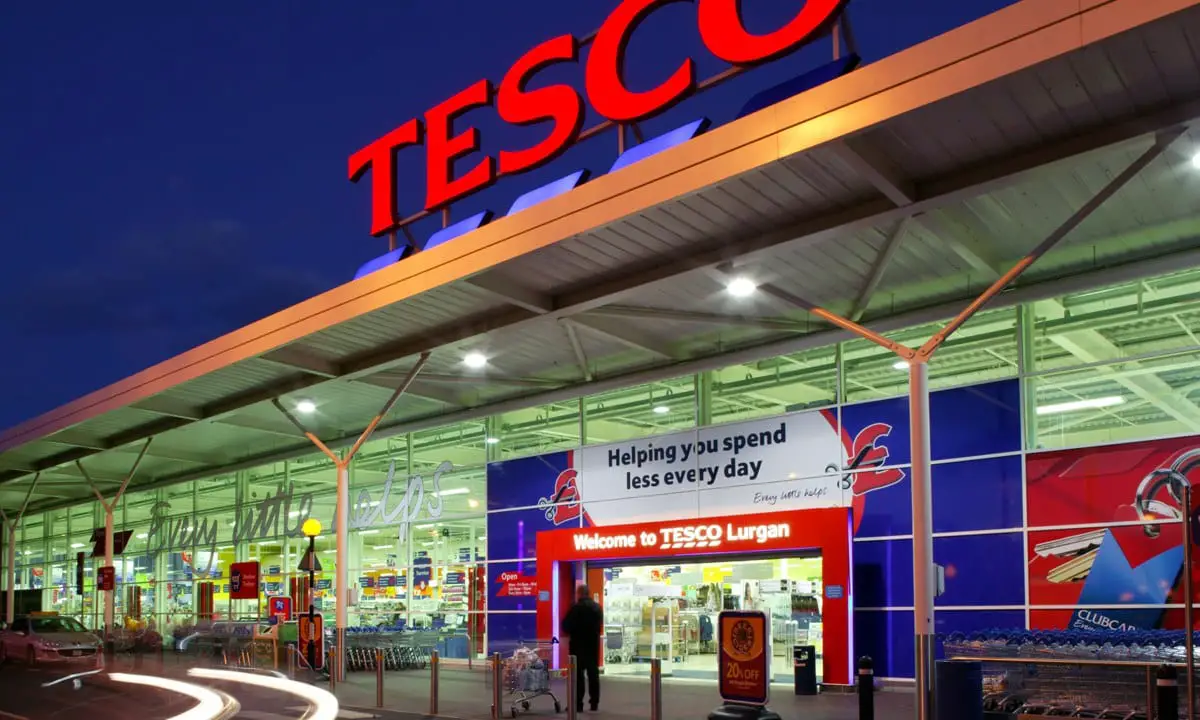 A man armed with a knife was foiled in his attempts to break into a Tesco store in Lurgan on Saturday night.
The man was hauled before magistrates this morning (Monday) on charges of aggravated burglary, threats to kill and possession of a knife.
ABC PSNI highlighted the case and praised the staff for keeping others safe as the man wielded the knife, threatening to kill people.
"Never bring a knife to a gun fight," read the post on the PSNI Craigavon Facebook page. "Especially if said fight is round the corner from a police station!
"On Saturday night, staff at Tescos moved quickly to get themselves out of harms way as a male armed with a knife broke into the store.
"Our guys arrived quickly, and after some gentle persuasion around his options and life choices, was handcuffed and arrested.
"The offences included aggravated burglary, threats to kill and possession of a knife.
"He was later charged and taken straight to court this morning.
"If you bring a knife onto the street, there's only one way that's going. If you're fortunate enough to do it when our ARVs are within striking distance, you'll at least have an option of being tasered.
"Failing that, you'll soon discover we don't take chances when it comes to knife crime. It's not big, it's not clever, and it puts you directly in harms way by significantly limiting our options."
The post went on to explain how the movies were a poor reflection of real life.
"We don't train to Jackie Chan it out of your hands, or turn our batons into boomerangs to knock it out of your hands. This is the real world.
"Great work by the staff at Tesco in keeping each other safe, and some superb and calm response from our night crews in taking a dangerous suspect off the streets."
Sign Up To Our Newsletter