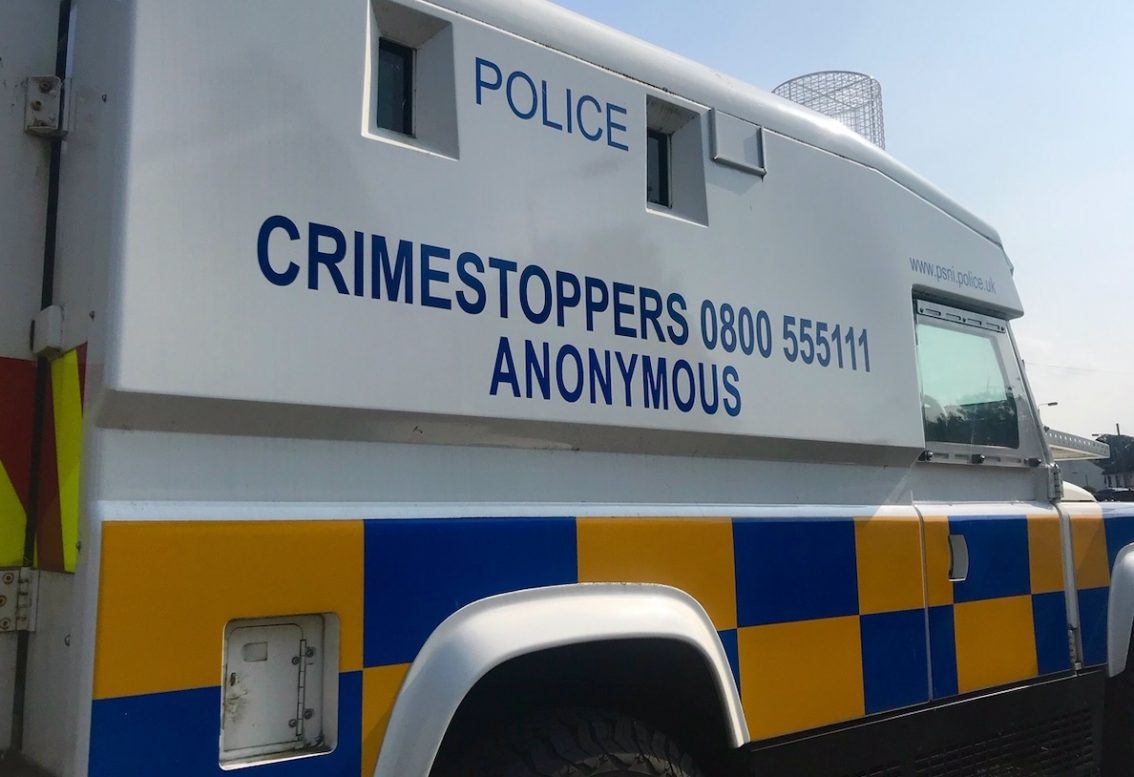 A Lurgan man who is accused of threatening to burn down a neighbour's home and assaulting a female police officer prior to arrest has been refused bail.
Court heard that the 37-year-old was also alleged to have banged on his neighbour's door and chanted "the wicked witch is dead".
Gerard Lavery, of Brownlow Terrace, pleaded not guilty to criminal damage, threats to damage property endangering life, threats to kill, resisting police, breach of a restraining order and assault on police at Craigavon Magistrates' Court on Friday, where he appeared via videolink from Magilligan.
Defence barrister John McCann informed that court that a bail application was being made with regards the defendant.
Opening the facts, the prosecution outlined that on September 7, at 5.40pm, police were contacted by the alleged injured party who accused Lavery of having damaged her front door.
In a statement, she alleged that at 2.30pm the defendant, who was a neighbour, had started banging on her door.
She further alleged Lavery had said he was going to "burn her out" and had started chanting "the wicked witch is dead".
The injured party also claimed the defendant had thrown liquid over her window and scratched her door.
Prosecution stated that police had observed baby carrots over a windowsill of the alleged injured party's property.
At 8.15pm, police arrested Lavery and he made no reply after caution.
As they attempted to get the defendant into a police vehicle, the court was told he allegedly became agitated and aggressive towards a female officer. It was further alleged that Lavery swung with his arms and legs eventually headbutting the officer on her left temple, before eventually being restrained using handcuffs and conveyed to Lurgan Custody Suite.
Prosecution stated a restraining order had been put in place at Craigavon Magistrates' Court on August 14 for a period of three years.
A constable told court bail was objected to as it was believed Lavery would continue to reoffend along with him having a relevant record with regards to assault on police and criminal damage.
Prosecution added it was feared that the defendant would interfere with witnesses as the alleged injured party was a neighbour.
Mr McCann stated: "The basis of the bail application is a change in circumstances. He was sentenced on September 11 to three months in custody and that is all but served.
"In the offences for which he was sentenced alcohol played a big part. He has now sobered up having spent a considerable amount of time in custody."
He continued: "He does have an address in Derrymacash with his mother, which is some distance away from the injured party in Lurgan.
"Mr Lavery does not drive or own a car so it would be difficult for him to get into Lurgan."
District Judge Paul Copeland stated: "I do not consider this application merited on this occasion. There is a prima facie breach of an existing order and a history of harassment of this injured party in this case."
Bail was refused and the case was adjourned until November 22 for a date to be fixed for contest.
Sign Up To Our Newsletter