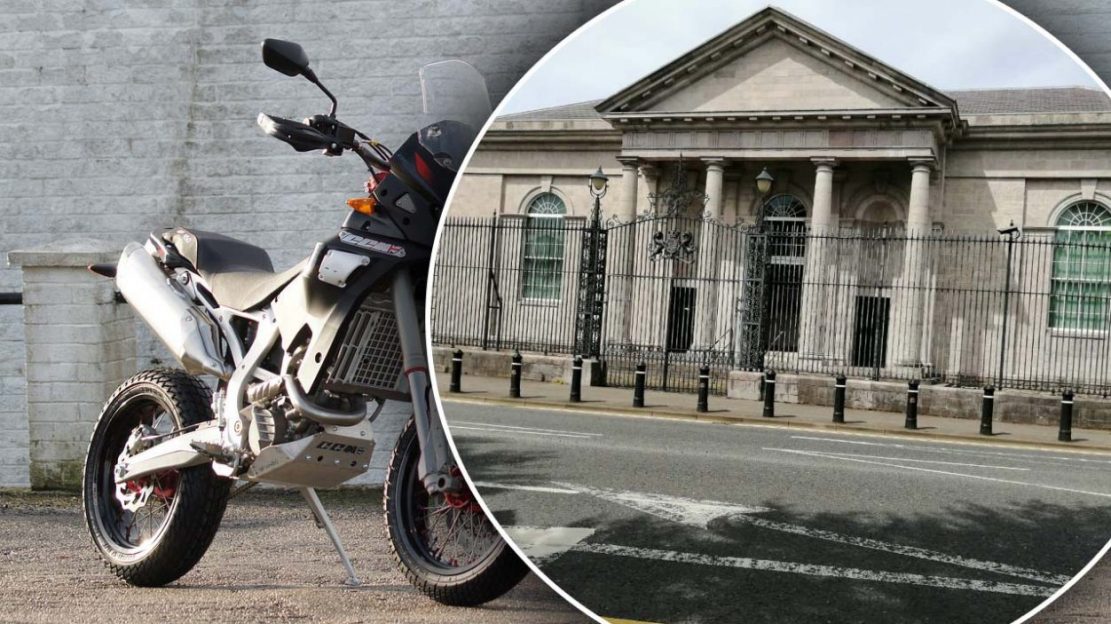 A Lurgan man allegedly spotted with a stolen scrambler days after being freed on bail has been re-released.
The district judge told the 22-year-old: "I must warn you that if you put one foot wrong you will be in custody until the conclusion of this case."
Jonathon Barton, of Ulster Street, appeared charged with handling stolen goods at Craigavon Magistrates' Court, via videolink from Maghaberry.
Defence counsel made it known that the case had been listed for the purpose of a bail application.
A constable outlined that on February 23, police received a report from the alleged injured party that their Kawasaki scrambler had been stolen from a secure yard on Kilmore Road, Lurgan.
An independent witness told police that same day they had allegedly seen the defendant pushing a scrambler at a service station on Francis Street, Lurgan.
Barton was subsequently arrested for the offence which is before the court.
The constable stated the defendant had 68 previous convictions, including one for robbery, one for handling stolen goods and two for theft.
This alleged offence occurred just days after Barton had been released on bail on February 21.
The constable said: "He has three pending matters, one similar offence and one from October which was a taking and driving away, allowing himself to be carried offences.
"He has had a period of no offending, but he also has a history of alcohol and substance misuse which most of his record is a result of."
Defence counsel stated that Barton's last dishonesty offence dated back to 2016 and that he had provided police with an alibi.
The constable commented told the court the alibi said they had not been with the defendant that day, but had seen him pass their grandmother's home but could not give a time for this.
She also voiced concerns as to whether Barton's mother, with whom he is to reside, would be able to "manage" him.
District Judge Steven Keown stated: "I am willing to grant bail due to his record. His last breach of bail was in 2017 and his last dishonesty offence was back in 2016.
"He has spent a week in custody and I hope this has got this out of his system. I must warn you that if you put one foot wrong you will be in custody until the conclusion of this case."
Barton was released on his own bail of £500, conditions included: a curfew between the hours of 10pm and 5am, he is not to enter Francis Street filling station or Kilmore Road, to sign with police three times a week, wear an electronic tag and refrain from taking either drugs or alcohol.
Sign Up To Our Newsletter