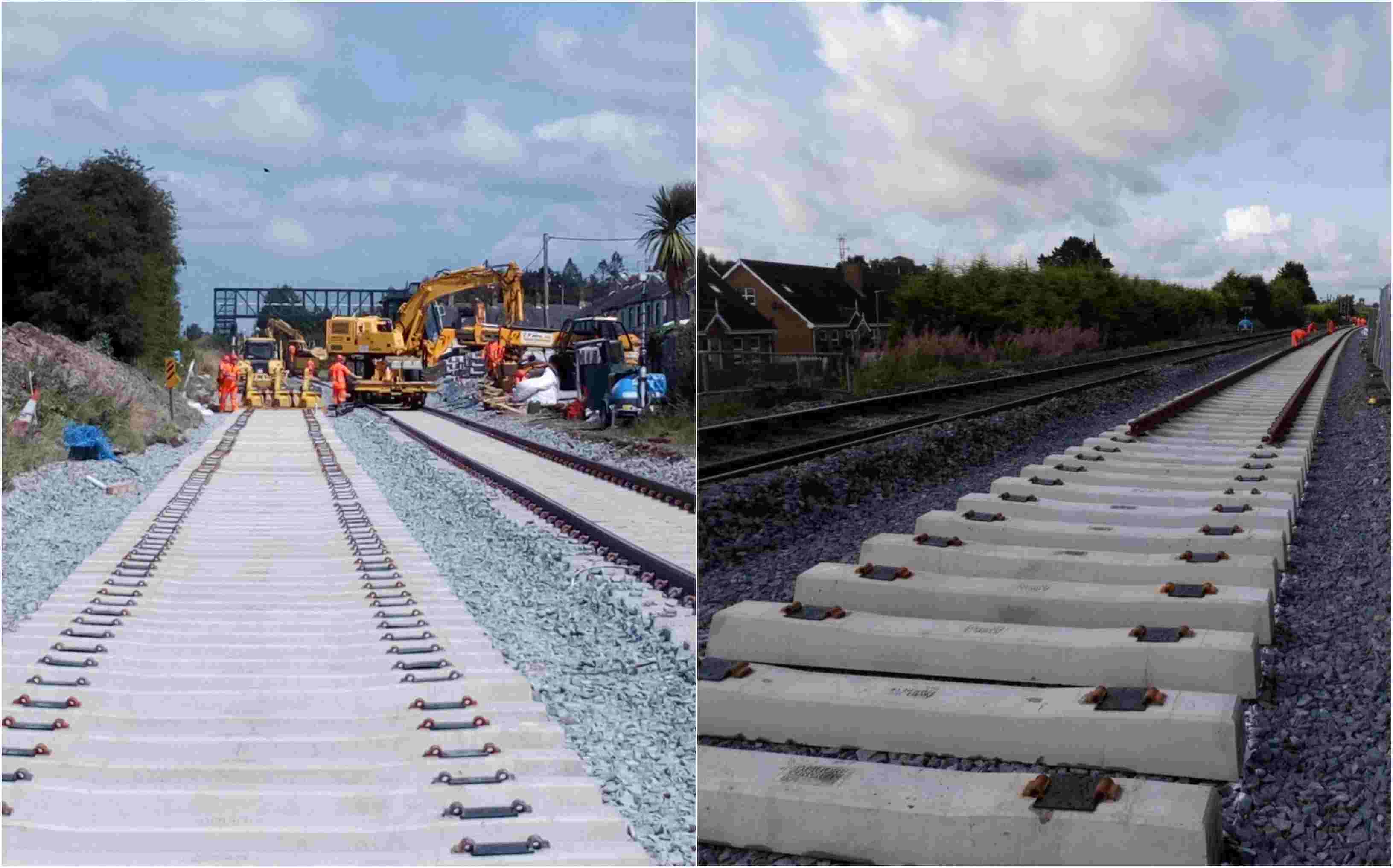 Work on the Lurgan Area Track Renewal project to relay 1.7km of track is over halfway complete, Translink has confirmed.
And the railway closure is on schedule to complete as planned on Friday, August 23, with the line reopening as planned the following day.
The work will mean a longer-term reduction in the level of maintenance required on the line at Lurgan.
Rolling road closures also remain in place in the Lurgan area to facilitate the work. The closure on Brownlow Terrace is now complete, with the following closures still in operation:
William Street – will re-open at 6am on Thursday 15th August following a night-time closure
Lake Street – will now re-open at midnight on Thursday 15th August.
Antrim Road – will now be closed between 00:01 on Thursday 15th August – 6am on Friday 23rd August.
Due to ground conditions in this area, it has been necessary to extend the Antrim Road closure by two days more than originally advertised.
Diversions will be signposted and alternative arrangements will be in place for pedestrians at all times.
Bus substitution services continue to operate, with local Enterprise passengers able to travel between Portadown and Dublin as normal.
NI Railways passengers can travel by bus substitutions between Portadown and Moira during peak times and between Portadown and Lisburn off-peak, with services calling at Moira, Loughview P&R, Lurgan and Portadown. Please allow extra time for your journey.
Translink is actively working to keep any disruption our works may cause to a minimum.
A Translink spokesperson said: "We continue to work closely with our contractor, and others in the locality, and thank everyone for their patience while we complete these major works."
Further details on these works can be found at www.translink.co.uk/latr or follow our social media channels.
Sign Up To Our Newsletter