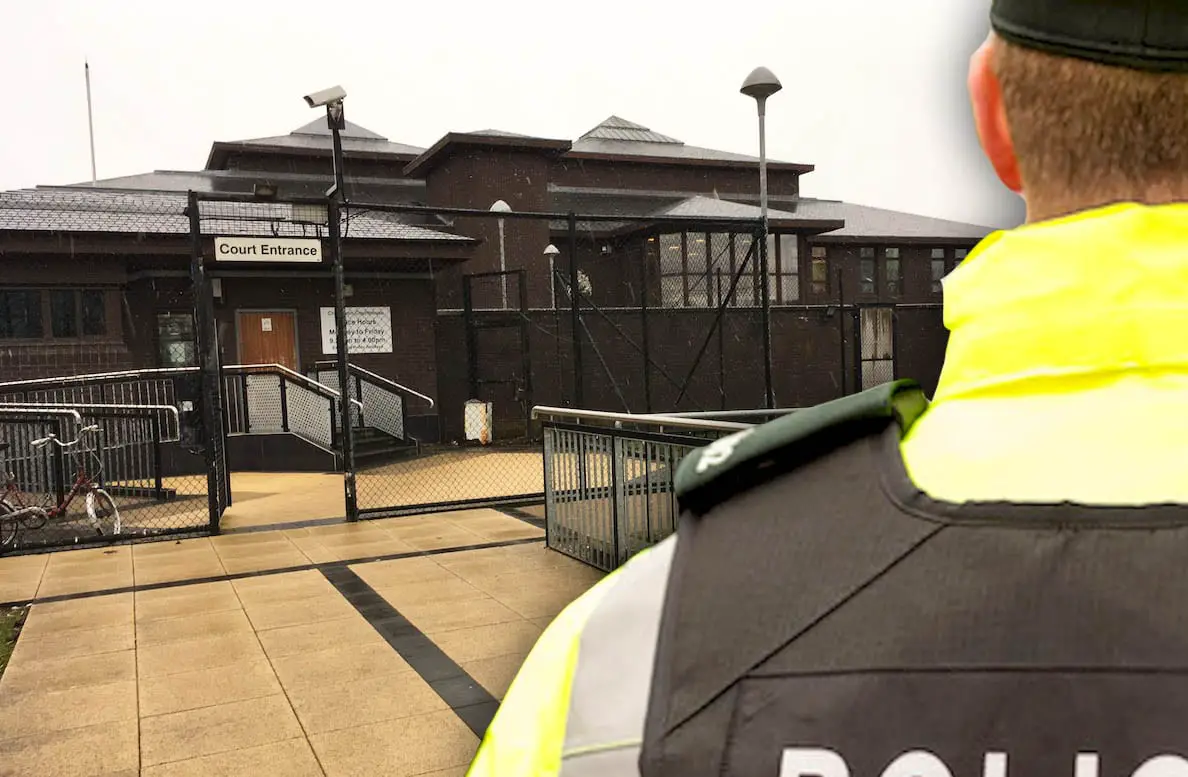 A Lurgan man accused of assaulting his son leaving him with a black eye has been granted bail but ordered to stay at least one mile away from the home of an independent witness.
The 41-year-old's barrister told court that her client's son would not be making a complaint in the case, with a constable commenting that police would rely on the evidence of a neighbour.
Neil Hull, of Orient Circle, appeared charged with one count of assault occasioning actual bodily harm at Craigavon Magistrates' Court on Friday, via videolink from Maghaberry.
Defence barrister Tara O'Neill outlined that her client wished to make an application for bail.
She told court that the alleged injured party in the case was Hull's son, who had not made a complaint.
Outlining the alleged background to the case, a constable stated that on February 11, at 5.25pm, police received a report of a domestic incident at an address on Orient Circle in Lurgan.
Upon arrival, officers observed a male, the defendant's son, with blood on his face, a black eye and a suspected broken nose.
He claimed that his father, Hull, had assaulted him and the defendant was subsequently arrested.
Objecting to Hull's release, the constable told court that no statement was forthcoming and police would be relying on the evidence of a neighbour. He stated there was a fear that Hull would interfere with this witness.
Further to this, the constable said police were concerned that the defendant would commit more offences given that this is alleged to have taken place whilst on bail.
He stated that it was a condition of Hull's bail not to be under the influence of  alcohol, however, upon his arrest he allegedly refused to provide a specimen of breath.
Asked about the independent witness, the constable stated she allegedly observed the defendant kicking his son "a couple of times to the face".
Deputy District Judge Greg McCourt commented that any address would need to be at least one mile away from that of the independent witness.
He stated: "This is a man with four assaults on police, three arsons, criminal damage four, he is a man who is prepared to be violent …..this does not endear him to me."
Hull was granted his own bail of £500 to an address approved by police to appear again on April 8.
Conditions of this included; to have no contact with the injured party or witness, not to be within one mile of the witness's home and not to be under the influence of alcohol in a public place.
Sign Up To Our Newsletter