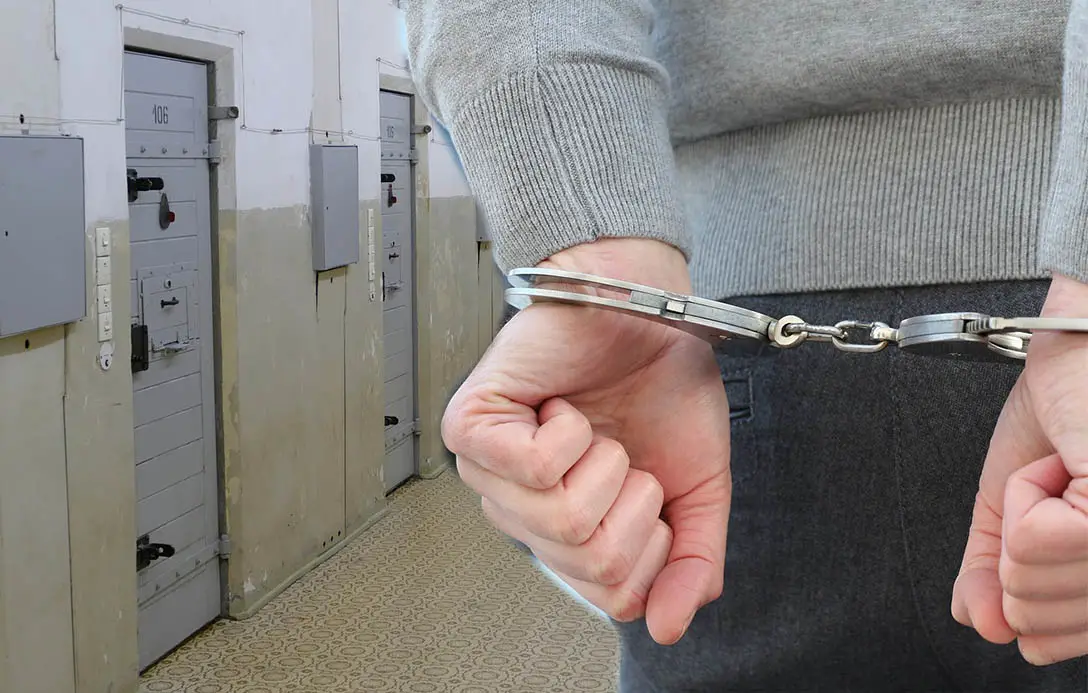 A Lurgan grandmother who showed "no remorse" for a nasty attack which left her victim with significant injuries has been sentenced to four months in prison.
The sentencing was handed down to 56-year-old Sharon Brenda Buick, of Victoria Street, at Craigavon Magistrates' Court on Wednesday, despite pleas from her defence solicitor, John Paul McCann, who said his client was "absolutely terrified" of serving time behind bars.
A prosecution solicitor told the court that on on March 16, 2021, at 12.40am, the injured party, who had a large bruise to her left cheek, swollen nose and blood coming from her mouth, called at Lurgan police station to report having been assaulted.
The victim then attended Craigavon Area Hospital where police took a statement from her.
She alleged that on March 15, at 8pm, she had been at Buick's address and asked if she could sleep in one of the beds there.
She stated that at 11pm the defendant came up the stairs, told her to get up and insulted her. She decided to leave the house at this point but she says the defendant pulled her by the hair, pushed her onto the ground and jumped on top of her, pinning her to the ground.
The injured party said she could not break free and Buick repeatedly punched her about the face with both hands for about 15 minutes.
During a police interview Buick claimed she had invited the injured party home after meeting her in the local Spar.
She further claimed that the injured party fell asleep on her sofa, so she allowed her to occupy a bed.
Buick then alleged the injured party came upstairs, poured herself a Barcardi, and then swiped at the defendant, who in turn swiped back with her right hand, however, she maintained only her fingers touched the head or neck. She denied assaulting her in any other way.
Mr McCann stated there were positives outlined in his client's pre-sentence report; that she has reduced her alcohol intake and that she is "no longer associating with negative peer groups".
He added: "Her life has been filled with tragedy and those have had a traumatic impact on her, which have contributed to her circumstances, and her misuse of alcohol."
Deputy District Judge Greg McCourt referenced a suspended sentence from Crown Court in January 2020.
"I'm asking for a chance," Mr McCann pleaded. "She's never had immediate custody and she's absolutely terrified of the prospect. I would be seeking a deferral – she knows it's last chance saloon.
"A custodial sentence would have a devastating impact on this lady; she could lose her home that she's had for the past 10 years and it would have a detrimental impact on her physical and mental health, as well as her relationship with her grandchildren to whom she is very close."
Judge McCann, in handing an immediate custodial sentence, remarked: "This is a nasty attack on this girl and the injuries are significant….you contested the case and let it proceed to the point you were convicted."
The judge also referenced a probation report, which suggested Buick had "no victim awareness", and showed "a lack of remorse" for her actions.
He continued: "I'm left with no choice but to imprison you now…you were given a chance in the Crown Court, where you were sentenced to two years and six months suspended for three years, which indicates there was a nasty serious wounding which occurred in August 2018.
"To protect the public..I have to sentence you to four months in prison, given the circumstances and background to this case."
Mr McCann indicated they were to appeal the sentence and Buick was released on £500 bail pending appeal.
Sign Up To Our Newsletter