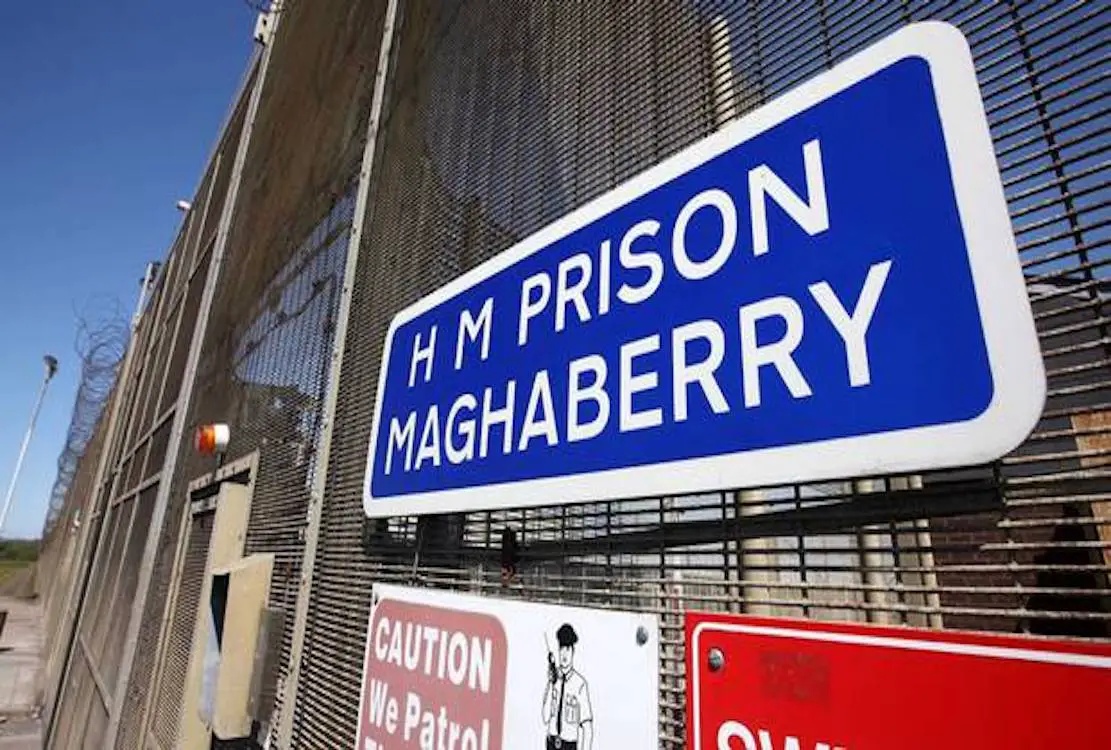 A Lurgan man is to serve eight months in prison for a litany of public order offences which occurred while under a suspended sentence imposed for similar offences.
The 26-year-old also breached bail whilst awaiting sentencing on these matters by cutting off his electronic tag and throwing it down the street.
Donald Fegan, of North Street, pleaded guilty to two counts of disorderly behaviour, assault on police and criminal damage at Craigavon Magistrates' Court on Friday.
These offences were accrued by the defendant over three separate incidents.
Prosecution outlined that at around 6.55pm on September 8, of last year, police received a report of a male in a blue top throwing Buckfast bottles at vehicles on Church Place in Lurgan.
The male had then walked along the road kicking cars as he went.
Officers located the defendant, who matched the description given, on Church Walk.
As police approached Fegan he shouted: "You are not f****** detaining me."
The defendant was subsequently arrested and made no comment during interview.
On January 27 of this year, at 7.30pm, police on patrol observed the defendant in the middle of the road on Church Place in Lurgan. They spoke to him before sending him on his way.
Around five minutes later, they were called to Lurgan Police Station regarding a disturbance at the security gate.
Fegan had been seen throwing himself and then police cones at the gate.
The police Land Rover pulled up outside the station and the defendant then threw a cone at the vehicle.
When an officer exited the vehicle, Fegan then aimed another at the constable.
The defendant was then verbally abusive as he was arrested and cautioned for the offences.
On September 27, at 11.20pm, G4S informed police that Fegan had breached the conditions of his bail.
The following day officers attended the defendant's address and confirmed that he was present there.
Fegan was arrested and taken to hospital for assessment at 6.10pm, when it was found that he was not wearing his electronic tag.
The defendant was subsequently arrested for the offence of criminal damage.
During interview, Fegan told police he cut the tag off and threw it down the street.
Defence barrister Aaron Thompson stated: "Mr Fegan is in an extremely difficult situation as some of these are deferred sentencing exercises, although part of this time was spent on remand.
"He is due to start drug and alcohol counselling. He has been attending probation and he even changed his bail address to return to his father's home as he was finding it hard to stay off the drink."
He continued: "Other than immediate custody, the only thing I can ask for now is further time for him to engage with these services."
District Judge Bernie Kelly said: "In March he appeared in court with a pre-sentence report in danger of immediate custody as he was in breach of a suspended sentence for similar offences in December.
"You applied for a deferral then, and here he is."
She continued: "I gave Mr Fegan a chance in March, one of the things I asked of him was to behave and not give police reason to speak to him."
Fegan was sentenced to six months in prison for the offences, a further two months were invoked from his suspended sentence making a total time to be served of eight months.
Sign Up To Our Newsletter