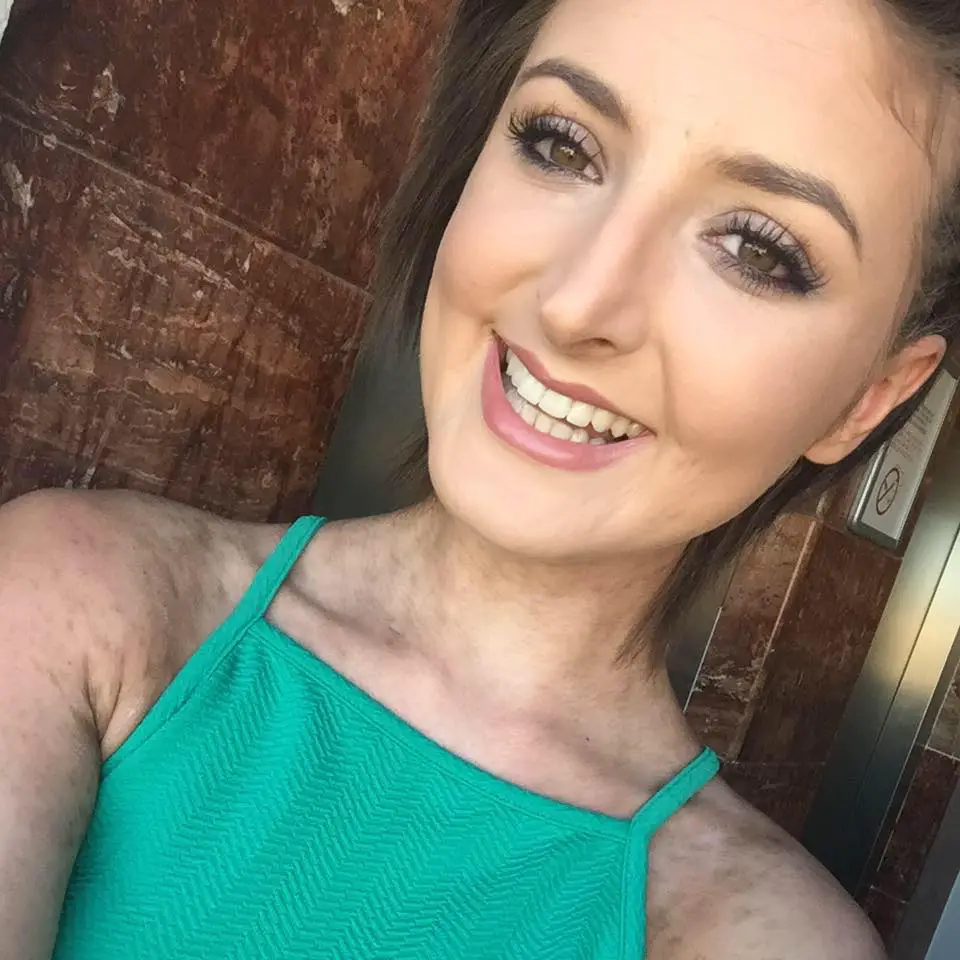 A young County Armagh woman – who was diagnosed with leukaemia the day before she was due to sit her GCSE exams – has encouraged others not to give up hope.
Amy Uprichard, 20, is now in remisison, and has been for the past two-and-a-half years.
And she believes that staying positive is a big part of the battle.
The courageous young Lurgan lady has been reaching out to help others who may be going through the same thing and feel the need to talk to someone who will understand.
She has even been posting an online blog to keep people informed of her experiences, and has bravely revealed her innermost thoughts, of what she felt like when learning of the diagnosis, right through treatments and to where she is today.
Amy told Armagh I : "I had only just turned 16 when I was initially diagnosed. For me sharing my story is extremely important and something I feel very strongly about doing because, as I had mentioned in my posts, when I was diagnosed I had to ask what leukaemia was.
"I don't feel that there is enough awareness about it."
Amy's diagnosis came the day before her GCSE exams were due to start.
"I woke up, absolutely exhausted with absolutely no energy to even lift myself out of my bed," she explained. "I struggled so much and could barely stand that my mum decided to take me to the hospital, as she knew there was no way I could sit exams the way I was.
"We thought that my recent diagnosis of iron deficient anaemia was the problem and I needed a higher dose of tablets. Little did we know that, that day would turn everything upside down."
After a bone marrow test, the doctor confirmed the worst news – Amy had Acute Myeloid Leukaemia.
She was transferred the following day to Belfast City Hospital, where she was determined to maintain a normal life, completing her GCSEs in hospital and continuing to practice her dance.
Amy underwent chemo over a period of six months, and also had to have stem cell transplant.
She has remained positive throughout and that comes through in her blog, where her words are delivered with a humour and a positivity that would put most to shame.
Amy says she got the news in February 2015 – 100 days after her stem cell transplant – that she was in remission.
Yet she tells Armagh I she cannot ever take anything for granted.
"I have been told that I will never hear the words 'you're all clear' due to leukaemia being unpredictable," she explained. "But I am now two-and-a-half years cancer-free and everything is looking very positive.
"I am still facing a lot of side effects from the transplant… I took graft vs host disease – where my new stem cells attack my body as it does not recognise it as its own – so at the moment it is affecting my muscles and joints which I am getting a lot of different treatments for, but I am feeling extremely well otherwise and can't complain.
"I am feeling great to be honest!"
Amy feels that maintaining a positive outlook is essential.
She added: "When I was going through treatment I had been told only the bad side of things. Everything was viewed to be a very scary, horrible experience, but there are many positives that you can take from going through something like I did, and you can live life as normal as possible if you stay positive.
"I hope that from my blog and sharing my story that it helps people facing challenges to stay positive, stay strong, keep fighting and to never give up – and, of course, to keep smiling, as attitude is half the battle!
"My motto was and still is 'let your smile change the world, don't let the world change your smile'!"
Amy's blog is helping many others come to terms with what they are going through and they in turn are helping Amy as she continues to visit her consultant and medical team at least every two weeks.
"I have a lot of cancer patients messaging me and it's great being able to support others in the same situation, sharing advice and tips is great, " she said. "We all help and support each other.
"It has been a very interesting journey, a long one too as it is still continuing, but it's all worth it!"
Amy's attitude is perhaps best summed up in one line which she has borrowed from Vivian Green and anyone – regardless of circumstance – would do well to think about and adopt.
"Life's not about waiting for the storm to pass, it's about learning to dance in the rain."
Best of luck to Amy – a remarkable young lady and a shining example to us all!
Visit Amy's Blog on Facebook to keep up to date.
Sign Up To Our Newsletter