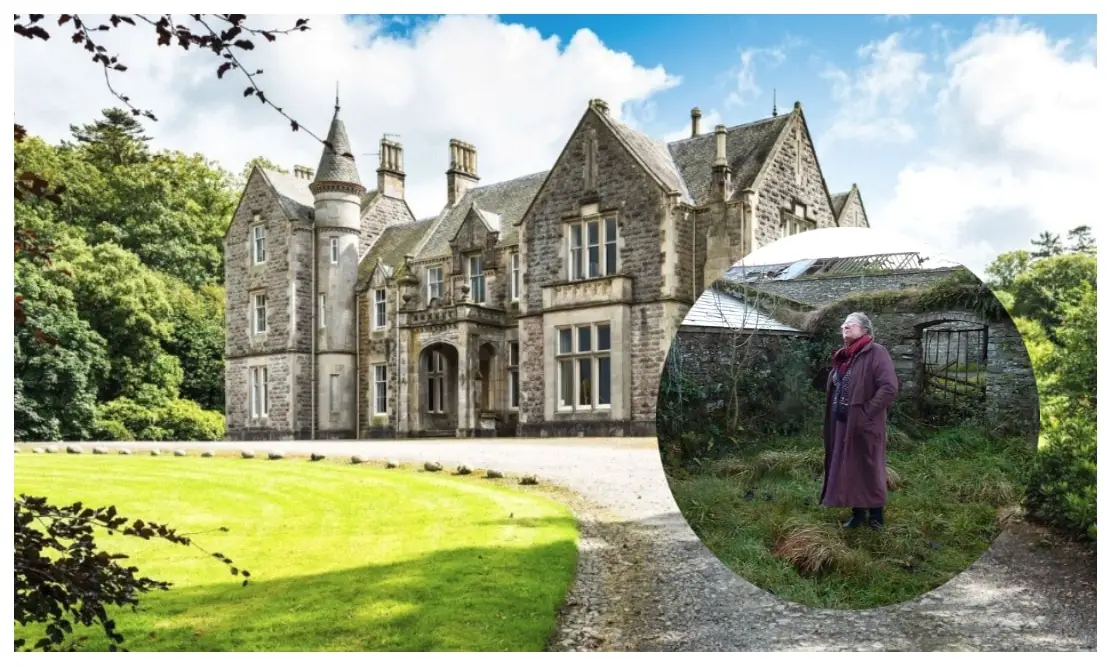 The funeral for the former owner of the historic Gilford Castle will take place later today (Tuesday).
Christine Mary Arnott Wright passed away on August 12, 2022. She was 81 years old.
Commenting on social media at the weekend, friend and writer Sharon Oddie Brown confirmed: "Today, in the early hours of the morning, Christine Wright (1941-2022) died from complications following a second major stroke".
Re-counting how on, her first visit to Gilford Castle in 2003, Christine gave her "free rein to explore every nook and cranny. Look in whatever drawer you want, copy what you like, use what you find."
"Because of the impacts of Covid on travel, Christine and I hadn't been able to visit every year as we had done for the past two decades. This past spring, even our regular telephone conversations had become impossible."
The Wright family have connections to Gilford Castle dating back to 1914.
Mrs Wright, who with her late husband, former wing-commander with the Royal Air Force Michael, had owned the magnificent estate which comprises of 207 acres of land on the border between Counties Down and Armagh.
Mrs Wright, who was also a former Chairperson of Banbridge Arts Committee was well known and respected by her peers across the wider arts society and was a well known local artist who used the Castle for art exhibitions and other events during her tenure.
Gilford Castle had been home to the Wright family since it was bought in 1914 by James F Wright, the grandfather of Christine's late husband, Michael.
Gilford Castle had been un-occupied for a number of years prior to its sale in February 2022 after being placed on the market for sale four years previous with an asking price in the region of £2.3 million.
Following the sale of the mansion, Armagh I revealed plans to lovingly restore the Castle following an application by Adrienne and Robert Moffett, of Derrynoose Road.
An online death notice described her as a "dearly loved wife of the late Michael, devoted Mum, dearest Yaya to her grandchildren".
A Funeral service will take place today (Wednesday) in All Saints Parish Church Tullylish at 3pm.
Donations are for Chest, Heart & Stroke in lieu of flowers.
Those attending are asked to "wear a colourful flower to celebrate her life".
Inset image courtesy of The Silver Bowl.
Sign Up To Our Newsletter