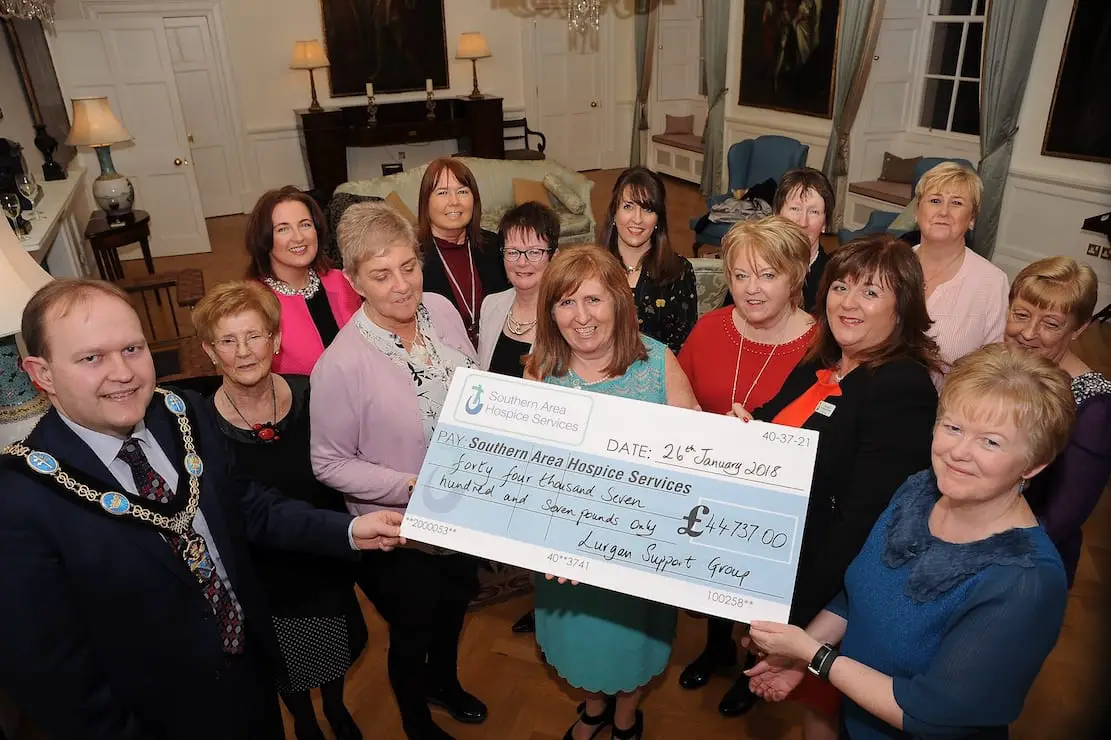 Lord Mayor of Armagh City, Banbridge and Craigavon Borough Council, Alderman Gareth Wilson has hosted a special reception for the Friends of the Southern Area Hospice Lurgan Support Group.
The group of ladies have raised over £600,000 since commencing their work in 2000 and meet regularly to plan and run their very well supported fund raising initiatives.
The Lord Mayor stated: "When I first learned of the achievements of this amazing group late last year, I was insistent that as a council we recognise their dedication and selfless volunteering in fund raising for the Southern Area Hospice."
He added: "It was great to welcome Deirdre Breen and her friends to the Palace to commend them on their amazing fund raising of over £600,000 in the past 18 years and also congratulate them on raising almost £45,000 in 2017 alone.
"Fund raising coordinators from the Hospice, including Chief Executive Liz Cuddy, joined us on the night and having visited the Hospice last year as Lord Mayor and met many of the staff and spent time with patients, there is no doubting the huge contribution made to the lives of so many people at the Southern Area Hospice.
"Deirdre and her friends deserve immense credit for their tireless efforts down trough the years and clearly they get so much out of their volunteering and fund raising.
"The Hospice relies so heavily on charitable giving and that is why this team of fund raisers stand out in our Borough. Well done to them all."
Sign Up To Our Newsletter