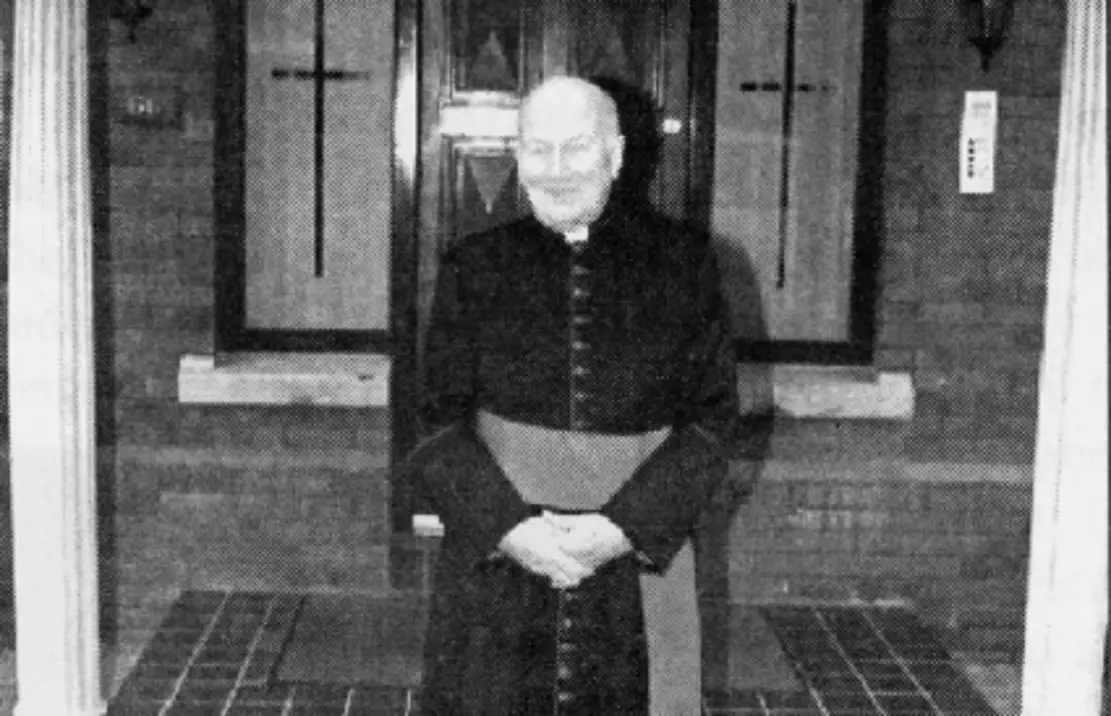 Tributes have poured in following the passing of well-known Lurgan priest Monsignor Arthur Byrne on Sunday.
The Very Reverend Dean Arthur Byrne – who served as the parish priest at St Peter's in the town from 1992 to 2002 – passed away peacefully at Craigavon Area Hospital.
According to local historian Frank McCorry, Dean Byrne's ten years in the church were marked by the "modernising of parish structures, full support for all Church-related organisations in the parish, the necessary expansion of an already large St. Colman's Cemetery, and leadership in a variety of devotional practices which once again became an integral part of parish life."
St Peter's & St Paul's Parishes, Lurgan, paid tribute to the former curate online.
In a Facebook post they said: "We are saddened to learn of the death of our former parish priest of Saint Peter's, Msgr Arthur Byrne, this morning.
"As Parish Priest from 1992–2002, he would have prayed and preached often on the words of Jesus from today's gospel: "I am the resurrection and life. Whoever lives and believes in me will never die." Requiescat in pace."
Also paying tribute to Dean Byrne on social media was the Dromore Diocesan Historical Society (Seanchas Dhroim Mór), of which Dean Byrne was a life long member.
They said: "Our Society would like to pass on our condolences to the family of our life long member and one of our longest, as well as enthusiastic supporters. Very Reverend Dean Arthur Byrne."
According to a death notice, Dean Byrne was the dearly beloved son of the late Thomas and Barbara Byrne, of Caster Bay Road Lurgan, and the much loved brother of Moya McVeigh, Edith O' Neill and the late Edna Downing.
His remains will repose at the residence of his nephew, John Downing, of 37 Leansmount Road, Lurgan, BT67 0AQ, today (Monday) until removal on Tuesday, with his remains to arrive at St Peter's Church at 6:30pm, prior to Parish Evening Mass at 7pm.
Following this, mourners will have the opportunity to pay their respects to Dean Byrne until night prayer at 9pm, before Requiem Mass – which can be viewed on St Peter's Church webcam – which will be celebrated at 1pm on Wednesday.
Dean Byrne's remains will be interred afterwards in St Colman's Cemetery.
His death is very deeply regretted by his loving sisters, nephews, nieces and family circle. Also by Archbishop Eamon Martin, Bishop John McAreavey, Priests and Religious of the Diocese of Dromore.
Sign Up To Our Newsletter