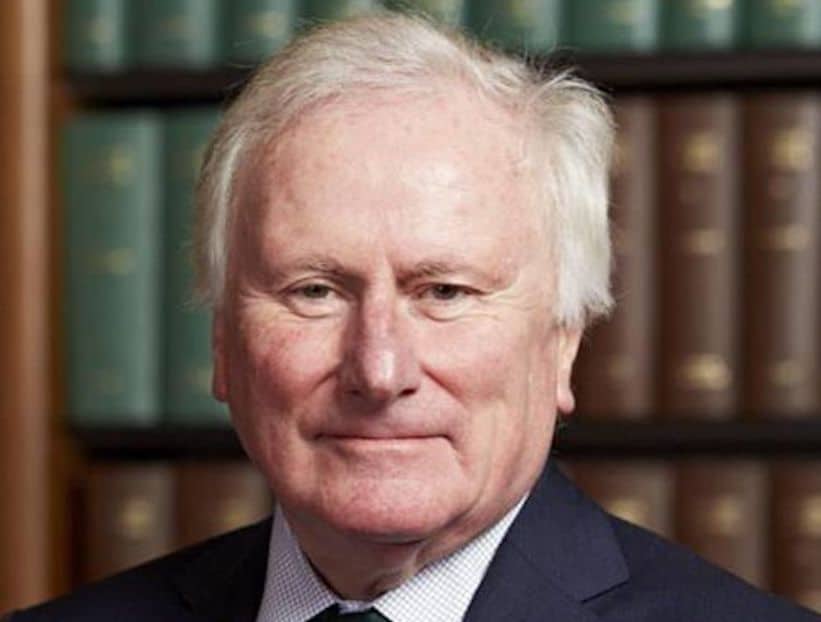 The former Lord Chief Justice for Northern Ireland, Sir Brian Kerr, has died.
The news of the Lurgan man's death was relayed to Craigavon Crown Court, as well as Armagh Magistrates' Court, on Tuesday morning.
It is understood Sir Brian passed away suddenly in the early hours of this morning.
Sir Brian took the title of Baron Kerr of Tonaghmore when he was appointed to the Supreme Court in 2009.
He retired as a justice in September 2020 after a distinguished career which culminated 11 years sitting in the UK Supreme Court.
He was the first justice of the Supreme Court to come from Northern Ireland.
He served as Lord Chief Justice of Northern Ireland from 2004 to 2009 and joined the Privy Council in 2004.
Lord Kerr was educated at St Colman's College, Newry and read law at Queen's University, Belfast.  He was called to the Bar of Northern Ireland in 1970 and to the Bar of England and Wales at Gray's Inn in 1974.
He served as Junior Crown Counsel from 1978 to 1983, at which point he took silk and served as Senior Crown Counsel from 1988 to 1993. In 1993 he was appointed a Judge of the High Court of Northern Ireland and was knighted. He was Commercial Judge, Northern Ireland from 1995 to 1999.
Lord Kerr has many duties and interests away from the bench. He is a regular speaker at various British and Irish universities, and has been chairman of the Northern Ireland Mental Health Commission, chairman of the Distinction and Meritorious Service Awards Committee for Northern Ireland, a member of the Judicial Studies Board for Northern Ireland and a member of the Franco-British Judicial Co-operation Committee.
In 1999, he was an Eisenhower Exchange Fellow, travelling extensively in the United States and studying the administration of justice and court practice in America, including a wide-ranging study of various species of ADR in a number of states. Between 2014 and 2020 Lord Kerr was President of the Expert Witness Institute.
In addition to Lord Kerr's numerous committee positions, in 2009 he received an honorary doctorate from Queen's University at the Belfast School of Law.  He was also awarded an honorary doctorate by the University of Ulster in 2014.
Sign Up To Our Newsletter