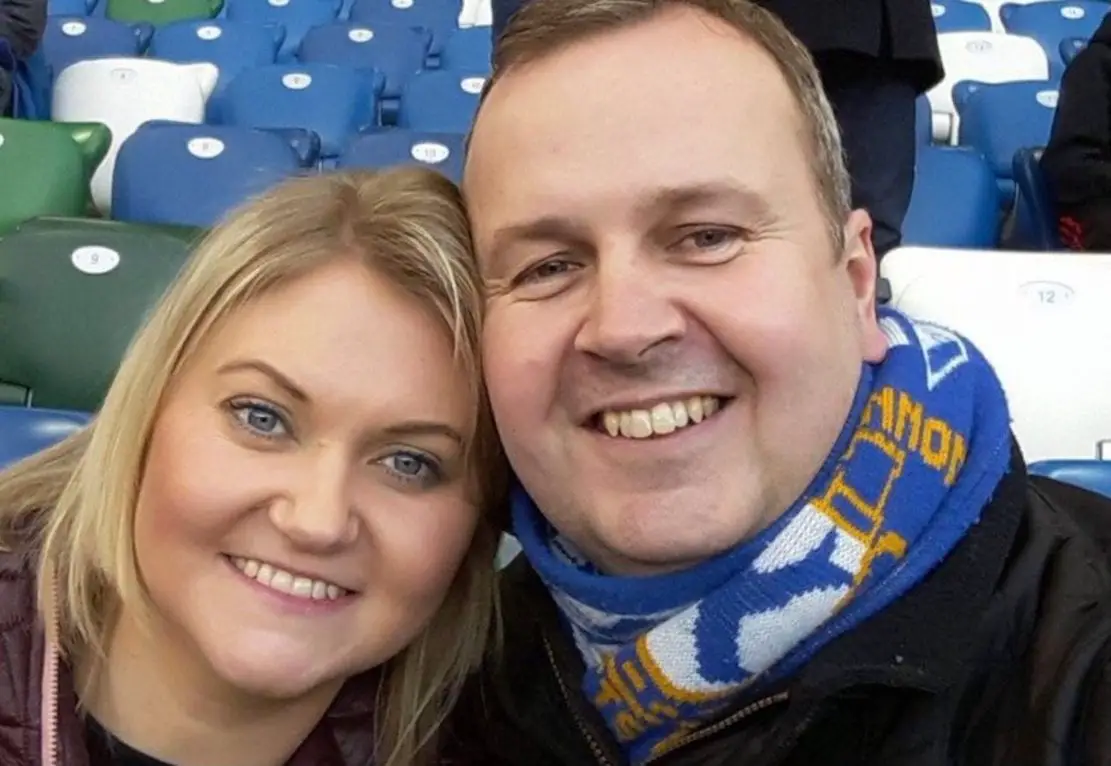 Mourners at the funeral of Barrie Meneely, who died after a road traffic collision near Loughgall on Friday, have heard him described as someone who brought "humour, fun and friendship wherever he went".
The 44-year-old, of The Hollows in Lurgan, was originally from Co Tyrone.
He had been a huge fan of Dungannon Swifts Football Club.
Swifts' manager Rodney McAree helped carry Mr Meneely's coffin as the funeral of the popular father-of-three was held in Moygashel on Tuesday afternoon.
He had been riding motorcycle which was involved in a collision at the junction of the Lissheffield Road and Red Lion Road, Loughgall, on Friday morning. No other vehicle was involved.
St Elizabeth's Church was filled to overflowing as the Archdeacon of Ardboe, the Ven Andrew Forster, said they had come together to grieve.
"Often the more tragic and sudden the death the greater the grief because we are not ready to let go," he told family and friends. "That grief is so poignant because Barrie had so much of his life to live.
"He had given so much love and care to his family, had brought humour and fun and friendship wherever he went and there would have been so much more of it if it were not for this tragedy.".
Archdeacon Forster said Mr Meneely was someone who had "made the world a happier place".
"He was a big personality," he added, "with a big heart.
"He could light up a room and bring smiles and laughter to any situation.
"At the very heart of this man was his love for his family."
Mr Meneely, who had worked with the Southern Health Trust in Craigavon, was laid to rest at Cottagequinn Cemetery, in nearby Dungannon.
To his wife, Emma, children, Alex, Charlotte and Alfie, parents Johnny and Noeleen, sister Toni, and the wider family circle, we offer deepest sympathy on your tragic loss.
Sign Up To Our Newsletter