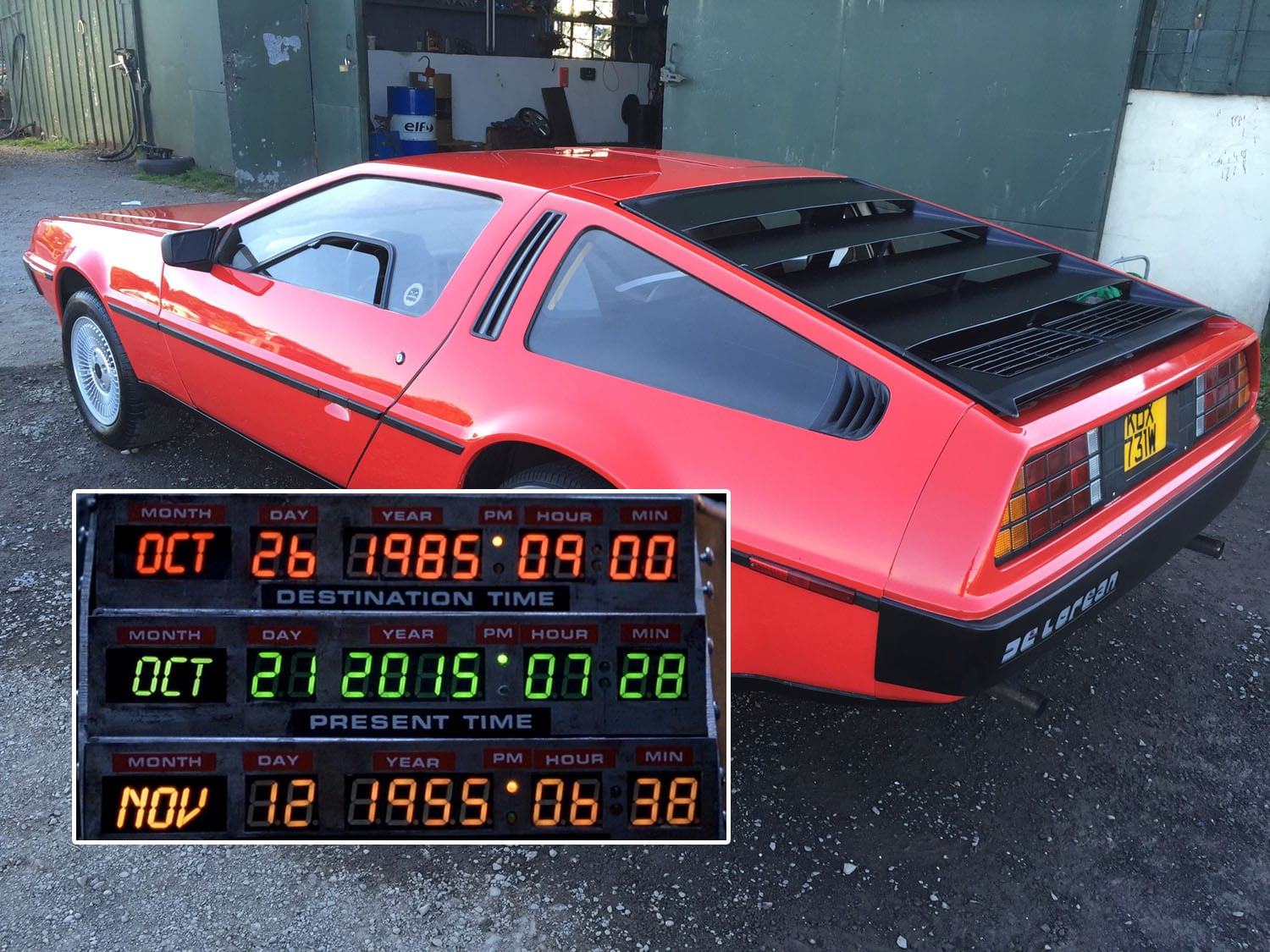 Precisely 7.28am tomorrow morning (Wednesday, October 21) is the date and time Marty and Doc crashed the future in the second of the three Back to the Future movies.
They did it travelling in their 1981 DeLorean – a US sports car manufactured by John DeLorean's DeLorean Motor Company between 1981-83.
Unfortunately we don't have our self-drying jackets or self-buckling Nikes… and we still need our roads too.
However, instead of going to the future, how would you like a little bit of the past?
One county Armagh man is selling a limited edition 1981 DeLorean – made famous by the Hollywood trilogy – with just 28,000 miles on the clock.
Alastair Matthews, from Moira, has owned the red DeLorean for the best part of 14 years but has decided its future lies with a new owner.
Alastair told Armagh I the car "hasn't been out as much as I would like and having two young children is not really conducive to it being a family car".
The car was shipped over to Northern Ireland from the US in 2001 where it has remained since.
It is on the market for a cool £25,000. Click the link to find out more.
The second instalment of Back To The Future was released in November 1989. It has 2015 a little ahead of its time but it wasn't all the inaccurate. Here's a clip from the movie…
Sign Up To Our Newsletter