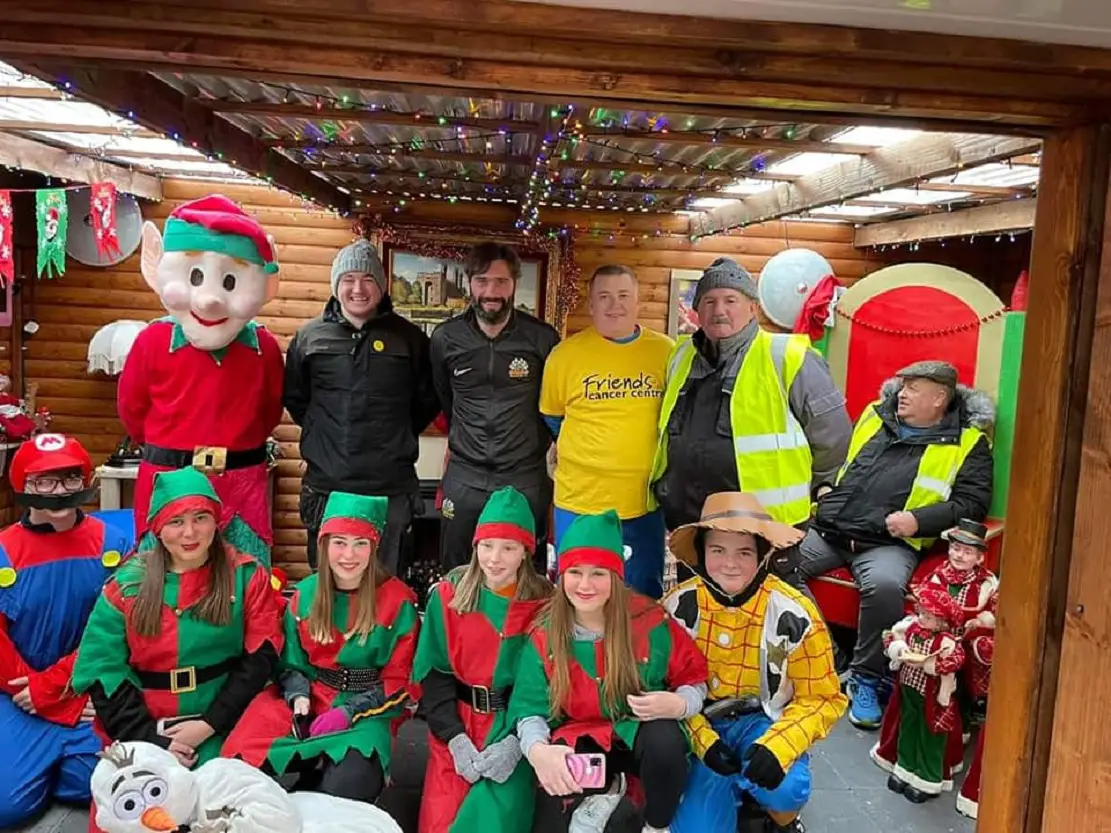 Now a true sign that the season is upon us for the people of Lurgan, Santa's Grotto in Kilwilke opened up last weekend with some very important visitors.
Started in 2018 by local resident Conor Thompson, the first two years of donations have gone to PIPS Upper Bann, a local charity which offers help to those with suicidal thoughts, mental health and family bereavement.
A massive success since its inception, the event just seems to be getting bigger and bigger but this is down to the hard work of local residents.
The sleigh, train, Santa's log cabin along with Mr & Mrs Clause's chairs have all been made and  hand crafted by Conor himself.
Speaking to Armagh I, Conor said: "The community spirit is absolutely buzzing. We want this to be a complete cross-community event for everyone to enjoy."
Also in attendance at the grand opening of the Grotto this year was Glenavon Manager Gary Hamilton and Paula Magill of the President of Lurgan Rugby Football and Cricket Club.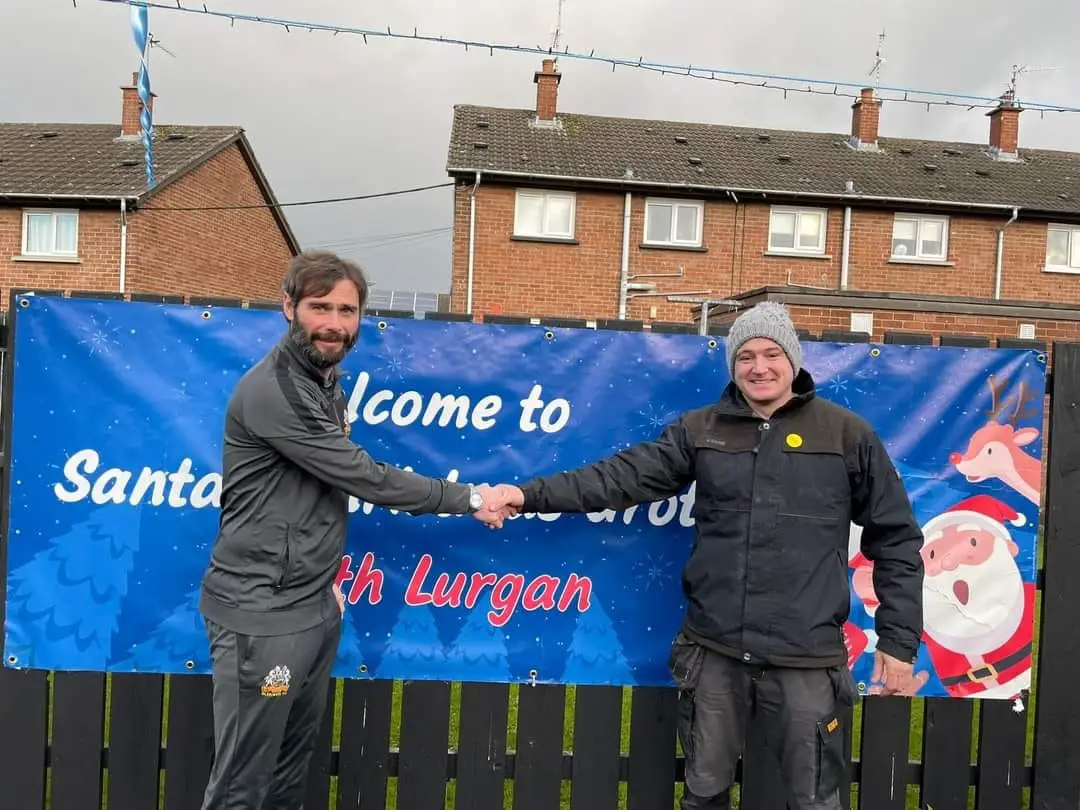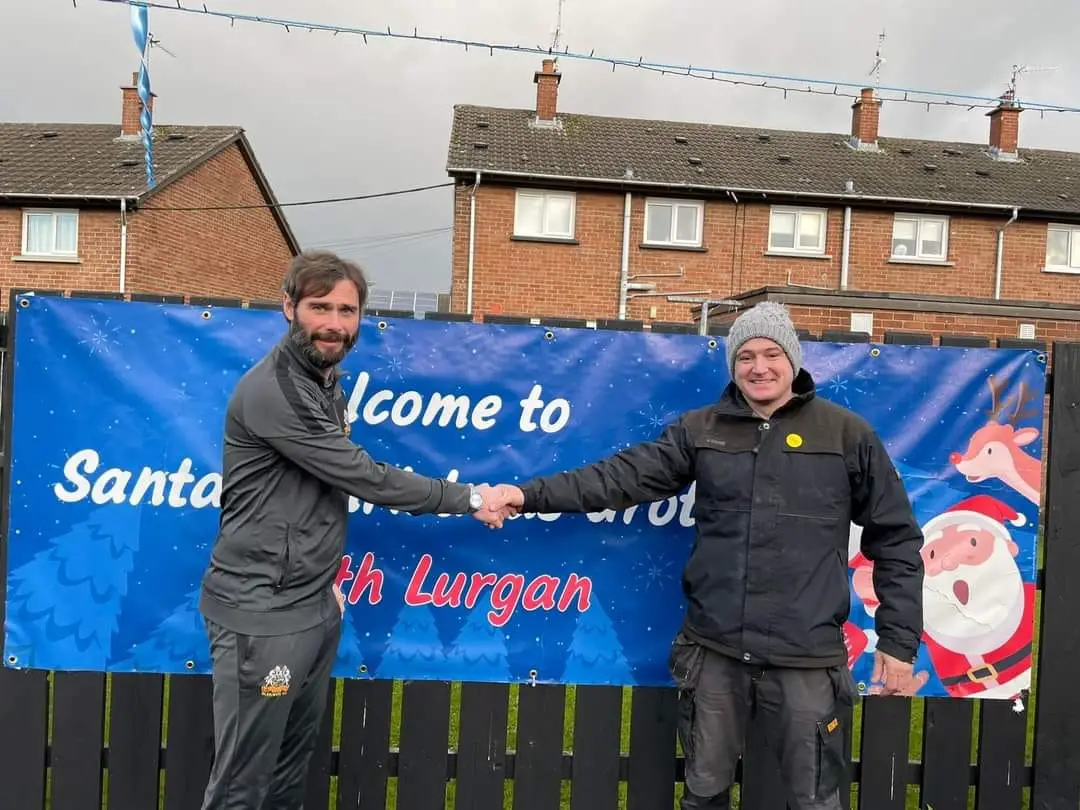 Conor said: "This was a huge step forward and a great outlook for all the communities that Santa's Grotto is for everyone here in North Lurgan to enjoy.
"As we walked through the estate, we were able to see kids in football shirts with emblems not normally seen in Kilwilke, which was a great thing to see."
This year's donations will be going to Friends of The Cancer Centre.
And explaining the choice, Conor said: "This is another charity that is very close to people's hearts within our communities and we wish to give back to those that help so many people day and daily in our areas. "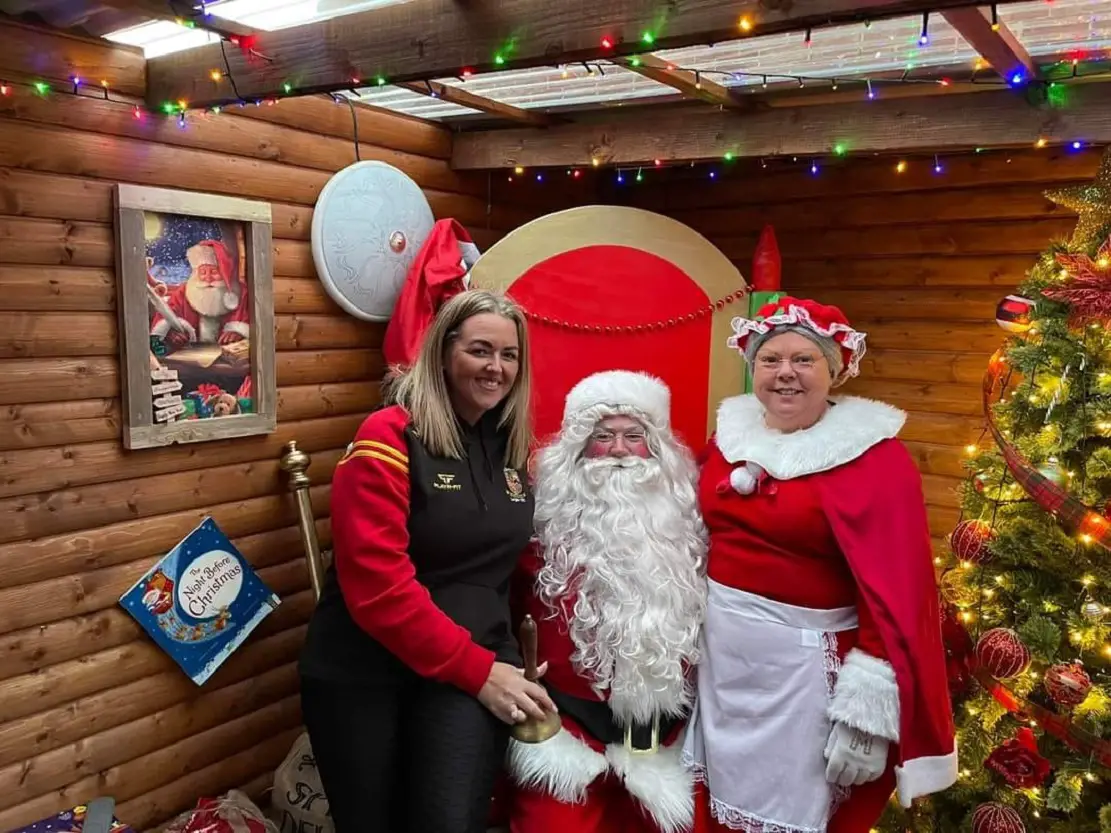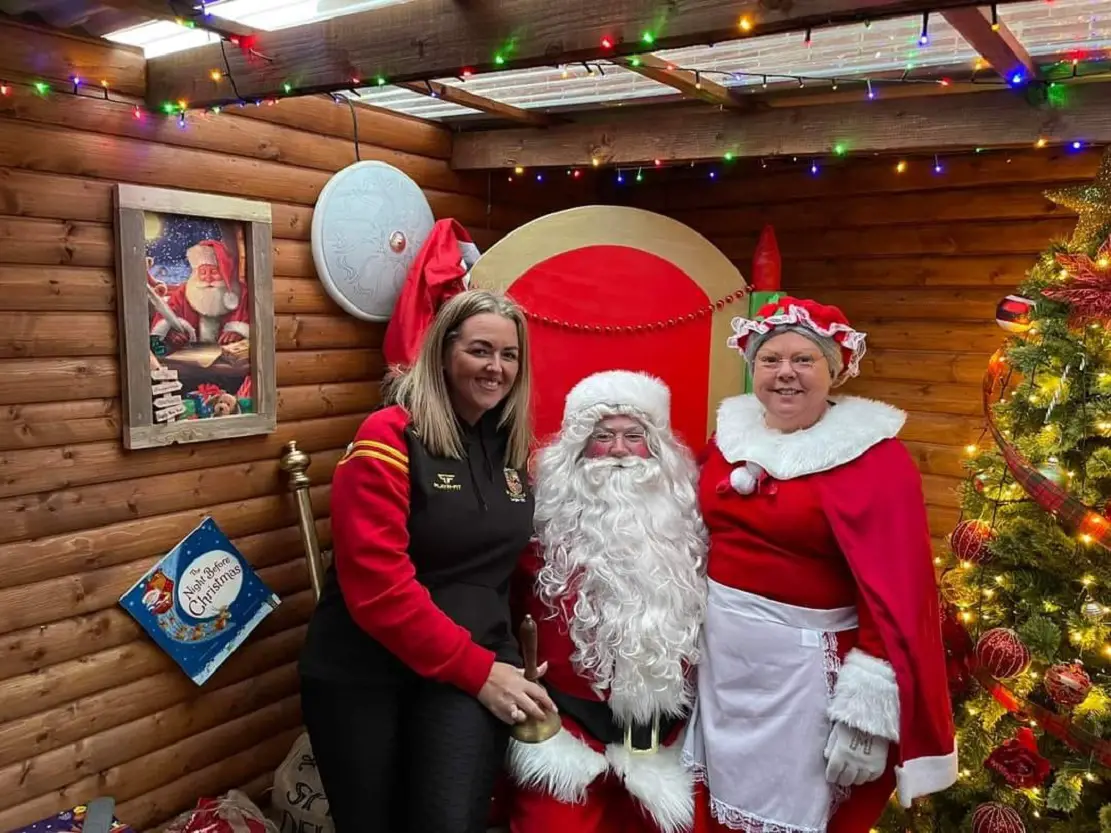 Santa's Grotto will be on every evening, from 6pm to 8pm, up until December 19.
December 12 and 15, from 6pm to 8pm, will only be open for children with additional needs that need quiet time. Every other evening except these two will be open fully to the public.
To find out more check out the Facebook page.
Sign Up To Our Newsletter