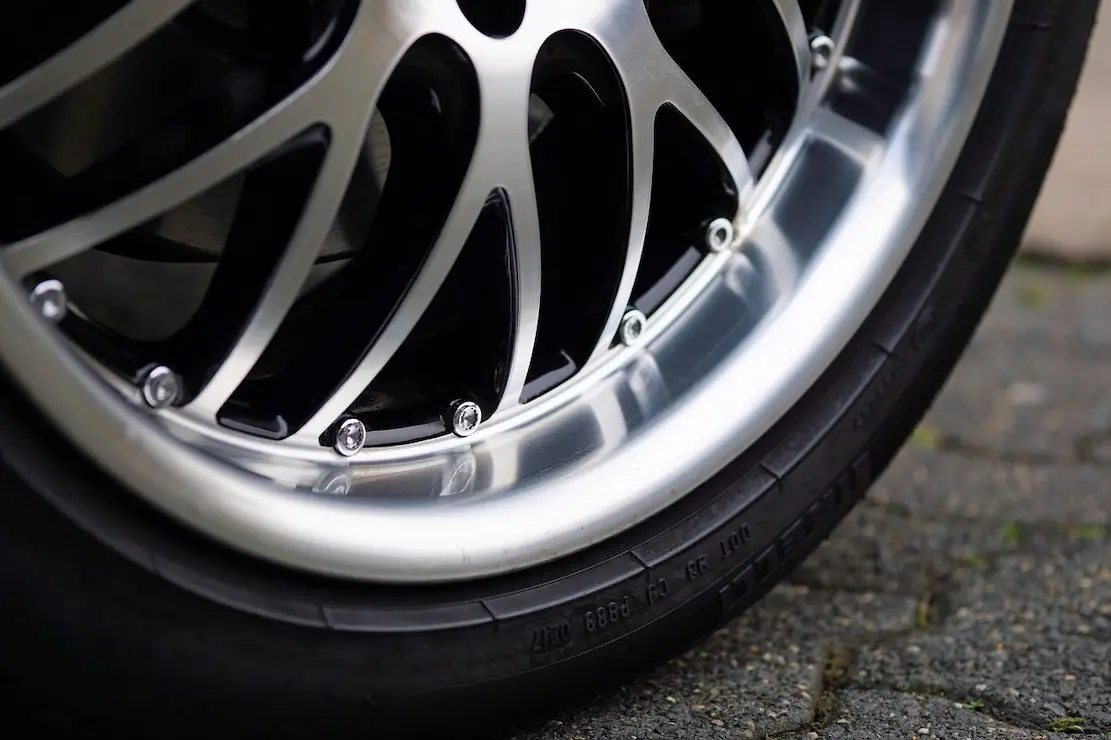 A Co. Armagh woman who caught on to a scammer trying targeted her via Gumtree is warning people to be vigilant when selling items online.
In the modern day, the use of of online platforms like Gumtree and Facebook Marketplace to earn a bit of extra cash is commonplace, but scammers are always looking for ways to capitalise on this.
Lucille Conway, of Maghery, is one such seller and she was preyed upon when she posted a set of alloy wheels up for sale on Gumtree,
She was soon contacted by a woman via email who said that she wished to purchase the alloy wheels and would pay the full price.
However, the prospective buyer said they would not be able to come to collect the items in person as they worked offshore.
She informed Lucille that a courier would pick up the alloys but only after the money had been transferred via PayPal.
Speaking to Armagh I, Lucille explained: "I have used Gumtree before and it has always gone really well; this seemed too good to be true, they really wanted this item."
In a later email, the scammer claimed that the courier could not set a time for collection until a fee had been paid, she claimed that she would be unable to do this due to her being "offshore".
A price had been agreed for £300. The scammer claimed to have transferred £600 via PayPal to Lucille and asked her to transfer £300 of this to a bank account which she provided for the courier.
Lucille said: "It all seemed a bit odd. I did get an email from a fake PayPal address which claimed the £600 had been transferred but when I logged onto my account it wasn't there.
"It is scary, I knew to check my account but some people wouldn't think to and could be easily caught out".
She added: "They really know what they are doing, the fake PayPal email looks very professional but I would just urge people to be extra careful".
Just last month, the PSNI issued a warning about this very scam.
A spokesperson said: "The scam generally involves unsuspecting members of the public who are selling items on websites such as Gumtree being contacted by someone offering to pay the full asking price for whatever is being sold. The catch is that they need the item urgently and offer to pay for a courier to collect the item on their behalf.
"The scammer then requests to pay for the item and said courier service using PayPal. This request is then followed by a fraudulent email which is designed to appear as if it has been sent by PayPal when it is actually a creation of the scammer.
"The email usually states that the funds have been received in their PayPal account. In reality, no money ever reaches the seller's account.
"This false email is then followed by another informing the individual that is selling the item that they have accidentally been overpaid and requesting that the excess money be transferred back to them using a link which has no association whatsoever with PayPal," he continued.
"If the person receiving this email does not send any money via this link, they often receive multiple emails threatening them with police and legal action in an attempt to pressure them into transferring money they had never received in the first place, to the scammer's account.
"Remember – be vigilant when selling items online. Always ensure that you receive payment confirmation before sending anything. Check your account online or ask your bank to make sure that any money has been recieved.
"Don't be rushed into sending items, even if threatened by emails pretending to be from the police – if we wanted to speak with you we would at least have the courtesy to do so over the phone or face-to-face!"
If you or anyone you know has been scammed in this way, you can let police know on 101.
Sign Up To Our Newsletter