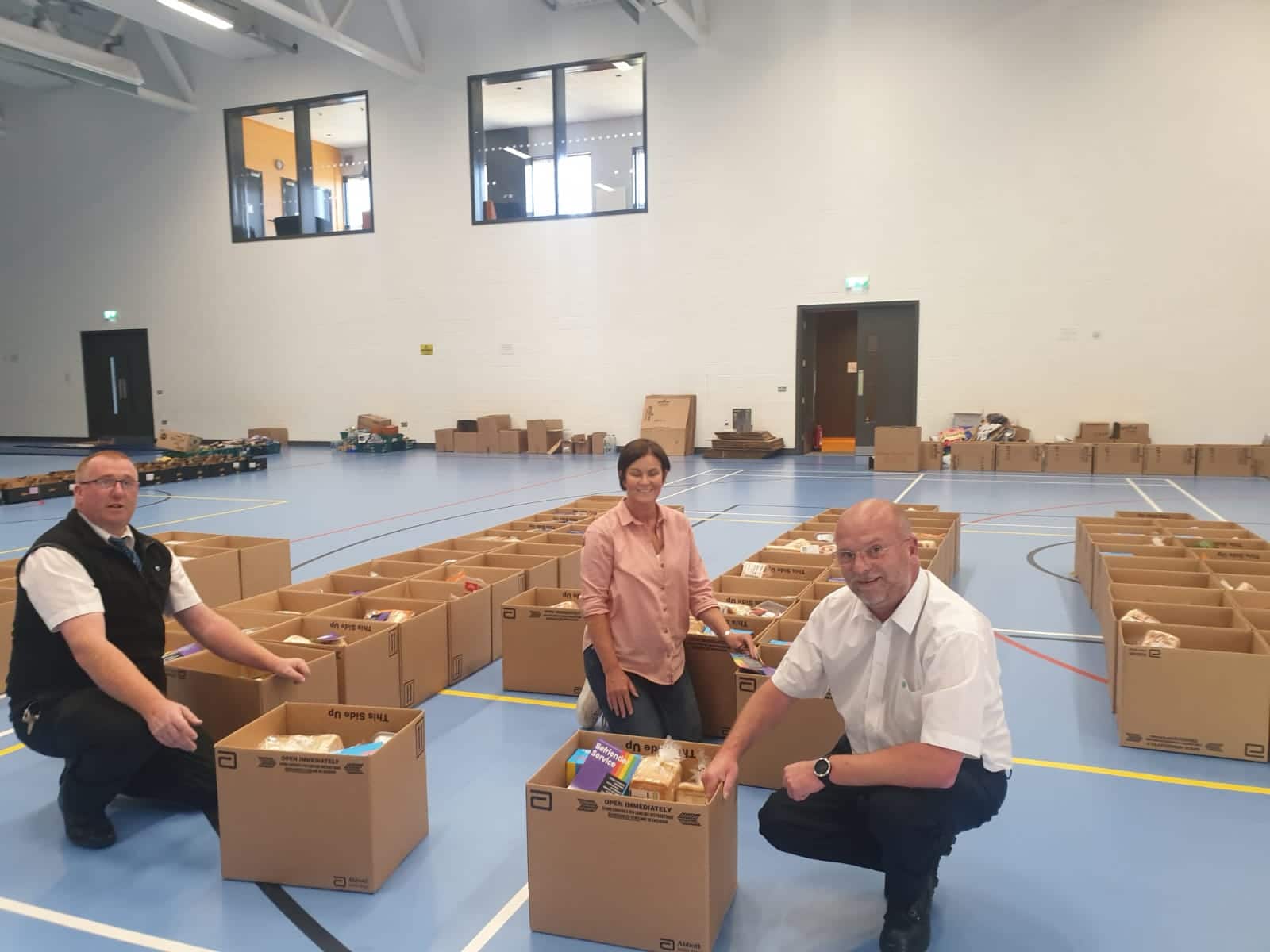 Translink employees in north Armagh have been supporting the Lurgan Area Community Aid initiative with its response to the COVID-19 emergency. 
Alongside a number of sports clubs, community groups and businesses in the Lurgan area, Translink employees have contributed to the provision of non-perishable goods for distribution to older and more vulnerable members of the local community who cannot leave their homes at this time.
The cross-community response is also helping to combat social isolation by keeping people connected.
Translink's Joe Monaghan said: "It's a fantastic joined-up effort and we're pleased to provide some volunteer and funding support.
"We worked in partnership with many of the groups involved during our Lurgan Area Track Renewals project last year so it's been great to build on these existing relationships to further support the local community during this emergency." 
Translink is encouraging the public to stay home to help save lives but if travel is essential, passengers should follow advice on social distancing and hand-washing. Translink sanitiser and gloves to front line staff. 
There's also a no change policy on board to reduce interaction with passengers choosing pre-paid tickets such as mLink or contactless payments.
Sign Up To Our Newsletter